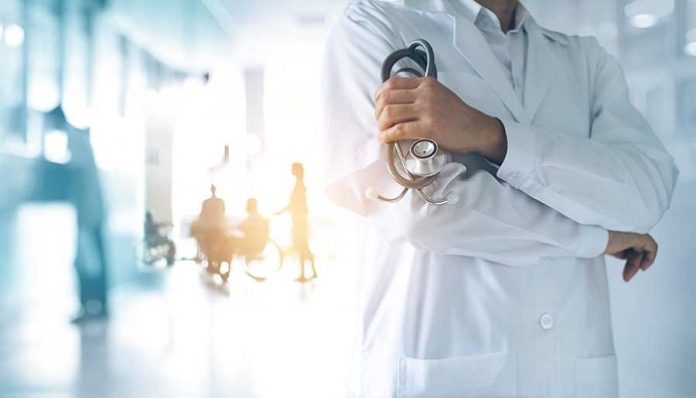 Summary- Hospital construction injuries in US have been there for long and it is time we understand how to get compensated for them by filing a personal injury lawsuit.
Highly experienced construction personnel help to maintain construction equipment when it comes to building healthcare centres and hospital facilities, which we all tend to use for a variety of reasons, right from consulting a specialist to going for a regular test or visiting for a complex surgery. The construction of these hospitals happens to be very risky and dangerous due to the numerous complexities involved.
It is well to be noted that every profession is prone to mishaps, no matter how well the sector adheres to the safety guidelines. With the number of precautions that are being taken these days and with the high-end technologies that are used, hospital construction accidents are lower; however, there are still a significant number of injuries that take place annually. As per the 2021 figures, almost one in every five workplace fatalities took place in the construction sector. More than one-third of the construction deaths happened due to slips, falls, and trips. Notably, the construction landscape accounted for 46.2% of falls, slips, and trips in 2021 that proved fatal.
Within the construction of buildings, the number of slips, trips, and fatal falls saw a dip from 89 in 2018 to 83 in 2020. However, there was an increase in 2021 to 91.
Hospital construction accidents can occur for a plethora of reasons, ranging from human error to equipment failure. Let us discuss some of the reasons for hospital construction accidents and explain what victims of these mishaps can do in order to receive justice for what they have gone through.
Hospital construction accidents can happen for many reasons; however, some of the most common reasons may range from falls, collisions, exposure to chemicals and hazardous materials, fires, equipment failures, etc.
Fires can occur when the flammable materials are mishandled, which is typically the case and has been witnessed across hospital construction sites. They can also occur when there is a short circuit at the site and may cause severe burns to workers or even disfigure them.
The complex equipment, which is mostly common at hospital construction facilities, may fail at times because of system error, poor maintenance, or manual or user error. In the event of an equipment failure, there is a possibility that the construction workers may get injured or even killed. Besides this, the hazardous chemicals, which are often a common sight at hospital construction sites, may very well have a leak, causing long-term health issues for the construction workers.
With taller buildings and the cranes being used, there is always a risk of material falling from a height. All this may be caused by poor training, human error, or mechanical issues. As there is always a dearth of time in this sector and hospital construction is often seen as working on strict deadlines, workers are needed to work at night when the visibility happens to be pretty low, and with the site becoming slippery due to the moisture settling in, there are high risks involved pertaining to falling. Although there are technologies that are used to prevent collisions and avoid such accidents, they are not always foolproof, thereby leading to workers at the site getting seriously injured.
Although hospital construction workers happen to be mostly covered by workers' compensation, it may not go on to cover the entire medical bill, the pain and suffering, or even the wages that are lost during that period. Instead of making use of workers compensation, you may want to go ahead with filing a personal injury lawsuit with the aid of an attorney specialising in that field.
A personal injury lawsuit goes on to hold the responsible parties accountable for their negligence through financial compensation. In the case of a hospital construction accident, this may go on to include the contractor, the supervisor, and the hospital management for the faulty equipment or careless conditions.
So as to win a personal injury lawsuit, there will have to be proof that you and your attorney can provide that the other party was indeed negligent and that this caused your injuries. There are a lot of factors that could get involved in it, ranging from gathering evidence pertaining to the incident to arranging witness testimony, getting accident reports, and acquiring medical records.
If there is a case wherein you are looking to consider a personal injury lawsuit after a hospital construction accident, it is imperative that you work with an experienced personal injury lawyer. The attorney there can help you understand your rights, guide you along the legal process, and even negotiate with third parties.
When opting for a personal injury attorney, it is indeed important to look into someone who has loads of experience handling hospital construction accidents, such as a personal injury law firm. It is well to be noted that these accidents can be very complex in nature because of the many parties that are involved, including the contractor, the hospital management, the equipment owner, the operator, the supervisor, etc. A personal injury attorney with expertise in hospital construction accidents will be well-versed in handling such complexities and will go on to fight for your rights.
It is indeed possible that you may receive the compensation without even going to court, which, by the way, is much quicker and less of a burden on the pocket. Although it is your attorney who can advise you whether it is a good idea to pursue it and explain what would be a fair settlement. The attorney can also handle negotiations on your behalf so that your focus is entirely on your health recovery.
Irrespective of how justice is pursued, one must know that a personal injury attorney happens to be an essential ally in the entire process, and by working with a well-equipped lawyer, one can get the compensation required to get back to work.