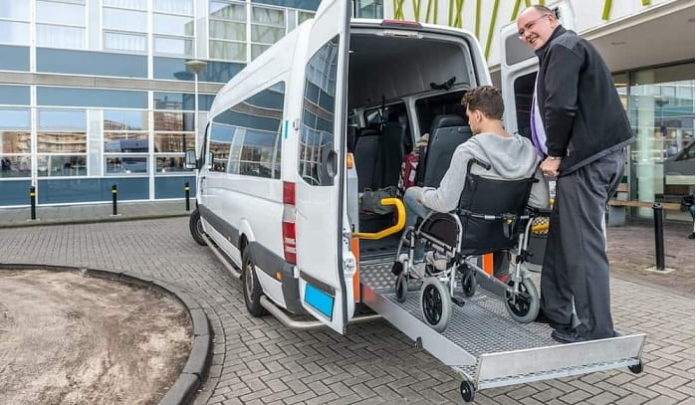 A new rule from the Centers for Medicare and Medicaid Services in the US paves the way for critical access hospitals and rural hospitals to provide more outpatient and emergency treatment. The deployment of a new provider type, rural emergency hospitals, has begun with this.
A Condition of Participation for REHs can be used by small rural hospitals to request this provider status. This would enable them to continue offering emergency services, observation care, extra medical and outpatient services, as well as services for substance use disorders, behavioural health issues, and maternity health. The classification will allow rural hospitals to be paid for services rendered on or after January 1, 2023.
In the future proposed rules for the ambulatory surgical centre payment system and the outpatient prospective payment system for calendar year 2023, CMS anticipates more discussion on REHs with regard to topics like payment, Medicare enrollment, quality reporting, and more. The proposed regulation also contains a number of modifications for CAHs that provide services to rural populations.
In particular, CMS is recommending that the existing location and distance necessities, which are used to assess whether facilities qualify as CAHs, be amended to include a definition of major roadways. The proposed rule also includes recommendations that would permit CAHs that are a part of a bigger healthcare system (which may also include other hospitals and/or CAHs) to integrate and combine their programmes for infection control and prevention and antibiotic stewardship, quality assessment and performance improvement, and medical staff.
The establishment of a patient's rights condition of participation is another proposal from CMS. This will provide CAHs with precise knowledge they may use to promote and safeguard patients' rights. By August 29, stakeholders are urged to evaluate both proposed rules and, where appropriate, make formal comments. Later this year, when CMS creates its final, inclusive strategy for REHs, all feedback will be taken into account.
WHY THIS IS IMPORTANT
With a record-breaking 19 hospitals shutting in 2020 alone in the US, 138 rural hospitals have closed since 2010. Individuals living in rural areas are deprived of essential services, such as access to emergency care, when rural hospitals close. As per the Department of Health and Human Services, they predominately occur in areas with a higher percentage of people of colour and areas with higher rates of poverty.
In the United States, a fifth of the population lives in rural areas. According to HHS, health outcomes are lower in rural areas than in other communities due to shorter life expectancies, greater death rates, and a lack of local healthcare professionals.
According to CMS Administrator Chiquita Brooks-LaSure, the provision of the new rural emergency hospital provider type will preserve access to important health care services and help to eliminate inequities in rural regions. Health equity advancement, person-centered care innovation, and programme stability are all priorities for CMS. The action taken today to improve rural health advances their mission to guarantee that everyone served by these programmes has access to high-quality, reasonably priced healthcare.
THE GENERAL TEND
According to CMS, the new Medicare provider classification will let rural hospitals reduce the scope of their services without having to worry about closing. The Consolidated Appropriations Act of 2021 created the REH provider type to address the growing concern over rural hospital closures.
The rule advances efforts to retain access to healthcare in rural areas and reduce healthcare inequities. The capacity to retain doctors, nurses, and other professionals in rural areas is one factor. In tribal, rural, and urban populations that are underserved, there are more than 22,700 primary healthcare clinicians working.
Due to a new $1.5 billion commitment, which included $1 billion in supplementary American Rescue Plan financing and other mandated and yearly expenditures, HHS last year granted a record high number of health profession loan payback and scholarship initiatives.