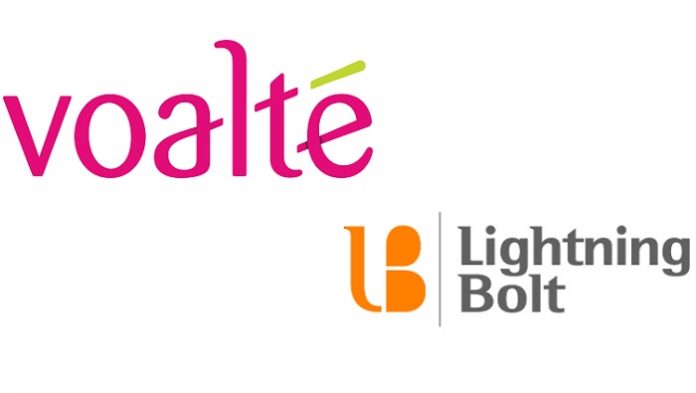 Voalte, the leader in healthcare communication technology, and Lightning Bolt Solutions, the leader in physician scheduling for hospitals and health systems, announced a partnership to provide a collaborative solution that ensures staff members are up-to-date with the latest information on physician and clinician availability. By integrating Voalte Platform with Lightning Bolt, care teams will always know exactly who is on call and how to best reach them. The companies announced the new partnership at VUE17, the Voalte User Experience conference, at the Hyatt Regency in Sarasota, Florida.

"Our customers depend on Voalte Platform to ensure their care teams can communicate and collaborate efficiently," said Trey Lauderdale, Voalte Founder and CEO. "This partnership with Lightning Bolt will add on-call schedules to desktop and mobile Voalte solutions, enabling staff to see who is available, and contact the appropriate person quickly via text message, phone call or pager."
Independent research firm KLAS named Voalte No. 1 Secure Communications Platform, and Lightning Bolt No. 1 for Physician Scheduling in the 2017 Best in KLAS: Software & Services report.
"Efficient physician teams need efficient technology," said Suvas Vajracharya, Founder and CEO of Lightning Bolt. "Voalte and Lightning Bolt are helping physicians securely communicate and coordinate, resulting in optimal care for patients and cost savings for health leaders. What could be more powerful than two No. 1 KLAS ranked technologies teaming up?"
About Voalte
Voalte develops smartphone solutions that simplify caregiver communication. Ranked number-one and named 2017 Category Leader in the Best in KLAS: Software & Services report for the Secure Communications Platform segment, Voalte is the only company to offer a comprehensive Mobile Communication Strategy that enables care teams inside and outside the hospital to access and exchange information securely. Founded in 2008, Voalte is a privately held company based in Sarasota, Florida. Voalte solutions are now available to more than 132,000 caregivers throughout the United States. For more information, visit voalte.com or follow @Voalte on Twitter.
About Lightning Bolt Solutions
Lightning Bolt Solutions is the leading provider of medical staff scheduling technology. Founded in 2002, the company has developed deep domain expertise in the areas of physician workflow, hospital operations, artificial intelligence, and professional balance. Lightning Bolt is the trusted solution for U.S. and international hospitals working to align the interests of their physicians and facilities to deliver excellent patient care. For more information, please visit http://www.lightning-bolt.com.