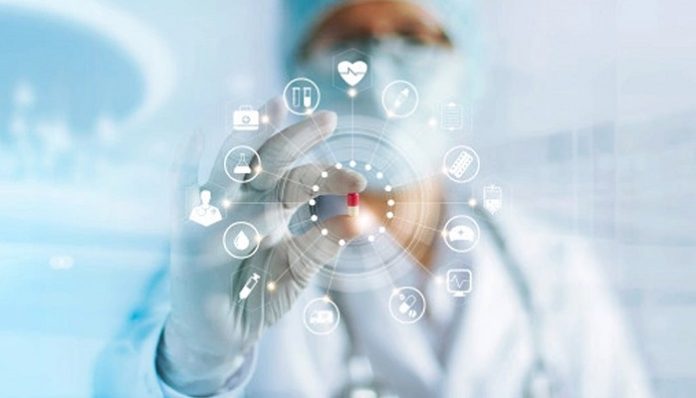 Pharmaceutical marketing is the activity of promoting drugs and medical devices by private and public organizations to doctors, clinicians, and consumers. In 2022, approximately $603 billion dollars were spent on drugs in the United States, making marketing a top priority for major players in the pharmaceutical industry. Given this huge expenditure, most companies realize how important marketing is to gain pharma market access. In this article, we will look at the 4Ps concept and its application in pharmaceutical marketing.
Pharmaceutical marketing
Pharmaceutical marketing is the process of promoting prescription drugs and other medical products to both medical professionals (doctors, pharmacists and nurses), patients and consumers. Its primary goal is to increase product awareness, attract potential customers, and stimulate sales.
The pharmaceutical industry is governed by stringent government regulations aimed at safeguarding patients from inaccurate or deceptive assertions. These regulations exhibit variations across different nations and typically encompass areas such as:
product claims must be truthful and supported by scientific evidence;

many countries have restrictions on what types of statements can be made in product advertising;

pharmaceutical companies are generally prohibited from giving gifts or payments to health professionals that could influence their prescribing decisions.
In addition to these regulatory challenges, pharmaceutical marketers also face a number of other challenges, including:
product complexity – pharmaceutical products are complex and often have serious side effects that marketers must report;

an oversaturated market;

the cost of developing and marketing new pharmaceutical products is rising rapidly, putting pressure on marketers to be more effective in their campaigns.
Success in the pharmaceutical industry hinges on the imperative of strategic marketing. An effectively crafted marketing strategy has the potential to assist companies in achieving the following objectives:
identify and target their target audience;

position their products;

increase brand awareness and trust in the company's products.
By developing and implementing a strategic marketing plan, pharmaceutical companies can increase their chances of success in a highly competitive marketplace.
The 4Ps system in pharmaceutical marketing
Pharmaceutical marketing involves four key elements known as the 4Ps: product, price, distribution, and promotion. These four components work together to form a marketing strategy that helps pharmaceutical companies successfully introduce their products to the market.
Product
The Product aspect of the 4Ps framework considers the pharmaceutical product or service offered to the market. This aspect covers all the characteristics of the product including its physical properties, functional features and benefits to both patients and healthcare professionals.
There are many different types of pharmaceutical products, each with unique marketing characteristics. The most common types of pharmaceutical products include:
prescription drugs;

over-the-counter medications;

vaccines;

medical devices;

generics (copies of brand-name drugs).
oping a marketing strategy for a pharmaceutical product, it is important to consider the specific needs and expectations of the target audience. For example, when promoting prescription drugs among medical professionals, it is necessary to emphasize the clinical effectiveness and safety of the drug. And when presenting over-the-counter drugs to consumers, it is important to emphasize their benefits and ease of use.
Price
The element "Price" within the 4Ps framework refers to the value that customers are willing to pay for a product. Price plays a key role in the marketing strategy of pharmaceutical products as it influences both the level of demand and the profitability of the product.
Pharmaceutical companies can utilize a number of different pricing strategies. Common pricing strategies include:
cost-based pricing;

value-based pricing;

competition-based pricing.
When determining the price of a pharmaceutical product, companies must consider several factors including product development costs, the competitive environment, and the needs of both patients and healthcare providers.
The issue of affordabilits of serious importance in the pharmaceutical industry because many patients cannot afford to pay for the medications they need. Pharmaceutical companies are making efforts to address this problem by offering discounts and financial support programs to patients.
Place
The Place element of the 4Ps framework refers to the channels through which a pharmaceutical product is made available to customers. These channels include pharmacies, hospitals, and other health care facilities where the product can be purchased.
Distribution represents a critical aspect of pharmaceutical marketing because it ensures that patients and healthcare professionals have access to the products they need.
When choosing a distribution channel, pharmaceutical companies must consider a variety of factors, including product characteristics, target audience, and competitive environment. For example, drugs that require a prescription are most often distributed through wholesalers and pharmacies, while vaccines are often supplied through government agencies.
Promotion
The Promotion element of the 4Ps framework refers to the activities that pharmaceutical companies undertake to communicate the benefits of their products to target audiences. This includes various marketing methods such as advertising, public relations, sales promotion and direct marketing.
Pharmaceutical companies can utilize various advertising strategies. Some common advertising strategies include:
advertising in various media, including television, radio, print, and the Internet;

working with the media to create positive publicity for their products;

promotions;

direct marketing – pharmaceutical companies can contact patients and health care professionals directly through e-mail, direct mail and through sales representatives.
Pharmaceutical companies must adhere to strict rules and regulations that govern the promotion of their products, while also taking ethical considerations into account. For example, companies must avoid making claims about their products that may be misleading or lack scientific substantiation. This is important to ensure the safety and trust of patients and healthcare professionals.
Integrating the 4Ps into pharmaceutical marketing
The 4Ps system is a valuable tool for pharmaceutical marketers. A real-life example of how pharmaceutical companies successfully integrate the 4Ps is the case of AstraZeneca.
AstraZeneca is a global pharmaceutical company that specializes in the development, production and sale of a variety of prescription drugs and vaccines. The company's marketing strategy focuses on informing healthcare professionals and patients about its products and services. In addition, AstraZeneca actively works to establish partnerships with key stakeholders such as government agencies and insurance companies.
AstraZeneca's marketing mix is a combination of the 4Ps: product, price, place and promotion.
Product
AstraZeneca's product portfolio includes a wide range of prescription drugs and vaccines, including those for the treatment of cancer, cardiovascular, respiratory and infectious diseases. The company also develops and markets biopharmaceuticals – drugs derived from living organisms.
Pricing
AstraZeneca's pricing strategy is based on a number of factors, including the cost of developing and manufacturing a product, the competitive environment, and the needs of patients and payers. The company also offers patient support programs to help patients afford the drugs.
Location
AstraZeneca's products are distributed through various channels, including wholesalers, pharmacies, and hospitals. The company also sells some of its products directly to patients.
Promotion
AstraZeneca promotes its products to healthcare professionals and patients through various channels, including advertising, public relations, sales promotion and direct marketing. The company also works with healthcare organizations to educate them about its products and services.
AstraZeneca's marketing strategy is successful because it is well aligned – all four elements work together to achieve the company's marketing goals.
This is just one example of how pharma companies can successfully integrate the 4Ps system to create effective marketing strategies. By carefully considering product, price, place and promotion of their products, pharmaceutical companies can reach their target audience and achieve their business goals.
Emerging trends in pharmaceutical marketing
The field of pharmaceutical marketing is constantly evolving, fueled by advances in technology and changes in the approach to patient care.
Digital marketing is playing an increasingly important role in pharmaceutical marketing. Pharmaceutical companies are utilizing digital channels to provide healthcare professionals and patients with information about their products and services. 
Digital marketing tactics include:
search engine optimization (SEO);

pay-per-click (PPC) advertising;

social media marketing;

content marketing.
Patient-centered approaches are also becoming increasingly important in pharmaceutical marketing. Pharmaceutical companies are shifting their focus from promoting products to engaging with patients. This means they are focusing on developing and marketing products and services that meet patient needs, as well as providing patients with information and support.
Data-driven strategies are also used to improve the effectiveness of pharmaceutical marketing campaigns. Pharmaceutical companies collect and analyze data from various sources such as patient surveys, sales data, and social media data. This data is used to better understand the needs of patients and healthcare providers and to develop more targeted and effective marketing campaigns.
Conclusion
This article has discussed the main aspects of the 4Ps of pharmaceutical marketing – product, price, distribution and promotion. It is important to note that a successful marketing strategy in the pharmaceutical industry requires not only the ability to promote products, but also high standards of ethics and responsibility, as pharmaceutical marketing has a huge responsibility for the health and well-being of patients.
Moreover, in the dynamic pharmaceutical industry, constant adaptation and innovation is encouraged. Striving to improve products and services, as well as finding new solutions to meet patient needs, should be at the center of marketing efforts. Only such companies will be able to remain competitive and contribute to the development of healthcare.