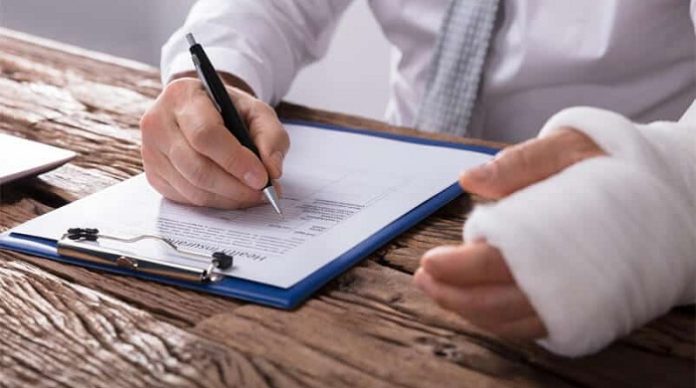 Getting injured in an accident can be a scary experience, regardless of the circumstances. The impact on physical and mental health can be devastating, and there are also financial implications to consider.

Because many accidents happen in the workplace, companies must have workers' compensation coverage. Workers injured while performing their duties can demand compensation for all expenses incurred due to their injury.
Here is what injured patients should know about workers' compensation.
Who is Entitled to Workers' Compensation Benefits?
To get benefits for a work-related injury or illness, you must have a legally binding employment contract. In addition, your employer must carry workers' compensation insurance. Most companies provide workers' compensation insurance for all their full-time and part-time employees; however, there are exceptions.
If you've been injured at work, you must report your injury and file a claim to demand compensation. An important thing to remember is that each state has a deadline for filing claims. Missing the deadline will rob you of the chance to get benefits, regardless of the severity of your injury.
What Does Workers' Compensation Cover?
Workers' compensation covers the costs of medical treatment, which can be high, especially if the patient requires long-term care. Injured workers must seek urgent assistance after the accident. The medical reports are critical documents in the settlement process. As a patient under worker's compensation, you will receive all forms of medical treatment that healthcare professionals deem necessary.
The law says that injured employees must be compensated for all present and future medical expenses and lost earnings. They must also receive compensation for all the costs associated with professional retraining if they cannot return to their old job position after the accident.
An accident can leave an injured person and their family completely helpless financially, so workers' compensation must include all tangible and intangible losses.
Is Your Accident Covered?
Workers' compensation insurance covers many work-related injuries and illnesses within certain limits. If you've been injured at work, the circumstances of your accident will be reviewed thoroughly by the entities responsible for accepting your claim.
Can the insurance company refuse your claim? It can happen in the following circumstances:
A drug or alcohol testing procedure reveals that you were under the influence at the time of the accident.
Your injury is self-inflicted.
The accident occurred because you acted against the law.
You were injured while off the clock.
Workers injured while doing something for the benefit of the employer must demonstrate they were obeying all laws and internal safety rules at the time of the accident.
Final Words  
A workplace injury can affect a person's ability to earn a living, so financial compensation is often the only way for the injured person to avoid massive debt. Workers' compensation provides peace of mind to millions of workers worldwide.
If you've been the victim of an accident in the workplace, learn more about your rights. Take the proper steps to ensure you will get fair compensation for the emotional and financial distress you may experience due to your injury.