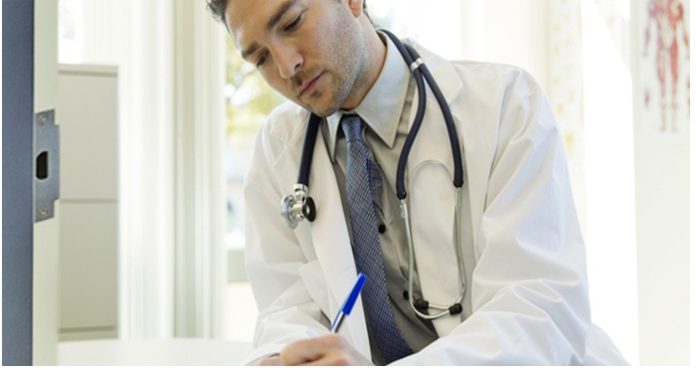 It is essential to get help in a medical emergency as soon as possible. In some cases, going to the nearest hospital might not be the quickest way to receive treatment for your condition. In many cases, immediate attention can be found in an urgent care facility. Urgent care facilities are usually equipped with x-ray machines and labs that can help diagnose many conditions that might require hospitalization or surgery.

This article will overview Urgent care or emergency care facilities and how they can benefit your situation.
What is Urgent Care?
Urgent care centers are equipped with trained medical professionals who can evaluate your condition and treat it on site. If your situation is not that serious, you can receive treatment at an urgent care center without the need of being hospitalized or visiting an emergency room.
Many medical professionals search for jobs in urgent care facilities because they are more relaxed than hospitals. The environment of an urgent care center is similar to that of a doctor's office, where you only wait a few minutes before the physician comes into the room and examines your condition.
Urgent care facilities like North Canyon Medical Center do not require appointments so that you can come in at any time with your medical emergency.
What are some examples of conditions that would warrant Urgent Care?
Urgent care facilities treat many conditions, including but not limited to:
Broken bones
Cuts that require stitches
Foreign objects in the body
High fevers
Head injuries
Minor burns
Severe allergic reactions
Severe asthma attacks
Slipped discs in the back or neck
As you can see, there are many conditions that an urgent care center would be more equipped to handle than a hospital emergency room. North Canyon Medical Center treats patients every day with these and other ailments.
Time to seek help?
Many people wait until the symptoms of their condition become too severe before they seek medical attention. This is why it's essential to know when a situation warrants medical attention and when an urgent care center can suffice.
Urgent care facilities are designed to treat medical emergencies. Suppose you have a condition that does not require hospitalization. In that case, it is recommended that you visit an urgent care center rather than the emergency room or your primary doctor's office.
What are the advantages of an urgent care clinic?
The following are some of the advantages of utilizing an urgent care center:
Save money:
Urgent care centers charge a lower rate for treatment than most hospitals and emergency rooms. Therefore, you can save money by visiting an urgent care facility rather than the hospital.
Many Americans are struggling financially, so it's essential to save money whenever you can.
Convenience:
With urgent care facilities open around the clock and no appointments necessary, they are convenient to patients who work during regular business hours.
Urgent care centers also provide treatment to patients on a walk-in basis, so you don't have to make an appointment to receive the services you need.
No appointments
Another advantage of urgent care centers is that they accept walk-ins. If you wake up with a medical emergency or your symptoms worsen during your day, you can go to an urgent care center without making an appointment.
Accessible
Urgent care facilities are convenient to most people. They are located near malls, shopping centers, and grocery stores.
This makes it easy for patients who live in these neighborhoods to make a quick visit to the urgent care center without traveling far.
Comprehensive treatment
These facilities offer the same level of care found in hospitals and doctor's offices but at a discounted rate.
They also offer a wide range of medical services so that you can receive a complete treatment plan from an urgent care center.
Shorter wait times
Since walk-ins are accepted at urgent care centers, your wait will be much shorter than if you went to a primary medical provider's office.
In addition, the services provided by an urgent care center do not require hospitalization or emergency room treatment. Therefore, wait times at these facilities tend to be a lot shorter than in hospitals and emergency rooms.
Urgent Care Clinic Vs. Emergency Room
Many people wonder why they should visit an urgent care center instead of the emergency room or their primary doctor's office.
The following are some of the distinctions between urgent care facilities and other medical institutions:
Urgent care clinics treat various medical conditions, including fractures, cold and flu symptoms, upper respiratory infections, rashes, and eye problems. Unlike a walk-in clinic, the center will always have physicians on staff that are available for consultation from other doctors in the case of an urgent care visit that requires more direct attention.
Urgent care centers are designed to treat patients who require immediate medical attention but do not need emergency room services. The center is more accessible than the emergency room since it does not require an appointment, has extended hours on weekends, and treats a wide range of on-site medical conditions.
An urgent care clinic often provides services on an appointment basis, while some centers use a walk-in system. Fees for urgent care center visits are typically more affordable than a hospital emergency room visit but vary from center to center.
In the case of life-threatening emergencies, it is best to go immediately to the nearest emergency room. Do not try to get the attention of a physician through an urgent care center in these cases.
If you have been injured, seek medical assistance immediately by going to the nearest emergency room, and do not attempt to diagnose yourself at an urgent care center. For non-life-threatening injuries and illnesses that require immediate medical attention but are not severe enough for emergency room services, make an appointment for an urgent care visit.
Before You Visit an Urgent Care Clinic:
The following are some essential things to know before visiting an urgent care center:
Book online if possible
Although many urgent care centers do not require appointments, booking an urgent care appointment beforehand through the center's website is possible. This will save you time when it comes to scheduling your visit and help you avoid waiting for hours before being seen by a doctor.
Bring insurance information
You must take your health insurance card with you if you need to see a doctor and the center requires your insurance information.
North Canyon clinic accepts most insurance plans, so you will not have to worry about being turned down because of your insurance company.
Find a center for your needs
Many people wait until they become sick to find a medical center. However, this is not always the best way to find a walk-in clinic.
It may be a good idea to research local urgent care centers before your next doctor's appointment so that you can be proactive in maintaining your health and wellness goals.
Prepare for your visit
When you make an appointment for an urgent care visit, make sure to get ready beforehand by gathering the following documents:
Insurance card
Government identification (driver's license)
List of current medications and supplements you are taking. It is also helpful to include the dosage of each medication.
This information can be provided to medical staff to ensure that you receive the proper treatment. The center should also have your pharmacy information on file to fill any prescriptions that you may need.
Stay away from high-risk activities
If your symptoms are very severe, it is best not to engage in any high-risk activities, such as sports or other physical activities, even if it will make you feel better. Symptoms can worsen if a person continues to engage in high-risk activities, and the center may not be able to determine the exact problem without an examination of your symptoms.
Urgent care is not for life-threatening emergencies
Life-threatening emergencies require immediate attention and cannot wait for an appointment at the clinic. They should be treated immediately at a hospital emergency room to prevent further health complications or damage. If you think your condition is life-threatening, do not hesitate to go directly to the nearest emergency room.
Conclusion
Urgent care offers a fast resource for emergency medical situations. These clinics are a great alternative to the emergency room, and they can be accessed without an appointment. Be sure to follow these tips for a smooth, efficient visit.
It is essential to know that Urgent Care isn't for Life-Threatening Emergencies. It only provides the ability to see a provider quickly, and it is often at a lower cost than an Emergency Room visit.