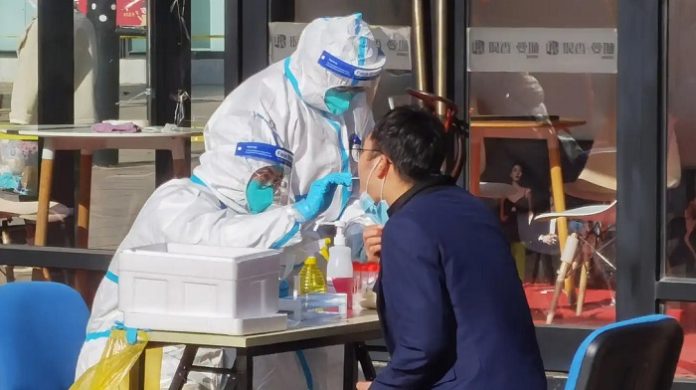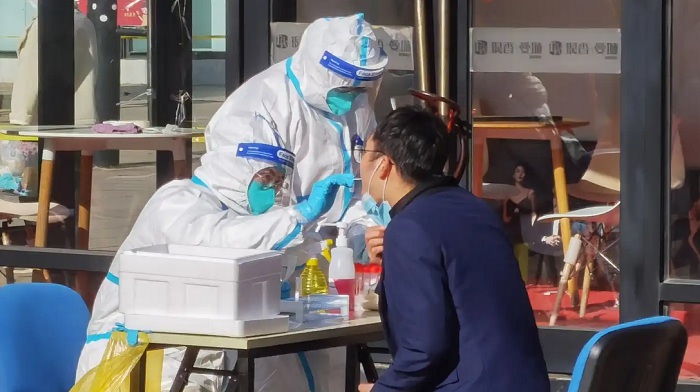 Two weeks after the UK lifted the final remaining COVID-19 mitigation measure, which required those who tested positive for the virus to be isolated for five days, the country is witnessing cases and hospitalizations rise once more.

The number of COVID-19 incidents in the UK increased by 48 percent last week compared to the week before. Over the same time span, hospitalizations increased by 17%. The daily case rate in the country is still less than one third of the Omicron peak, but infections are growing at the same rate as they were declining just two weeks ago, when pandemic-related restrictions were lifted.
Daily cases are also on the rise in more than half of the European Union's countries. As per research from Johns Hopkins University, they've increased by 48 percent in the Netherlands and 20 percent in Germany in the last week. However, daily cases in Germany had not yet fallen below pre-Omicron levels, and cases in the Netherlands had not fallen as much as in the UK.
Officials in charge of public health are worried about the issue in Europe for two reasons: Firstly, the United Kingdom provides a glimpse of what might transpire in the United States, and secondly, something strange appears to be taking place. In prior rounds, increases in COVID hospitalisation were typically 10 days to two weeks behind increases in cases. Now, in the United Kingdom, incidents and hospitalizations appear to be increasing in sync, which has doctors baffled.
Dr. Anthony Fauci, National Institute of Allergy and Infectious Diseases Director, says they are highly interested in what's going on with that. According to Fauci, he has spoken with his British counterparts, who've already attributed the surge to three elements. He listed the following in order of contribution:
The BA.2 version is much more communicable than the initial Omicron form
The advent of a much more inclusive society, with people socialising more indoors and removing their masks
Immunity decreases as a result of a previous illness or vaccine
BA.2 had an 80% faster comparative rate of growth than the initial Omicron strain, according to a technical briefing, though it did not show up to be more likely to contribute to hospitalizations.
It's unclear why hospitalizations are increasing since BA.2 doesn't appear to be producing more serious illnesses, at least not in the fully vaccinated British population.The issue with hospitalisation is a little bit more perplexing, Fauci says, since while hospitalizations are rising, it is clear that their usage of ICU beds has not increased. Are the numbers of admissions a true picture of COVID instances, or is it impossible to distinguish between people who come into the facility with COVID and those who come into the hospital because of COVID? "
As COVID-19 infections have dropped, the US, like the UK, has withdrawn most mitigation measures. The US Centers for Disease Control and Prevention (CDC) changed the way it measures COVID-19's impact on communities two weeks ago. For most sections of the country, the new measure, which includes hospitalisation and facility capacity in addition to cases, eliminated masking suggestions. States and schools have jumped on board, removing the requirement for indoor masking.
Fauci says, without a question, that reopening society and enabling people to interact indoors is certainly a cause, as is overall diminishing resistance, which means we've got to stay ahead of the game and keep an eye on the pattern. That's why there's such a close eye on everything. According to Michael Osterholm, University of Minnesota's Center for Infectious Disease Research and Policy's Director, the pattern is similar to a weather warning. The skies are bright and sunny right now, and we pray they remain that way. However, one could be in for some nasty weather by the evening, which no one knows.
What effect will BA.2 have in the United States?
In the United States, BA.2 has been steadily rising. The CDC estimated last week that it was responsible for around 12% of fresh COVID-19 infections in the country.
Meanwhile, BA.2 is responsible for more than half of all cases in the United Kingdom and many other European countries. Epidemiologist at Johns Hopkins Bloomberg School of Public Health, Keri Althoff, says that the tipping point seems to be right around 50%. That's when one begins to see that variety flex its muscles in the population when it comes to severity.
Although the UK may offer a view into the future, there are crucial differences that will influence how BA.2 pans out in the United States, according to Althoff.
In the UK, 86% of people who are eligible are immunised fully, and 67 percent are boosted, compared to 69 percent of eligible people in the US who are fully vaccinated and 50% of those who are boosted. What is seen in the UK is probably going to be a stronger story than what should be expected in the US, Althoff projects.
Getting ready for the upcoming wave
Vaccination is required to protect against the subsequent variant. One has to keep looking for folks who aren't vaccinated and get them immunized, Althoff added.
Fauci agreed that vaccination rates could be higher in all age groups, but they are particularly low among children: just about a third of children aged 5 to 11 have been jabbed, and only about half of all children aged 12 to 17 have been vaccinated.
Even while children under the age of five cannot be vaccinated, new studies have indicated that when they are surrounded by immunised adults, they are much less likely to contract COVID-19.
To the extent possible, you surround the kids with individuals who are immunized and enhanced so that you have a layer of safety around them, Fauci remarks.
It will be critical to ensure flexibility. The essential thing in this huge test where people are dropping all masking and restrictions is that one has to stay diligent in terms of monitoring and assessment and be ready to possibly reverse a lot of these restrictions, says Deborah Fuller, a microbiologist, University of Washington. She adds that one can't loosen the guard because the impression that "we're reducing limits" conveys that the pandemic is finished, but it isn't.