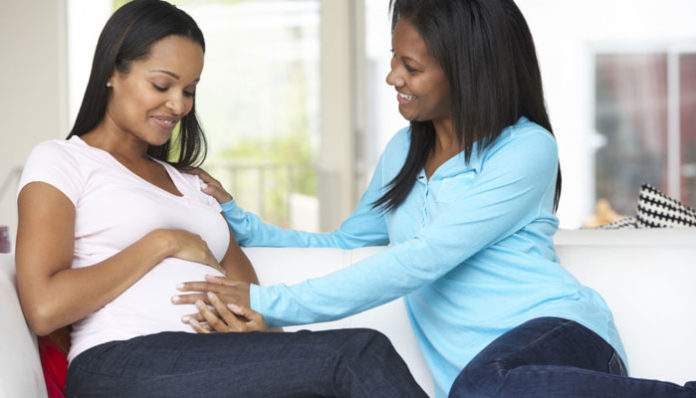 Surrogacy has risen around the world in recent years. It is not an easy task to carry on and also not the correct journey for everyone. Like any other journey to parenthood, surrogacy can, however, be a tough process mentally, physically and emotionally. Therefore, there are many things to look at before becoming a surrogate.

In this article, we are going to look at factors to consider before choosing to be a surrogate. Below are the factors to look at before choosing to become a surrogate.
What is the process of becoming a surrogate
There are two kinds of surrogacy: Straight surrogacy also referred to as traditional surrogacy. This is when the surrogate offers her egg to get the pregnancy. Host surrogacy also referred to as gestational surrogacy, is when a donor or the intended mother provides the egg and then is transferred to the surrogate via IVF.
There are a few questions you should ask yourself in order to understand the whole process. Such questions are:
Is it legalized to become a surrogate?
What's the work of surrogacy agencies, and do you need one?
What is a surrogacy agreement?
It's good to consider the type of surrogacy you need; however, if you don't have it, think about an appropriate journey for you and the parents because everyone's needs are not the same.
Your wellbeing and health is very important
Your mental, emotional and physical health are key factors before becoming a surrogate. It's advisable to become a surrogate if your well-being and health are not kept at higher risk. For an instant, if you have a history of pregnancy complications or postnatal depression, then it means surrogacy is not the right path for you.
You can set an appointment and initial health check with a fertility counsellor in the earliest stages of the surrogacy journey in order to deal with any potential health concerns. This should be included in the service if you are utilizing a surrogacy agency.
The financial influence of becoming a surrogate
In most counties, such as the United Kingdom and different parts of the United States, commercial surrogacy is either illegal or frowned upon by the courts, meaning you cannot get paid to become a surrogate. However, the parents-to-be are in a position to cover your realistic expenses, so you should not see a negative financial impact.
Realistic expenses should be included in your surrogacy agreement, and they may include:
Cost of earning for your partner or you.
Extra childcare for your children.
Food and supplements.
Therapies o classes that maintain the pregnancy.
Maternity clothes.
A recovery break after giving birth.
Consider the deal breakers
It's essential to evaluate what are your deal breakers in this process as you go through all the steps. It is good to be on the same side with the parents to be and discuss all the outcomes and the eventualities of the pregnancy and the birth in order to determine if it is the correct match for you.