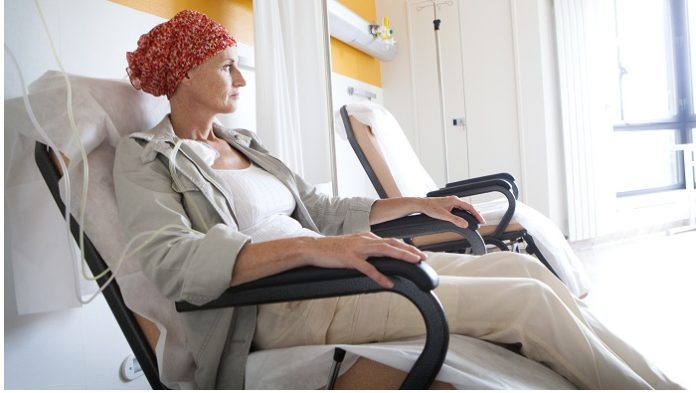 Cancer is a very serious situation, which is why many people want to know what they should do once they've been diagnosed with this deadly disease. Cancer can have life-changing effects on a person's life and can cause anxiety and depression. Roles at school, work, and in the family are also affected negatively because of cancer.
Fortunately, with the advent of technology, there are now many ways on how you can detect cancer early on, increasing your chances of survival. Cancer is a dreaded disease but there are machines that can help medical professionals examine your body and assess if cancer cells are growing and multiplying inside. These techs can even identify whether your cancer cells are aggressive and which parts of the body are they damaging.
Once you're diagnosed with cancer, it's best if you take on the steps listed below so you can easily manage symptoms and battle cancer:
Consult With A Doctor
As mentioned, cancer is a dreaded disease and you need a medical professional to explain what could happen to your body and what symptoms would you possibly experience after the diagnosis. Consulting with a medical professional is essential because it allows you to look at the bigger picture of cancer and prepare your mind and body for what'll happen next. The more informed you are about your condition, the better your chances will be of getting a proper treatment plan.
Moreover, a medical professional can also provide possible treatment options for the kind of cancer you have. Early cancer diagnoses usually mean more treatment options for cancer patients. However, when choosing a cancer treatment, make sure to ask your doctor about the risks and benefits of each treatment option, and your chances of recovery based on each treatment. Each different type of treatment option works differently in terms of the side effects that may occur.  This information will make it easier for you to choose a treatment option that fits your needs and budget.
You need to have realistic expectations with your doctor after a cancer diagnosis. Your doctor will want to make sure that you understand all your options and are aware of all of the possible side effects and complications associated with your treatments. Any concerns about your condition or treatment should be raised with your doctor right away. Never undergo a cancer treatment unless you've fully understood what'll happen before, during, and after the treatment.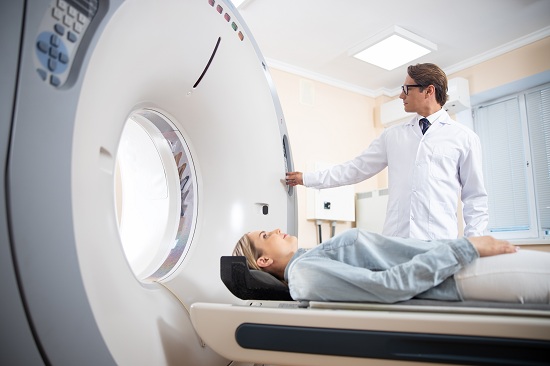 Ask For Follow-Up Tests
Patients who follow-up regularly are less likely to experience any complications from cancer treatments. They also have more opportunities to avoid complications as they're able to monitor their health. Thus, after a cancer diagnosis, it's important to follow-up on a regular basis for several months to make sure the treatment is working and that the cancer isn't growing or becoming too rampant.
You can also ask your doctor if you're going to pay for a full body MRI cost or undergo other kinds of tests, such as biopsy and bloodwork, so they can learn more about your cancer and recommend the appropriate treatment option. You can also take the results of these tests to another doctor to get a second opinion before you decide on which treatment option to undergo.
Explore Treatment Options
Many people think that the only option that they have when they're diagnosed with cancer is surgery, but this is not always the case as there are many different things that you can do to help improve your quality of life and make sure that you get better.
Here are some treatment options you can opt for after you've been diagnosed with cancer:
Radiotherapy – Many people choose to undergo chemotherapy in conjunction with radiotherapy so that they can speed up the recovery time. Radiation therapy is another type of treatment that's used to treat many different types of cancer. This treatment option uses high doses of radiation as an attempt to shrink tumors and kill the cancer cells present in the body.If you choose to undergo radiotherapy as your cancer treatment, expect that you'll be visiting your doctor for months because it'll take some time before the cancer cells react to this treatment. Once this happens, the cancer cells will be broken down and removed from the body.
Chemotherapy – This is the main treatment that doctors use for treating cancer. It's used to treat cancer cells and is usually taken in the form of a pill, which is known as 'Oral Chemotherapy.' When the medication is taken, it helps kill off the cells that are causing the problem in the first place.It's vital that you know how the medication is taken so that you don't suffer any side effects. Take note that the amount of time that it'll take for the drug to be effective will vary.The side effects of chemotherapy depend on the type of drugs that you've taken. Usually, the symptoms are nausea, vomiting, loss of appetite, and depression.
Surgery – This is another option if your doctor has recommended it. Although

surgery

is a serious option, it's still one often recommended if your doctor feels that the cancer has spread too far.Some surgeries are often combined with other forms of treatment, such as chemotherapy and radiotherapy. The type of surgery you receive will depend on what type of cancer you have, as well as how advanced your cancer is.
Conclusion
Cancer can affect anyone at any time in their lives. Get as much information as possible before choosing the method that'll suit your particular circumstances best. It's important to talk to your doctor and get a proper diagnosis and treatment. This will help prolong your life and treat the cancer properly.
The earlier you get the diagnosis, the better chance you have of stopping the cancer from getting worse. Your doctor will give you the treatment options that you may want. Some people with cancer may choose surgery and radiation, but they may also want to undergo chemotherapy.