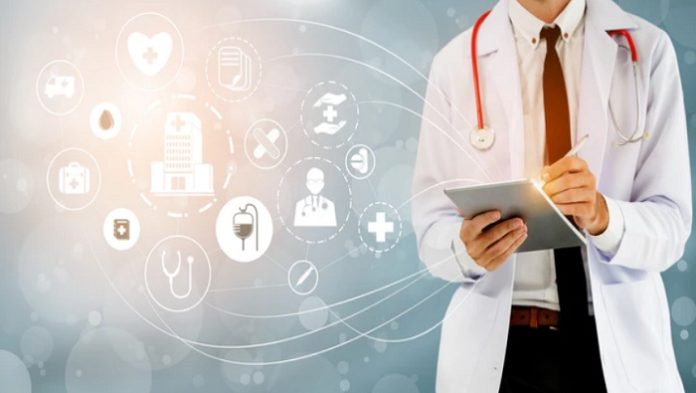 The World Health Organization (WHO) as well as the National Academy of Medicine (NAM) are urging social media firms and other numerous digital platforms to follow worldwide guidelines for recognising trustworthy health information providers on their channels. In December 2021, a worldwide cluster of public health experts gathered by BMJ as well as WHO reviewed the principles, which were first published in a NAM document in 2021. The report from the WHO in context to the meeting is now accessible through download.
According to Victor J. Dzau, President of the NAM, digital platforms provide a one-of-a-kind assistance to enable global access to supreme-quality health data, and that they hope these published principles will be a springboard for fruitful collaboration between public health, industry, and consumer advocates to preserve and promote people's health around the world.
According to Andy Pattison, Team Lead, Digital Channels, in WHO's Department of Digital Health and Innovation, the rapid dissemination of health misinformation by way of digital platforms has become a severe cause of concern to public health internationally. Since the beginning of the COVID-19 outbreak, WHO has collaborated with technology companies to provide online access to high-quality health information in order to keep people safe and informed. He adds that every platform has a responsibility to defend their users' safety and health. To preserve public health, they encourage all digital platforms to include the new worldwide principles for identifying reliable sources of health information in their guidelines, safety policies, and enforcement.
Sources must be science-based, impartial, transparent, and accountable to be deemed trustworthy according to the criteria. Platforms and consumers can utilise the NAM paper's list of material qualities to analyse a source's compliance with these principles.
The concepts and traits are universally applicable to worldwide circumstances, according to participants at the WHO summit in December 2021. However, they noted that factors such as language, culture, the influence of the source of information, and political opinions within the country can influence what is seen as credible. Participants suggested that content creators use the concepts and traits to boost their own credibility, and that media literacy training for the broader audience be promoted as a complementary tactic. The conference report includes these and other practical recommendations.
During a January 2022 meeting of WHO's "Tech Task Force," a standing group of members from over 40 major technology companies, including Amazon, Facebook, Google, Microsoft, TikTok, and YouTube, the NAM and WHO encouraged the tech companies to follow the principles.The WHO will continue to collaborate with NAM and other organisations to support digital platforms that provide high-quality health information.