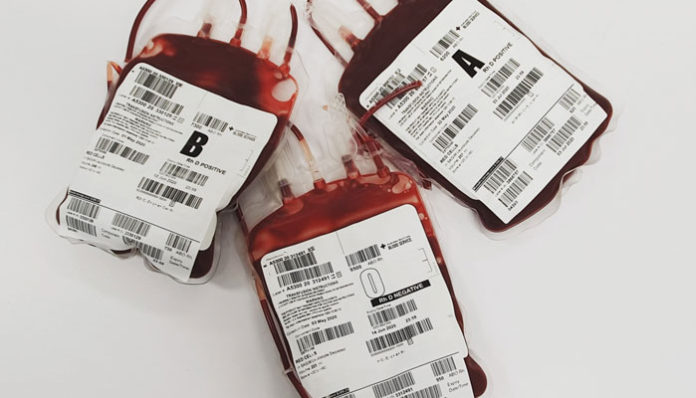 Blood is a major business in America. As per Global Market Insights Inc., the market for blood in North America was estimated to be worth $3.3 billion in 2021.The Census Bureau estimates that 2.69% of American exports are blood. Human blood cannot be substituted, hence there is sometimes a shortage.
The Red Cross declared its first-ever nationwide blood shortage crisis during the COVID outbreak.Chief medical officer of the Association for the Advancement of Blood and Biotherapies, Dr. Claudia Cohn, confirmed that there are still intermittent shortages.
The FDA's prohibition on collecting blood donations from men who have sex with males dates back to the AIDS epidemic of the 1980s but was loosened in response to an early pandemic scarcity. Advocates want the FDA to follow research and completely lift the ban, as has been done in nations like Italy and Spain.
According to Jason Cianciotto, vice president of communications and public policy at Gay Men's Health Crisis, there is still government policy that stigmatises gay, bisexual, and other men who have sex with men and needs to carry forward this misguided idea that there is something inherently diseased about being gay. According to a 2014 study, granting this group equal access to blood donation might boost the blood supply by 2 to 4%.
Massive companies in the blood collection industry, notably for plasma, include Grifols, CSL Plasma, Takeda's Biolife, and Octapharma, and donors receive compensation. Plasma donation centres are offering $900 for their first month of plasma donation, according to Analidis Ochoa, a PhD candidate at the University of Michigan who is researching social work and sociology. After that, it sinks. Most of the time, individuals can earn $30 to $50 each time.
Blood donation for reward is illegal in the majority of nations, but not in the United States. As per the Niskanen Center, the US thereby provides 70% of the world's plasma. What the team and Ochoa have been working on is charting out the locations of plasma centres and determining whether the address of the centre and the amount of poverty in the neighbourhood are related. And what they have discovered is that they are overrepresented in places with significant levels of poverty. She claimed that providing plasma in exchange for payment is becoming a way to manage one's finances.
Because one couldn't survive without the rewards one received for donating, she continued to donate. Gas was out of her reach. Plasma donor Teresa Clark said that she was unable to pay her car insurance. She can make $650 to $700 a month, which is very helpful when they are on a fixed income.