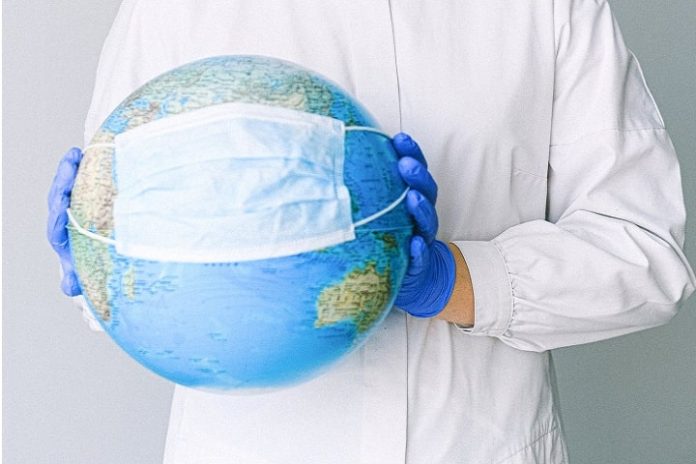 The pandemic has led to massive shortages all over the world. Doctors, nurses, and technicians were in high demand the second COVID-19 swept the globe, and the need for qualified health professionals hadn't decreased when cases started to plummet directly before Omicron. 

With the exception of some specialty surgeons, it looks like traveling healthcare jobs won't go away anytime soon. Here's why we'll need traveling employees way after the pandemic.
Why We Need Traveling Healthcare Professionals Right Now
From massive staffing shortages caused by COVID-19 to other countries needing our help, there are several reasons why the world needs more traveling healthcare professionals.
Other Countries Need Our Help
While staff shortages are rampant in first-world countries, they're even worse in the third-world. Organizations like Doctors Without Borders have seen firsthand how difficult it can be to offer adequate care in some countries, but it's vital that we help them if we have the chance.
There's a significant need for travel jobs, especially Allied Healthcare jobs, like occupational therapists, dental hygienists, dietitians, and radiographers. Nurses, doctors, and surgeons will always be needed, no matter the country, but Africa and South America need them the most.
We Need to Clean Up COVID-19s Mess
After pandemic numbers hit rock bottom, layoffs are unlikely. Not only will doctors and nurses have to prepare for the next battle if it happens, but they also need to clean up the mess COVID-19 left, especially in hospitals where healthcare workers were impacted the most.
Healthcare facilities will need their employees to pull out of crisis mode. This could mean pulling beds out of hospitals, removing pandemic measures from their computers and physical spaces, and cleaning the building from top to bottom. There will still be plenty of work to go around.
Elective Surgeries Are Back on the Table
Even after the pandemic becomes a distant memory, elective surgeries will continue to rise back to pre-COVID-19 levels. After two years of canceling elective surgeries, hospitals will have to work overtime to catch up, meaning most of their staff members will come from overseas.
Along with elective surgeries comes the need for more technicians, anesthesiologists, and nurses. The 2021 NSI Staffing Report expects a 37.8% increase in the labor force, and with an estimated 83-90% turnover rate since 2016, the only way to reach that is with traveling workers.
Healthcare Workers Quit in Droves
The survey research company Morning Consult found that 18% of healthcare workers have quit since the pandemic began, while 12% have been laid off. Of the remaining 70%, 31% of healthcare workers have thought about leaving their employer, either for good or temporarily. 
Under normal circumstances, healthcare is a challenging profession, but the pandemic has made the situation almost desperate. Hospitals desperately need traveling healthcare professionals to fill the gaps left by traumatized workers who stepped away from their careers. 
Staff Shortages Will Always Be a Problem
Staff shortages in healthcare continue to be a problem due to a lack of funding. For hospitals, nursing homes, and medical practices that can afford traveling professionals, the benefits are endless. Pay for travel nurses, doctors, technicians, and more is currently skyrocketing.
It isn't uncommon to see traveling nurses bring home $4000 a week, and under extreme staff shortages, hospitals are willing to pay a premium for extra help. However, this trend is unlikely to settle down if hospitals are unable to keep staffing numbers and worker morale up.
Traveling Healthcare Professionals Are High-In-Demand
If you're a qualified healthcare professional, you can often make 4 times your current salary if you work outside of your city, town, or state. Traveling healthcare professionals often receive several perks beyond pay, like accommodations, experience, and flexibility.