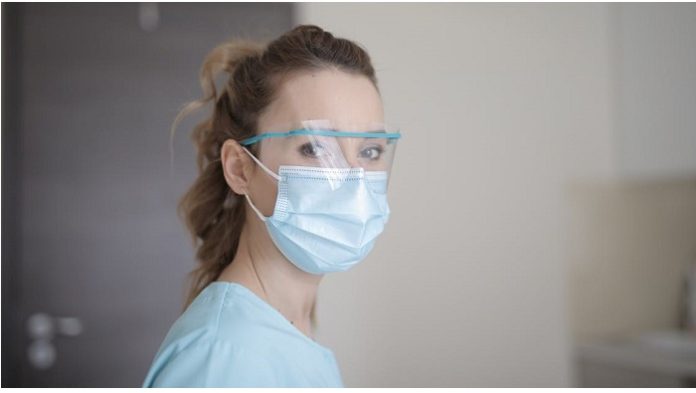 Nursing can be a brilliant career choice for the right person. It certainly isn't easy, but there are numerous benefits to being a nurse that can make the tough days worthwhile. If you are kind, caring, and want to make a difference to your local community, perhaps nursing is one of the career paths that has crossed your mind. If this is the case, but you're still unsure about whether or not to pursue nursing, here are a few reasons that might persuade you to go through with it.
1.  Stability
When choosing a career, one of the main things people look for in a role is whether or not it is going to be stable. Certain positions can be made redundant if there is a lack in consumer demand or technological advances have made it possible to automate certain tasks, leaving little room for an employee to keep busy during the working day. Luckily, there will always be the need for nurses, so it is a job that you can have peace of mind knowing that you'll have a job as long as you perform well and want to continue working in this field.
2. Nurses are in Demand
Another benefit of going into nursing is that you won't struggle to find a job once you have completed your degree and obtained your license. Nurses are in high demand, and those who have engaged in further study to move into a specialist role even more so. Therefore, you should make sure you've gone through your PALS training because this is an important qualification for an aspiring nurse. In addition, nurses are needed everywhere in the world, so you could even combine your desire to travel with your career if this is something that you're interested in.
3. Various Working Environments
As a nurse, you're not limited to working in a hospital or doctor's office, even though these might be the first places you think of when envisioning your nursing career. You can also get employment working as a school nurse, working in prisons, college campuses, on cruise ships, or visiting patients at home are just some examples of where else you can work as a nurse.
4. It's a Very Rewarding Career
All of the above are good incentives when looking for a career, but you want to feel like you're getting more out of your job than just security and money. Although nursing can be tough at times, there is no denying that it is a very rewarding career, and seeing your patients get better and other members of your team coming together to support one another can be a very humbling experience that reminds you of all the things to be grateful for. In addition, you can take pride in what you do as a nurse with the knowledge that you're doing something great for your community and helping those in need every day.
5. Comfortable Salary
As mentioned above, a good salary is another perk of working as a nurse. The average salary for a registered nurse in the United States is $73,550, but of course, this will depend on the area you are working in and how much experience you have. If you do choose to go into a specialty and become a nurse practitioner, your salary will increase even more, and for some roles, it can be over $100,000 per year.
6. The Opportunity to Learn
You can't become a nurse without getting a nursing degree, so if you're someone who enjoys learning and is willing to put the time into studying for your career, this could be the perfect fit. However, for some, the idea of going to college can be daunting, particularly if you have to work full-time or you have other commitments that need to take priority. If that is the case for you, there are more flexible options available to you so that you can still pursue your nursing career. You can always study for your nursing degree online and complete your modules at a time that suits you (although there will still be deadlines). Some of these online programs can still provide you with a work placement as well, which is important, always ask about this to make sure you're getting the most out of it. When you finish your bachelor's degree in nursing, you can even take a master's or doctorate online to enhance your career and move into a specialist role. You can find out more about these courses at Marymount University.
You can also browse holistic nurse practitioner programs, as holistically trained nurses are high in demand.
7. Career Progression
You may have picked up on the fact that there are many career progression opportunities in nursing, which is yet another desirable feature when looking at applying for new jobs. As well as being able to work as an RN in different environments, you can also look at taking your career in various directions. For example, getting an advanced degree to become a family nurse practitioner or a nurse that helps with nutrition management. You can also move into mental health and provide support there, or perhaps even become a lecturer to help teach future generations of nurses? In addition, you can work in sexual health, move into a management role as a head nurse in your hospital, and so much more. You can explore some of these options now or wait until you get more comfortable in your job and look into your next steps later when you have more experience.
8. Personal Growth
Finally, nursing will be a challenging career, and there will be days when you feel pushed to your limits. This might not sound that appealing, but these experiences can do a lot to help you grow and develop your skills and strength. In addition, a job like this can help boost your confidence, and you'll even have the opportunity to make new friends with other nurses on your team and other healthcare colleagues that you'll work with each day.
Nursing might not be the right career for everyone, but it could be the best career move you have ever made if you think you have what it takes to succeed. Consider these benefits to working as a nurse to help you decide whether to pursue this path or not.