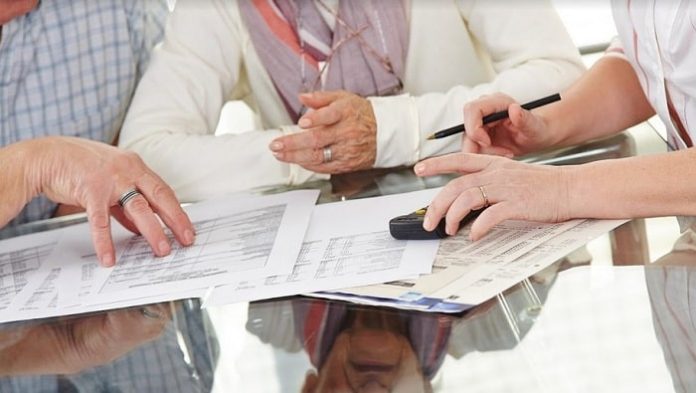 Are you in the process of enrolling in Medicare? If yes, you must also be looking into Medicare supplement plans or Medigap plans.
In a word, Medigap plans help people save their hard-earned dollars. You don't need to fret about out-of-pocket fees related to your diagnostic tests, doctor consultations, or other healthcare procedures when you avail them. As a result, it's simpler to access the type of medical treatment you need.
To give you a better idea about this healthcare coverage, this article will discuss why it's important to understand Medicare supplement plans.
What Exactly is Medicare Supplement or Medigap?
Medicare supplement plans are healthcare insurance policies that can help people lessen their out-of-pocket expenses when consulting doctors or availing medical treatments.
Here are some expenses that the plan covers:
Coinsurance fees: An obligatory fee one needs to pay as a contribution to the service cost. It's usually in the form of a percentage and charged after paying the deductibles.
Deductibles: The fee charged for one's medical service or prescriptions before any insurance, medicine plan, or Original Medicare.
Co-payment: A set fee one needs to pay as a contribution for the cost of services, such as outpatient procedures, doctor consultation, or prescription medicine.
Here are the 10 Medicare supplement plans available, each of which has varied costs:
Plan A
Plan B
Plan C
Plan D
Plan F
Plan G
Plan K
Plan L
Plan M
Plan N
Keep in mind that these plans are standard, which means that you'll get similar policy coverage regardless of which insurance carrier or state you purchase your plan.
However, an exception is Minnesota, Massachusetts, and Wisconsin, which have their individual Medigap plans. If you want to learn more about these plans' features, such as those offered by United World Life Medicare, you can try reading websites that are dedicated to reviewing these companies.
Who Can Purchase Medicare Supplement Plans?
Individuals who are qualified to avail of Medicare can purchase Medigap plans. Take note of the requirements below:
Medicare supplement plans work to augment the Original Medicare (Part A & B) policy. You must have traditional Medicare insurance before purchasing Medigap plans.
Also, you can't buy Medigap plans if you have Medicare Advantage insurance. Understand that Medicare Advantage policies are a replacement for the Original Medicare. If you intend to purchase Medigap plans, you'll need to change coverage.
Why It's Important to Understand Medigap Plans?
Since you're now familiar with Medicare supplement plans, you may be wondering why are they important to understand? First of all, you need to have an understanding of this type of plan so you'll know which policies are suitable and available for you.
They're likewise valuable to understand for the following reasons:
Know The Enrolment Period
In understanding Medigap plans, you'll need to learn when is your Medicare enrolment period and when you're initially eligible to avail your insurance. The reason is that this is the phase you'll have more policy choices and better prices.
When applying during your enrolment period, you have the right to purchase any Medigap plans an insurance company sells, even when you have health issues. You can buy them for an equal price that healthy people purchased them.
On the other hand, if you buy Medicare supplement plans after your enrolment period, companies can utilize medical underwriting to determine your health qualifications and decide your policy's fees. There's no guarantee that you can avail the insurance policies if you fail to meet the medical underwriting criteria unless you qualify for guaranteed issue rights.
Won't Clash With Company Coverage
Furthermore, if you have a job or your spouse is presently working, understanding Medigap plans will make you aware that it's best to enroll in Part B after your company coverage ends. The reason behind this is because company benefits are often the same as Part B, and you wouldn't want to pay for similar medical insurance.
It's essential to know that people will have the opportunity to apply for Part B coverage when their company's benefits end without having to pay penalty fees. Their Medigap enrolment will begin once they're ready to avail them.
If you're working and want to understand how Medicare can work around your existing policy, you may consult your benefits administrator or employer.
Final Thoughts
In the long run, Medicare supplement plans or Medigap plans can help you minimize healthcare expenses during unforeseen circumstances. These plans can settle out-of-pocket fees that your Medicare policy may not cover. Take note though that Medigap plans don't include coverage for eyeglasses, hearing aids, dental or eye care, or long-term treatment.
If you want to get more information about Medigap plans, you can consult your state's insurance department to help you decide which coverage is best for you.