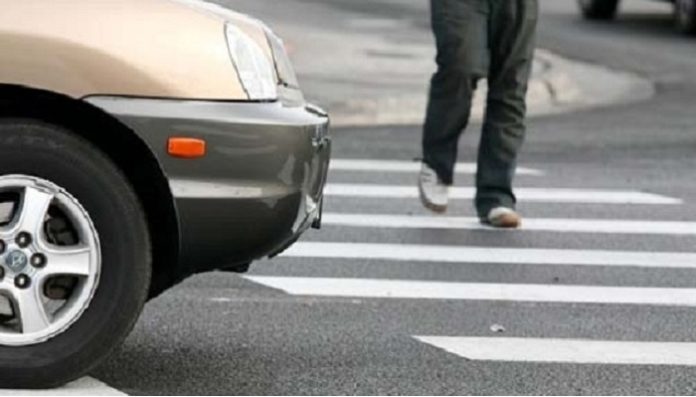 Surprisingly, for all the fun and high-risk adventure that Las Vegas has to offer, one of the most dangerous things that you can do while visiting is to walk the city streets. With over 50 injury-related crashes reported at just a single intersection in 2018, it is believed that approximately 2.5 pedestrians per every 100,000 residents are killed in traffic accidents annually. Moreover, while some of these accidents do occur on the bustling Vegas strip, most crash sites are widely distributed across all of Clark County. With pedestrian accident-related deaths outpacing death rates for influenza, breast cancer, and HIV, the problem was declared an epidemic by the State of Nevada in 2016. Following are several reasons why traveling on foot is such a high-risk activity in this city.
1. Distracted Drivers
Las Vegas, Nevada is in many ways, a city of distractions. This is where countless people flock to indulge in the escapism that removes them from the stresses of their everyday lives. With bright lights, entertainment, and countless other things to see and do on both the strip and throughout much of the surrounding areas, it is not uncommon for motorists to take their attention off the road. Moreover, just like drivers in every other part of the country, Las Vegas drivers can also be distracted by their mobile phones and other in-vehicle technologies.
2. Driving While Under the Influence
In Las Vegas, alcohol is always flowing freely. Just as people flock here for escapism, they also come to indulge. According to one report, 33 percent of all Nevada traffic fatalities for 2008 were alcohol-related. Between the years 2003 and 2012, more people were killed in Nevada as the result of drunk driving than anywhere else in the nation.
3. Distracted Pedestrians
Not surprisingly, many pedestrians in Las Vegas are tourists. Unfamiliar with the most dangerous intersections, and busy marveling at their surroundings, these individuals are prone to stepping off curbs at the wrong times, misjudging signal times, and attempting to jaywalk in areas that are incredibly accident-prone. Just as drivers can be distracted by their mobile phones, Las Vegas pedestrians are often guilty of:
Searching for directions
Making phone calls
Taking pictures
Updating social media accounts
while negotiating the busy city streets. In a location with such a high rate of pedestrian-involved accidents, even looking away from oncoming or cross-traffic for several seconds can result in serious injury.
4. Undesirable Characteristics of Certain Las Vegas Roads
In many cities, a typical pedestrian accident lawsuit is a claim of driver negligence. In Nevada, however, many pedestrian accidents have less to do with distracted motorists than poorly designed roadways. In response to the consistently high number of pedestrian fatalities, Southern Nevada freeway engineers and traffic experts compiled a list of existing road characteristics that are likely contributing to crashes. These include:
Access points for driveways that exist immediately after or before freeway entrances
Posted speed limits that are too high to allow for effective reaction times and stopping distances
Roads that are solely designed for moving vehicles and do not account for high daily levels of foot traffic
Outdated roads that do not account for community growth
One of the best examples of outdated travel avenues is Boulder Highway. Originally designed in the 1930s, Boulder Highway was built to allow for rapid transit between Henderson and Las Vegas. Now, however, this highway is used by far larger numbers of motorists than it was initially intended to accommodate, and often for far shorter trips. For instance, the average distance of travel on Boulder Highways is approximately just two miles.
5. Poorly Timed Crosswalks
Certain crosswalks at high-traffic intersections in Las Vegas are purposefully timed to ensure that pedestrians can only cross busy stress halfway before the signal changes. This is the case at one of the busiest and most dangerous intersections in Nevada, the intersection of Boulder Highway, Flamingo Road, and Nellis Boulevard. While there is a small strip for pedestrians to wait for the "walk" signal to return, most people rush to make it all the way across the street, even as cross-traffic starts moving forward. Moreover, the posted speed limit at this intersection is believed to be too high for drivers to effectively react to jaywalkers.
Bottom Line
Being involved in an accident in Las Vegas as a pedestrian is always devastating. Pedestrians lack the coverage and protection provided by automobiles, as well as the buffering and safety devices that all modern vehicles include. Whether the resulting injuries of these events have been caused by drunk drivers or poorly designed intersections, injury victims always have the right to seek compensation.