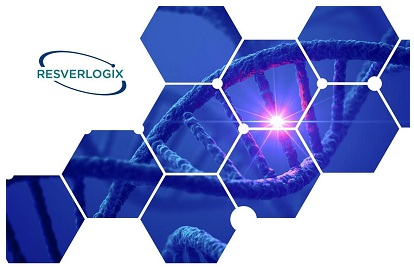 Resverlogix Corp announced that it has received approval from Health Canada, Therapeutic Products Directorate, to proceed with a clinical trial with its lead compound apabetalone in patients with Fabry disease.
Donald McCaffrey, President and CEO, stated, "We are extremely pleased to receive approval for this clinical trial in Canada. Canada possesses some of the world's preeminent experts in the orphan Fabry disease field and a well-established patient registry. Working with us throughout the trial are Dr. Michael West, Principal Investigator, Canadian Fabry Disease Initiative, Professor, Department of Medicine, Dalhousie University, Halifax NS and Dr. Aneal Khan, Associate Professor, Departments of Medical Genetics, Paediatrics, Alberta Children's Hospital, Calgary, AB. Apabetalone is known to regulate key biomarkers associated with this rare disease and may potentially offer an alternative for patients with this rare disorder."
Fabry Disease Clinical Trial Summary
This is an open-label, exploratory clinical study to assess the patient safety and effect on key biomarkers of apabetalone in subjects with Fabry disease for up to 16 weeks.
The primary objective of the study is to evaluate the safety and tolerability of apabetalone in patients with Fabry disease. Secondary objectives include evaluating the effect of apabetalone in subjects with Fabry disease as determined by change in key biomarkers including alkaline phosphatase (ALP), high-sensitivity C-reactive protein (hs-CRP), and other well-known markers for chronic kidney disease.
The study population will consist of two cohorts:
Cohort 1: Patients with Fabry disease receiving enzyme replacement therapy (ERT).
Cohort 2: Patients with Fabry disease not receiving ERT
About Resverlogix
Resverlogix is developing apabetalone (RVX-208), a first-in-class, small molecule that is a selective BET (bromodomain and extra-terminal) inhibitor. BET bromodomain inhibition is an epigenetic mechanism that can regulate disease-causing genes. Apabetalone is the first and only BET inhibitor selective for the second bromodomain (BD2) within the BET protein called BRD4. This selective inhibition of apabetalone on BD2 produces a specific set of biological effects with potentially important benefits for patients with high-risk cardiovascular disease (CVD), diabetes mellitus (DM), chronic kidney disease, dialysis, Alzheimer's disease, Fabry disease, other orphan diseases, and peripheral artery disease, while maintaining a well described safety profile. Apabetalone is the only selective BET bromodomain inhibitor in human clinical trials. Apabetalone is currently being studied in a Phase 3 trial, BETonMACE, in high-risk CVD patients with type 2 DM and low high-density lipoprotein (HDL), and is expected to be initiated in a Phase 2a kidney dialysis trial designed to evaluate biomarker changes and safety parameters in up to 30 patients with end-stage renal disease treated with hemodialysis.
Investor Relations
Phone: 403-254-9252.