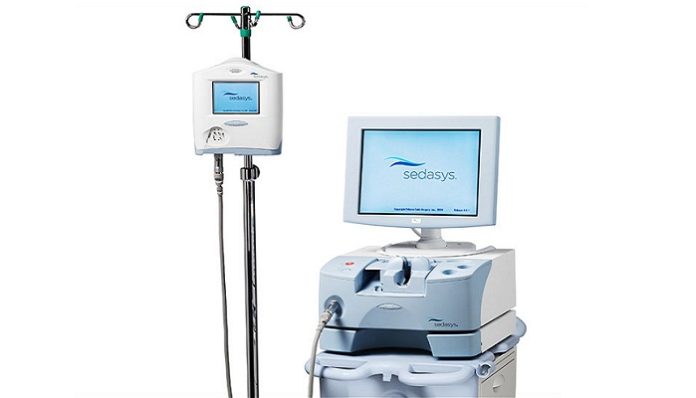 SEDASYS, a unit of Johnson & Johnson, has come up with acomputerised sedation unit that would deliver the drug Propofol for minimal-to-moderate sedation. The device would provide comprehensive patient monitoring and would limit the depth of sedation through adjusted drug delivery henceforth.
The SEDASYS System is actually a computer-assisted device,which administers Propofol into the blood stream of the patients through via intravenous IV infusion. The device also has the ability to recognise the symptoms of oversedation and can either stop or reduce infusion accordingly.
This is the first-of-a-kind device that would allow non-anesthesia professionals to administer Propofol during processes of colonoscopy and EGD procedures. However, they would have to meet with necessary training programs required for handling of the same.
Components
The system has four components, which are as follows:
Bedside Monitoring Unit (BMU) – This monitoring device stays with the patient from pre-operative through to post-operative recoveries. 

Procedure Room Unit (PRU) – These stay in the procedure room itself and provide additional patient monitoring.  This is the part which contains the Propofol infusion pump controller.

Display monitors and connectors. 

Disposable devices for single patient use.

The SEDASYS System is used in patients who are 18 years and older.