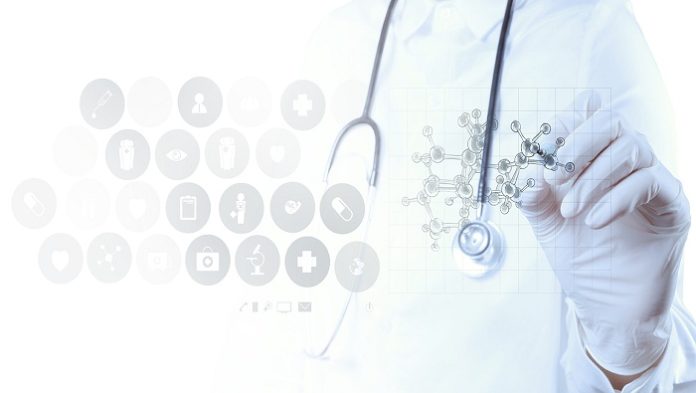 Healthcare Technologies / iPhone in healthcare:- Where is health care going? On the go. Millions of Highmark members can now access valuable health and wellness information through the free Highmark Health@Hand iPhone® application.
The Health@Hand iPhone app gives members access to health and wellness features at their fingertips. Since the iPhone is equipped to know exactly where someone is, Highmark members can quickly find nearby participating Highmark medical facilities and health care providers such as hospitals, urgent care facilities, retail clinics and pharmacies. The app also provides interactive health information that allows members to look up information about illnesses, symptoms and medical conditions. A health and wellness section of the app offers health coaching tips and information about health and wellness programs available to Highmark members.
"Mobile phone applications open up an entirely new channel for interaction with our members. It makes health care and wellness information more portable and accessible," said Matthew Childs, Highmark Web Strategy and Development vice president. "We chose to focus our app on health and wellness because Highmark has a long-standing commitment to helping our members 'have a greater hand in their health.'"
The Highmark Health@Hand iPhone application is available to Highmark members. Members should log in to their specific Highmark member website, visit the "Choose Providers" tab, obtain the registration code and then link to Apple iTunes to download the application. The app will also be available directly in the Apple iTunes library, but will ask that users go to the Highmark website to receive the registration code.
Highmark partnered with A.D.A.M., an online information and technology vendor, to create the application. Highmark chose to make its health care feature available on the iPhone because it is one of the fast-growing mobile devices.
Access to a growing number of health and wellness discounts are also available through the Highmark Health@Hand iPhone app as well as on Highmark's member websites. Last month, Highmark launched additional member discounts for a variety of national travel, nutrition, fitness, vision, hearing and complementary programs and services from companies such as Reebok, Jenny Craig, LasikPlus, Fairmont, Westin and more.
Highmark members can access the member discounts by logging into their specific Highmark member website and visiting the "Choose Providers" tab.
"We recognize that achieving good health isn't all about health care. It's about taking care of yourself as well," said Childs. "These national discount partners give our members discounts of up to 50 percent on products and services that can keep them healthy and well."
For more information, visit https://www.highmark.com/hmk2/about/newsroom/2010/pr081010.shtml.
SOURCE Highmark Inc.