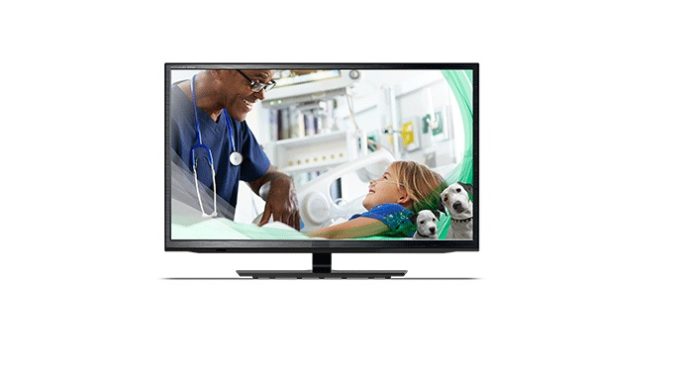 Jan 30th 2010:- JAOtech, the leading manufacturer of bedside Smart Terminals for hospitals, is to unveil the worlds first large screen ultra-thin medical LED TV with built-in computer, aimed specifically at healthcare applications such as patient entertainment and clinical access. The 40" Inix will be launched in North America at HIMSS 2011 in Orlando, Florida from February 21st – 24th. JAOtech is also introducing a host of other product developments in its Arcos accessories range such as multimedia wall boxes and arms designed for use with bedside cabinets.

The product is designed specifically for the medical environment with an IP rated waterproof screen tested against hospital cleaning agents. The fan-less embedded computer uses the latest Intel Atom processor technology providing low noise and power consumption coupled with high reliability and performance. The Inix supports full high definition 1080p resolution. The 40" model is ultra thin at just 1.6" thick.
The Inix is compatible with JAOtech's newly developed gesture remote control which has a full keyboard on the back, ideal for inputting data or writing emails. In addition the TV is also compatible with JAOtech's existing Wyki wireless keyboard.
JAOtech will also present at HIMSS new additions to the range of Smart Terminal accessories including the Arcos 8250 multimedia wall box. The unit provides wireless LAN and Ethernet connections, allowing patients and hospital staff to use their own laptops on the ward alongside the terminals. In addition games consoles can be connected. The USB and SD card ports mean users can load personal music and photo files for viewing or listening on the terminals without the security risk of plugging straight into the terminal.