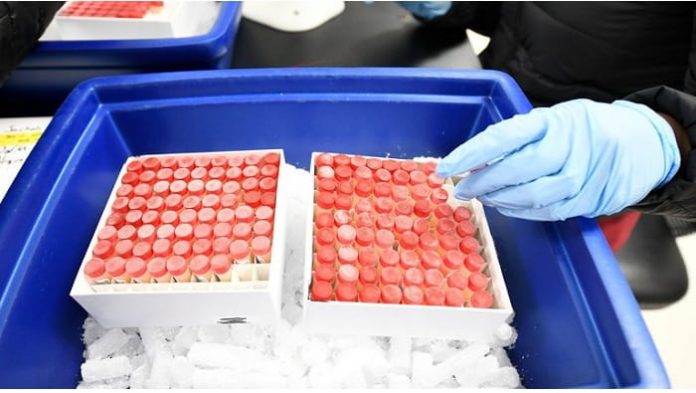 Nov. 30, 2010:- Fenwal, Inc. and Healthcare-ID announced today they are collaborating to develop and market productivity-enhancing software applications.  The applications will be designed to improve blood center productivity and regulatory compliance, while reducing errors associated with current manual processes for recording donor and procedure data.
The new software will be designed to link Fenwal apheresis instruments with existing blood center donor management systems, allowing for electronic updates to procedure records with required data about the donor, instrument parameters, and collection results.  The collaborative solution will employ an easy-to-use, wireless handheld device to minimize the opportunity for hand-written transcription errors.
To simplify implementation and reduce costs for blood centers, Fenwal and Healthcare-ID will develop the software solutions using open architecture to integrate seamlessly with current blood-center information software and systems, including the health history screening and phlebotomy software already offered by Healthcare-ID.  Healthcare-ID is a leading U.S. provider of collection-site software solutions for automating blood collection and donor management.
"We are helping blood centers improve operating efficiencies, regulatory compliance and safety by automating key blood-management processes," said William H. Cork, Fenwal chief technology officer and senior vice president.  "This is part of a comprehensive information strategy at Fenwal designed around customer needs and their capital constraints.  We are partnering with proven leaders and developing open systems that work well with existing IT resources.  With Fenwal, blood center CIOs don't need to make heavy capital investments, nor do they need to limit their center to a single company's proprietary offering."
Fenwal is a global medical technology company focused on improving blood collection, separation, safety and availability.  This year Fenwal received FDA marketing clearance to offer wireless data export capabilities for its Amicus separator and Autopheresis-C system.  A similar application is under review for its Alyx system.
Healthcare-ID solutions are some of the most widely used blood collection site software systems in the United States.  They are compatible with most blood center donor management systems and are used to track and manage more than 7 million units of blood annually.
"Fenwal has strong relationships and extensive experience working with blood and plasma centers," said Bryan Sadorf, vice president of Product Management at Healthcare-ID.  "Fenwal's experience, comprehensive product portfolio and open-architecture approach aligns well with our focus on designing software solutions that meet a blood center's data management needs in fixed and mobile settings. This capability is another step in our goal of complete automation of the collection site."
About Fenwal
Fenwal, Inc. is a global medical technology company focused on improving blood collection, filtration, separation, storage and transfusion to ensure the availability, safety and effectiveness of blood components.  Fenwal is unique in the depth of its experience and commitment to transfusion medicine.  The company offers the broadest range of products for the automated and manual collection of blood and blood components.  Fenwal became an independent company in 2007, but its roots go back to 1949 with the founding of Fenwal Laboratories.  Fenwal developed the first flexible, single-use container for blood collection, eliminating complications associated with glass containers and allowing blood to be separated into therapeutic components.  Today, the company's products and advanced collection and separation technologies are used to help treat patients on six continents.  Fenwal, Inc. is based in Lake Zurich, Illinois.  For more information, please visit www.fenwalinc.com.
About Healthcare-ID
Incorporated in 1995 and based in Buffalo Grove, Ill., Healthcare-ID develops and markets products to meet the blood center's need for automating the entry of donor information at fixed and mobile collection sites.  This helps assure accuracy, and drives efficiencies in center operations and blood inventory management. Healthcare-ID's Donor-ID WebTM modules interface to most major blood center data management systems.  These modules include Registration, Health History Screening, CASI, Internet CASI, Physical Exam, Daily QC, Phlebotomy, Shipping, Survey, and Donor Adverse Reaction (as developed with the AABB biovigilence committee). For more information please visit www.healthcare-id.com.
SOURCE Fenwal, Inc.
RELATED LINKS
http://www.fenwalinc.com
http://www.healthcare-id.com