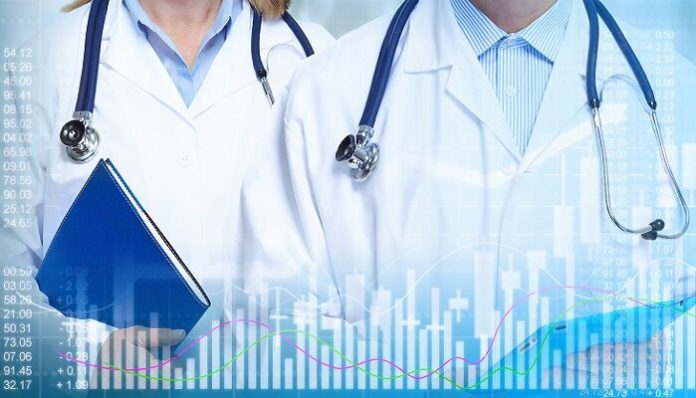 Access to digital information plays a significant role in decision-making. This is true in many industries, including healthcare. Healthcare organizations that use their information strategically can create a competitive edge in the marketplace. Strategic objectives include improving operational efficiency, reducing costs, or enhancing the safety and quality of patient care. The common thread among these initiatives is data collection, comprehensive analytics, and meaningful insights. This all adds up to the need for data governance—the implementation of any process, standard, or protocol meant to keep data secure, accurate, and useable.
Data governance in healthcare
Data governance in healthcare requires an organization-wide commitment to establishing a framework to properly manage protected health information throughout its lifecycle, for instance, from the moment the patient's information is entered into the database until after they have been discharged. Effective data governance represents a unifying process that allows healthcare organizations to maintain complete control of the data they collect from their clients and patients. The goal is to extract the most significant information from the data while minimizing the inherent risks of storing personal information within internal and external databases.
According to the American Health Information Management Association (AHIMA), another key purpose of data governance is to establish an organizational culture that ensures data security, reliability, and availability to those with access to it. Despite its importance, data governance remains challenging for many organizations to implement and achieve as the use of electronic health records (EHRs) increases, according to AHIMA.
The direct and indirect benefits of supporting a governance program are evident. They include consumer data protection, standardized methods for collecting, processing, and storing data, and the elimination of data redundancies and duplicated data through formalized policies. Data governance also can increase data quality, security, and compliance and reduce costs to manage data.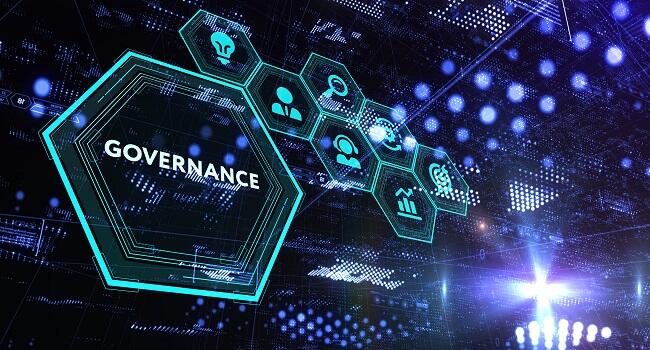 The data governance process
Taking a calculated approach to developing protocols is the best way to achieve the various benefits of a governance strategy. To optimize success from the start, it's important to decide the roles and responsibilities of all stakeholders across the organization and to communicate how data will be shared and disseminated.
AHIMA suggests that the first step in any healthcare data governance plan or program is to explain the scope of data and its governance. The basic framework for the collection, retention, use, accessibility, and sharing of healthcare data should be decided by a management team tasked with overseeing data governance in conjunction with an appointed chief data officer (or similar professional) and chief medical information officer.
To foster an environment based on best practices, organizations can:
Identify who will "own" collected data. It's essential for organizations to determine who will be granted access to data and be authorized to put it to use. Lack of accountability in data ownership and an absence of training on specific data governance processes leads to inconsistent procedures and poor data quality. Other implementation obstacles to avoid include having too many data stewards and inconsistent governance regulations across the organization.
Begin with a smaller amount of collectible data. By focusing on smaller datasets, organizations gain more meaningful insights and ultimately produce data that's more likely to be of higher quality. To put that notion into perspective, AHIMA defines data quality and integrity as "the extent to which healthcare data are complete, accurate, consistent, and timely throughout its lifecycle, including collection, application (including aggregation), warehousing, and analysis."
Measure the program's success. AHIMA also suggests a 10-point list of traits to assess a governance program, including accuracy, accessibility, consistency, granularity, relevancy, and timeliness.
Legal and regulatory considerations
Not coincidentally, as the amount of new data created daily increases, data management becomes more challenging. According to Earthweb.com, a publication that specializes in data privacy, virtual private networks, statistics, gaming, social media, and cryptocurrency, "3.5 quintillion bytes of data is created every day." In addition to an organization's internal data governance policies, companies must adhere to various data collection regulations. Examples of such regulations include those covered within the Health Insurance Portability and Accountability Act, the Federal Risk and Authorization Management Program, and the Children's Online Privacy and Protection Act.
The future of data governance in healthcare
According to Armon Petrossian, chief executive officer and co-founder of the data processing tool Coalesce, data transformation remains largely siloed within most companies. There are a number of warning signs that should lead organizations to implement changes to philosophy. When IT teams don't fully understand the needs of individual departments within the organization for which they are collecting and transforming data, it can result in the creation of "rogue" data pipelines or transformation processes that interfere with governance policies. An additional challenge is poor visibility of various data-related projects organization-wide. To avoid this situation, Petrossian suggests that all organizational data be stored and transformed on the same consistent platform. Finally, distinct teams should be provided with specific details of the data warehouse that are relevant to their work to allow for security concerns to be carefully monitored.
Consider these strategies to gauge how best to implement the data governance process in an organization. Petrossian urges for a more collaborative and transparent approach across industries to build a bridge between the gap between the validity of data and the tools available to maximize the value of data. When conducted appropriately, data governance can provide a formal structure for data management so that organizations can extract clinical and business value, giving caregivers and leadership vital access to the most accurate information. When performed at the right time and in the correct format, data governance can improve the effectiveness of patient care, help providers deliver more patient-centric care, and assist healthcare organizations in preparing for an uncertain future.