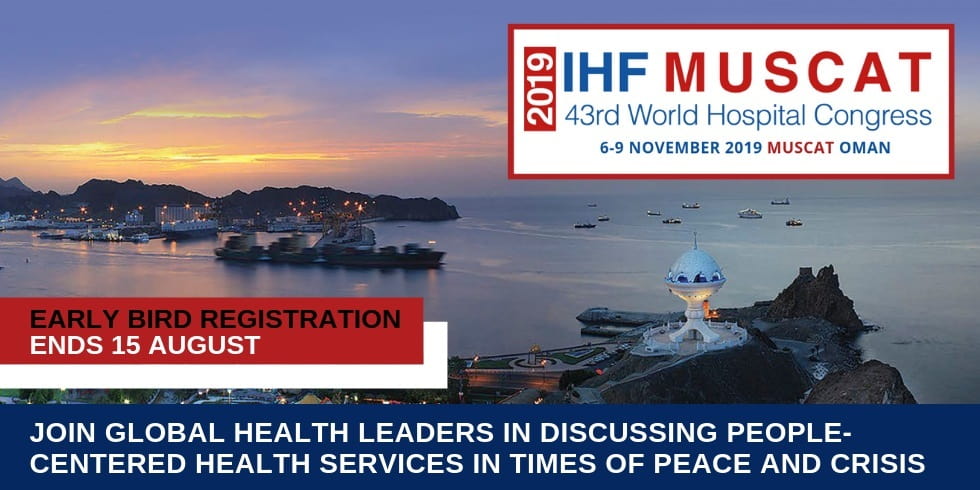 The World Hospital Congress of the International Hospital Federation (IHF) is a unique global forum that brings together leaders of national and international hospital and healthcare organizations to discuss key drivers of national and international policy, management, financial trends and solutions in healthcare management and service delivery.
Through this forum multidisciplinary exchange of knowledge, expertise and experiences are facilitated, together with dialogue on best practices in leadership in hospital and healthcare management and delivery of services. The IHF World Hospital Congress is a one-stop shop for the healthcare professional seeking the opportunity and environment in which to engage in a 360-degree learning and knowledge-sharing experience among peers.
The Ministry of Health of the Sultanate of Oman is proud to host the 43rd World Hospital Congress with the theme "People at the heart of health services in peace and crisis". Together with the IHF, they invite all hospital and health service leaders from around the globe to join the event on 6-9 November 2019 in Muscat.