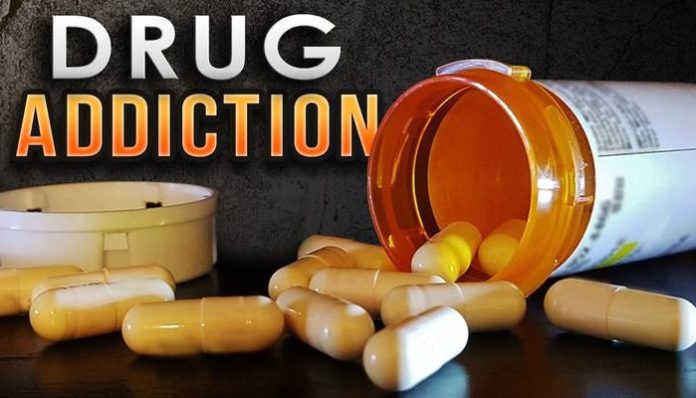 Drug addiction is a major issue facing many people today. It can be a difficult problem to overcome, but with the right treatment, individuals can begin to make a successful recovery. There are several different types of drug addiction treatment available, each with its own unique approach. Knowing the different types of treatment available can help individuals make the right decision for their situation. 

Inpatient Care
The first type of drug addiction treatment is inpatient care. Inpatient care is the most intensive type of treatment and involves individuals living at the treatment facility for a certain amount of time. 
This type of treatment provides a safe and secure environment for individuals to focus on recovery, away from any triggers or negative influences that might contribute to relapse. Inpatient care often consists of individual and group therapy, medication management, and educational activities.
Overall, inpatient care for drug addiction treatment is a powerful tool for those seeking to end their addiction and start a journey of recovery. Inpatient care for drug addiction treatment is comprehensive, comprehensive care that is designed to treat an individual's substance use disorder. This is typically provided in a residential setting, such as a rehabilitation center or a hospital. 
Here is our recommendation for the best drug rehab in South Carolina 2023 for inpatient care.
Outpatient Care
Outpatient care is an important part of drug addiction treatment, providing a safe and supportive environment for individuals seeking recovery. Outpatient care can be provided in a variety of settings, including hospitals, private treatment centers, and community clinics. 
Outpatient care typically includes individual and group therapy, education, and life skills training. During individual and group therapy, clients are guided through their recovery with an emphasis on building a support system and developing coping skills to help manage the triggers and stressors of addiction. 
Education focuses on understanding the disease of addiction, and how to identify and manage relapse triggers. Life skills training helps clients develop the tools and understanding to create a supportive and healthy lifestyle. Outpatient care is a vital part of drug addiction treatment, allowing clients to practice their newfound knowledge and skills in a real-world setting.
Intensive Outpatient Care
Intensive Outpatient Care (IOP) is a form of drug addiction treatment that focuses on providing patients with a supportive and structured environment that allows them to recover from addiction while maintaining their regular life activities. 
IOP is a great option for those who may struggle with the traditional, inpatient model of drug addiction treatment, as it provides a more flexible and individualized approach. IOP typically consists of individual, group, and family therapy sessions, as well as other therapeutic interventions to help patients address the underlying issues of their addiction. 
These services also typically include medical and psychiatric care, medication management, rehabilitation services, and relapse prevention planning. IOP can be a great option for those seeking drug addiction treatment, as it allows individuals to work towards recovery at their own pace without completely disrupting their current lives.
Partial Hospitalization Program
A partial hospitalization program (PHP) for drug addiction treatment is a type of intensive outpatient treatment. It provides patients with intensive treatment for their drug addiction without the need for hospitalization or overnight stays. 
Patients engage in intensive psychotherapy, counseling, and other therapies such as art, meditation, and yoga, as well as medication management. PHP programs are designed to support and provide structure while helping individuals learn the skills necessary to live a drug-free life.
No matter what type of treatment an individual chooses, it is important to remember that recovery is a process and requires dedication and hard work. With the right treatment and support, individuals can begin to make a successful recovery and start a new beginning. 
Drug addiction is a disease that has had a devastating effect on individuals and society alike. It has been estimated that drug addiction costs the United States more than $600 billion annually in lost productivity, healthcare, and crime-related expenses. 
The good news is that there are effective treatments available for people fighting drug addiction. Effective drug addiction treatment helps individuals break the cycle of drug abuse, providing them with the tools and skills to live healthier, more productive lives.