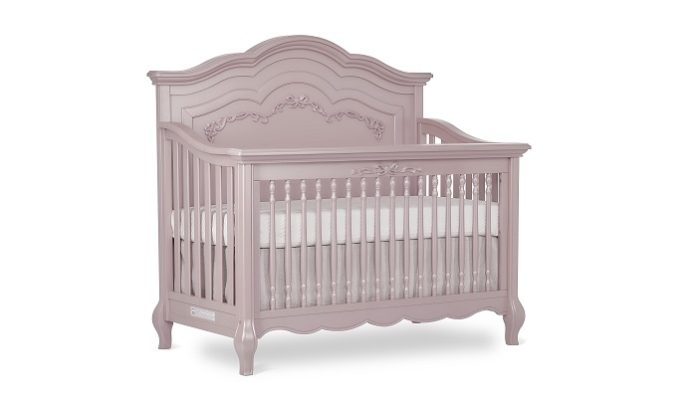 Preparing for your newborn to arrive is a very exciting yet stressful time. There's so much to think about and if you are a new-mum-to-be, the pressures of getting it right can be too much to handle. Your crib will become one of the most important parts of your child's bedroom, offering them comfort and assisting their development. With that in mind, we're taking a closer look at what to look out for when buying a crib online from considering the durability of your chosen crib, to the mattress that's inside.
Durability
Your baby's first crib is so important, aiding their growth and development and ultimately becoming their 'safe space'. With that in mind, it's likely that your chosen crib will experience pressure and even damage during the time it's used, highlighting the importance of making a durable selection. Pinewood is one of the safest and most durable options, giving you the option to paint it should you so wish. If you are purchasing a crib second hand, make sure that it's no older than 10 years old. Cribs 10 years old or older may be broken or have wider gaps between side slats, creating a higher health risk.
Firm Mattress
To maximise your baby's development, your crib should feature a firm, tight-fitting mattress. This is especially true as they start to become more active, as the firm surface will help to provide greater resistance as they begin to turn and stand. Firm mattresses also put less strains on your baby's bones and spine, allowing optimum oxygen intake whilst sleeping. Be sure to research the best crib mattresses for a comfortable and safe sleep.
Top tip: Though it can be tempting to deck out your baby's crib with stuffed toys, pillows and comforters, avoid placing soft products with them as they sleep. Doing so may increase the chance of suffocation.
Functionality
One of the most important things to consider before buying a crib is its function. Wooden cribs generally offer greater functionality compared to metal cribs, growing with your baby as they develop. That way, you won't have to buy a new crib or bed quite as soon and it is budget friendly.
Cost
When expecting your newborn, it can be tempting to spend over budget on luxurious items that you don't necessarily need but look good. When buying a crib online, consider how much you want to spend. For example, if you are looking for a multi-functional crib, you may decide to increase your budget as you know that it will be suitable throughout the early years of your child's life. At the same time, you also want to consider the quality of the crib you want to buy. Consider its hardware, cutouts, slat placement and corner posts.
Reviews
Buying a new crib online can be difficult and overwhelming, particularly if this is your first time. One of the best ways to make sure you get it right is by reading what other parents have written about said cribs. Online reviews tell you more about the product in question, showcasing other new mums and dads experiences, helping you to make an informed decision before purchasing. It can also reassure you about the product in question, helping to make sure your baby remains happy and healthy in their first bed.