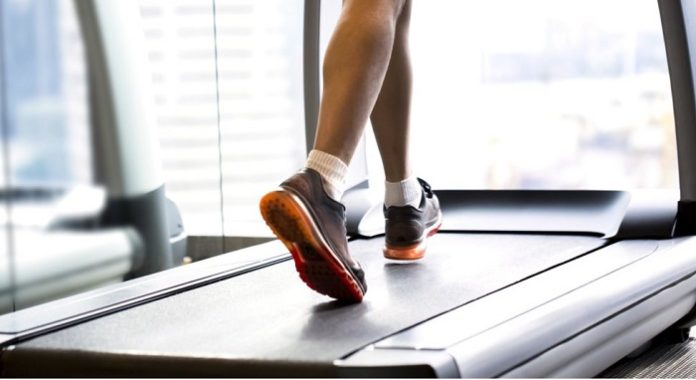 Let's be real; buying a treadmill is not something you do every day, month, or even year. It is a massive one-time investment, and obviously, you will have questions. However, you are buying a treadmill to be fit, active, and healthy. It is a perfect choice for people who want to include strength training in their routine but don't want to go to the gym. Also, it's the best choice for people with limited walking space nearby or a hectic schedule. But since it is a massive investment, you want to buy the best treadmill. Thus, your mind will be asking you tons of questions, like what should the treadmill look like? Do I have enough space to put it in my home? What features should I look for?
Fortunately, the article below answers all these questions by explaining the factors you need to consider before buying a treadmill.
Factor 1: Types of treadmill
The first factor to consider is what type of treadmill you want, as there are four types of treadmills. They are:
It only moves when you start running on the treadmill. It runs on the energy you create, so if you run fast, it will move fast. The benefit of having a manual treadmill is that it is cheaper, and you don't have to plug it into the treadmill. But there are no workout programs or emergency stops for this type of treadmill.
As the name suggests, this treadmill can be folded, which is its biggest perk because it can help you save space. Release a button when you want to work out on the folding treadmill, and then fold it back up.
The motorized treadmill is what you imagine a treadmill to be like. A machine operates with the help of a motor, which you can control with the monitor.
These are the ones you see in a gym. They are sturdy, massive, and robust treadmills. They are durable but expensive. If you go with this, it has other benefits, too, like WiFi, touchscreen monitors, and more. They are good for gyms but don't go for commercial treadmills unless you want to open the house for multiple people.
Factor 2: Stability
The second factor to consider is the stability and safety of the treadmill. It shouldn't shake or rattle if you start the incline treadmill feature on it. The one you buy should be stable enough when you run or walk on it for a smooth workout.
Factor 3: Check its running frame and surface
Before buying a treadmill, check its running surface's width and length. It is imperative because a larger running area will offer comfort for walking and running. The ideal running surface length and width should be 1200 mm by 400 mm if you are an average runner.
The treadmill's frame is the machine's skeleton; the stronger it is, the better durability you will have. Examine the treadmill to ensure that the frame is of high quality and made of heavier gauge steel. If you use a bad frame, it will appear as if there is a lot of noise and instability. Thus, you should buy the best treadmill ever with a good running frame. Another feature to consider is whether or not it can absorb shock.
Factor 4: Budget
You know the four types of treadmills in the market. But your budget matters too. Even on a manual treadmill, you will have many options with a few differences in the features. So check the features and price, and go with one that suits your budget.
Factor 5: Cushioning
If you plan to use the treadmill for running every day, buy a machine that can go ten mph or higher. It should also have great cushioning and absorb shock without the belt shifting.
Factor 6: Where to put the treadmill?
It is an obvious point, but it is essential to mention it, as many people overlook it. First, it is essential to check whether you have enough space in your house to put on a treadmill or not. If you think the space is less, go with a folding treadmill. But before you come to this conclusion, check the other features too.
Considering these factors before buying a treadmill will help you make a good investment. Also, ensure that when you buy the treadmill, you use it to be healthy and not just as an ornamental piece.