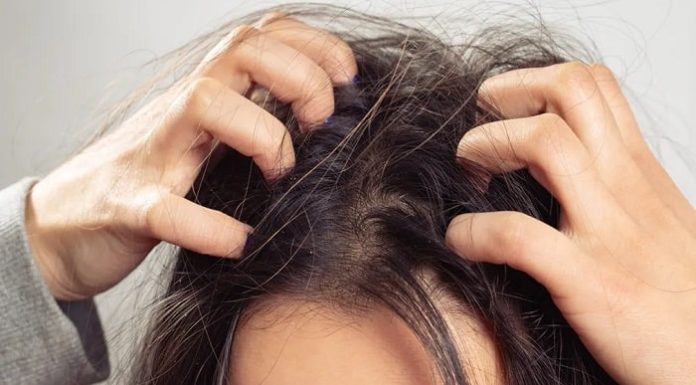 Winter is knocking at the door. And what does it bring along?
Not only Christmas holidays, baked goodies, and fantastic dry forest scenarios, but you can not deny the fact about diseases – they tend to increase substantially during winter.
And when we mention disease, that doesn't mean just cold and cough or that regular viral fever, other different ailments such as skin diseases, hair problems, and a few infections also show quite a rise during these few frozen months. If you're reading this, we guess you already know it or feel it very well.
Keep reading till the end to know everything you need about scalp diseases and some genius tricks to fight them.
Scalp: what is it actually?
The cranium, aka the bony skull that lodges your beautiful brain, is covered by a thick protective layer on the outside. Isn't it? That's what the scalp is.
It's not just the skin under your hair. The scalp contains 5 layers, including – Skin, Connective tissue, a loose tissue layer, a muscle layer, and a thin plastic-like covering membrane of the skull bone.
The scalp is the part that's affected first by head injuries, and bleeding is quite common in trauma as it is highly vascular. But that's accidental. Generally, scalp problems mean a whole lot of other diseases and hair fall too. Let's see.
What are the common scalp problems?
   1. Hair fall :
Hair fall is not an individual disease; rather, you can consider it an end result of almost all scalp and skin diseases. So it's more of a symptom or manifestation. Hair fall occurs due to the weakening of the hair strands from the root, breaking, brittling of hair, and malnutrition. Most of the diseases mentioned below cause hair fall, along with other non-scalp conditions like – Hormonal imbalance, Lichen, Lupus, Celiac disease, Leishmaniasis, Scleroderma, Hashimoto's thyroiditis, graft-versus-host disease, etc.
   2. Male pattern baldness
This is mostly a male body problem due to the male sex hormone testosterone and genetic predisposition.
   3. Psoriasis
It is a notorious skin disease that causes sharp, scaly, and dry whitish skin patches. Bleeding and crustation might happen as well. In addition, it often feels really itchy.
   4. Ringworm eczema
Ringworm, aka Tinea capitis, causes itchy, flaky patches and ring-shaped lesions with reddish margins. Hairs become brittle, loose, painful, etc.
   5. Lice infestation
Lice is an arthropod insect, small like a mite. It resides inside those amazing locks of your hair and lays eggs (nits). You'll likely feel an itchy, extremely uneasy sensation on your scalp. Infections and inflammation might happen too.
   6. Alopecia areata
Alopecia means hair loss, but alopecia areata is quite special in appearance. Here, hair fall occurs from randomly scattered, multiple, quarter-shaped small lesions, which may join to form large areas without hair. This is an autoimmune condition where your own antibodies attack the hair follicle.
   7. Dermatitis
As the name suggests, dermatitis is your common skin infection. It may be simply an allergic reaction or due to infection of some fungus and worms.
Why do scalp problems occur?
Scalp problems greatly consist of general skin diseases. So these problems also have the same risk factors as that of dermatological diseases. These are –
Bad personal hygiene
Improper and infrequent hair washing
Malnutrition of hair
Not combing the hair
Genetic and autoimmune diseases in which hair follicles are spontaneously destroyed
How to stop scalp disease and infections
Scalp diseases might look dirty, but they're not malicious. Here are some tips and tricks that will help you.
Look for symptoms from early on. Signs might vary from itching, hair fall, and rashes to tenderness, swelling, etc.
Don't panic. Lots of scalp diseases don't even need medicine or professional help. Proper hair care with good quality medicated shampoo to kill fungi, insects, and ringworms, along with additional care with cleanser and conditioners for a few days, will suffice. In case you're looking for something like this, we recommend looking at Arkive head care range.
We've come across them only recently, but this customer-favorite brand has been making some amazing shampoos, conditioners, cleansers, whole care solutions, treatment masks, scalp scrubs, hair and scalp serum, and many more for years now.
Supplementary and dietary changes should be made in case of nutritional deficiencies. This can help avoid triggering substances (e.g., Gluten) in autoimmune conditions.
Surgical implants are available nowadays for long-term protection.
Don't worry. Given time, your locks will look great again, as always, just with a bit of care and love.