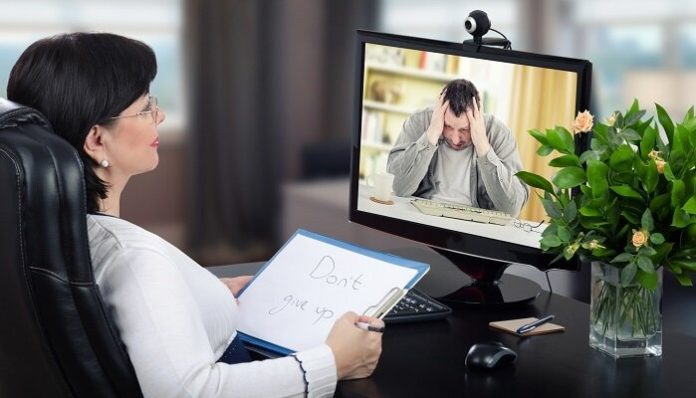 Counseling and therapy have often been conducted face-to-face. These sessions are usually done within the therapist's or counselor's clinic. They're incredibly beneficial because the said professionals can quickly gain the trust of their patients, making them open up and be willing to go through the suggested interventions.
Nonetheless, some patients, especially those in rural and remote areas, had difficulty accessing such services. Therefore, medical practitioners had to remedy such scenarios by integrating online counseling and treatment. The sessions would be done by telephone at the beginning; however, technological advancements have increased communication options, such as video conferencing, which supports interactive sessions.
Today, many mental healthcare service providers, such as Insight Northwest Counseling, offer online counseling and therapy. So, one of your main duties is to choose a firm that perfectly aligns with your expectations and needs.
Online Counseling And Therapy: Changing The Healthcare Landscape
Online counseling and therapy have changed the healthcare sector by introducing a new way of providing services to patients. For example, mental health facilities can now use virtual platforms, such as websites, for booking and scheduling. These make it easy for patients to self-book, which is convenient because they can choose a time that fits their schedule. Moreover, counselors can issue important notices, such as absences using these avenues. This is convenient because patients don't have to visit the medical facility to know their availability. It also reduces congestion in hospitals.
Another type of service accessible through online platforms is getting medical prescriptions. In this case, the physician can issue them online through email, which means patients can get a hold of them quickly.
In addition, online counseling and therapy are especially effective for patients with anxiety issues as they get to be in a safe environment, like their homes. As a result, they'll be more comfortable opening up and taking part in different interventions.
Online counseling and therapy can have the same impact as face-to-face sessions, especially when the primary method of communication is video conferencing. This is because all the elements of the latter are present, except physical presence. The patient can see and talk to their physician directly and in real-time.
This setup also makes it easy for the physician to take note of new developments and changes in the patient. This is crucial in creating an intervention plan. For example, if the physician observes behavioral changes in the patient, they can try and figure out the issue by discussing them with the patient as soon as possible.
Benefits Of Online Counseling And Therapy
Online counseling and therapy have changed and benefited the healthcare landscape in many ways. Here are some of those advantages:
Improved access: Healthcare is often inaccessible to people in rural areas, racial minorities, and incarcerated individuals. However, online counseling and therapy provide access to these groups of people. Ideally, they make mental health services accessible to anyone who needs them.
More mental healthcare options for minors: Minors are probably the most challenging groups to offer mental care to. Nonetheless, the healthcare sector can now use online platforms to care for young people from home, where they feel the safest.
Cost-effective: While the initial cost of acquiring equipment, such as a smartphone or computer, can be expensive, online counseling and therapy are worth it. Patients don't have to bear the cost of traveling to medical facilities for care; they can access it from the comforts of their own homes, which is advantageous for low-income individuals.
Vast selection of mental healthcare professionals: Many mental health practitioners offer affordable care online, giving patients enough options. For instance, they can freely choose someone whose services or methods they can relate to and with which they're comfortable.
Online counseling and therapy have significantly impacted the healthcare sector by improving how care is offered and received, making access to mental healthcare services much quicker and easier without compromising effectiveness.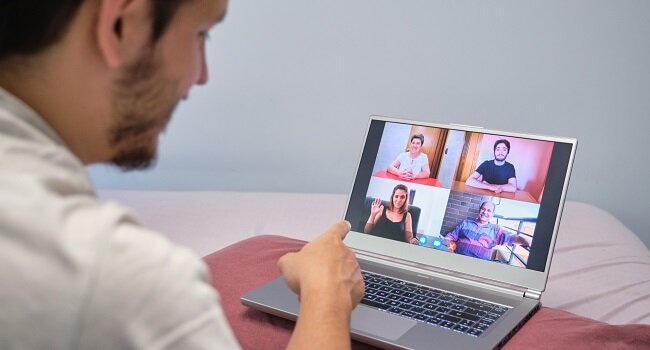 Methods Of Online Therapy And Counseling
Online counseling and therapy can be carried out in different ways, such as:
Online Group Therapy
Online group therapy is an excellent resource for mental health patients. Ideally, in this setup, the counselor or therapist meets with a group of patients online, which is especially beneficial to those residing in rural or remote areas who might have difficulties accessing the physical clinic. While it's a fairly new concept, it's also effective in providing mental health services.
One of the benefits of online group therapy is allowing anonymity, which is essential for people opening up. This is achieved as patients can join a support group using a pseudonym and then hide their faces. Gradually, they'd be confident enough to show their identities.
Another great thing about online group therapy sessions is that patients get to be with people experiencing the same issues as them, allowing them to achieve their goals with the help of one another. Moreover, patients' health improves tremendously with a strong support system.
While this setup is prone to having fake attendees, counselors and therapists can control admission. They can verify members' details, ensuring that everyone is a legitimate patient.
Video Conferencing
A counselor or therapist can also conduct virtual meetings with patients through video conferencing using a platform agreed upon by both parties. You can have as many meetings as possible, plus it gives the feeling that you're in the same room as your therapist. The sessions can also be recorded for future reference and used to monitor your progress.
There are several advantages of video conferencing. For instance, it's interactive, making a patient learn to trust their therapist despite not meeting them physically. This is crucial to the healing process.
Moreover, video conferencing is convenient for both the therapist and the patient. Sessions can be held anytime and anywhere, so long as the location is private.
Text-Based Chats
Cell phones are the most popular form of communication because they're accessible, and almost everyone has access to at least one. They can also be used for online counseling and therapy via text-based chats. Virtually all cell phones come with texting capabilities, meaning those that don't have smartphones can still remotely talk with counselors.
Instant Messaging
Instant messaging refers to the exchange of real-time messages via an Internet-based tool. It's typically faster than text-based chats, speeding up consultations and responses.
Phone Calls
Online counseling can take place through traditional phone calls using landline devices, smartphones, or VoIP handsets. They're the perfect choice for areas with poor network coverage that can't support video calls. Audio calls are lighter and can work in such scenarios.
Mobile Device Apps
Several mobile-based apps have been developed to facilitate online counseling and therapy. You and the therapist must have the specific app installed on your smartphones. Make sure it's developed by a reputable source to avoid data leaks.
It's essential to choose a method that works for you. Consider the kind of device you have, the strength of the network coverage in your area, and your preference.
Challenges Faced By Online Counseling And Therapy
Some of the setbacks of online counseling and therapy include the following:
Legal and ethical issues: On the Internet, it might be challenging to guarantee the privacy and confidentiality of patients. Counselors and therapists can't take the same level of secrecy for granted as they would in an office or hospital; thus, they have to exercise extra precautions to safeguard clients. In addition, these professionals must be familiar with telehealth's legal and ethical requirements in the country where they practice.
Difficulty in controlling sessions: The environment is essential to achieve a dynamic and process-oriented therapy.
The therapist typically has control over the environment by:
Selecting the office's decor and furniture
Placing a tissue box in the center of the circle
Organizing calming music to play in the waiting area
Facilitating support groups and leading discussions.
However, when sessions are conducted online, therapists and counselors can no longer maintain the ideal environment because they have no control over the settings from which the patients join.
Limited technological knowledge: Online therapy and counseling can be tricky for people with little knowledge of technology. It can derail their progress if they can't attend sessions and properly communicate with the care providers.
Limited health insurance coverage: Some medical insurance covers may not include e-therapy, which can be detrimental to patients. Moreover, some physicians who offer e-therapy prefer other forms of payment instead of insurance coverage. This can make online counseling and therapy inaccessible to people who might not afford the sessions. However, this issue might be state-based, and as a patient, you can check your insurance policies to determine if they'll cover your e-therapy.
These challenges can significantly affect the provision of mental health services. However, online counseling and therapy have the potential to help many people who don't have access to conventional counseling and therapy.
Conclusion
The healthcare sector has significantly benefited from the introduction of online counseling and therapy. Specialists can offer mental health services to their patients from anywhere. Additionally, vulnerable groups can easily and conveniently access such services at an affordable rate.
With technology evolving and advancing daily, most healthcare services will be offered online wherever and whenever possible—no need to travel to physical clinics except in dire situations.