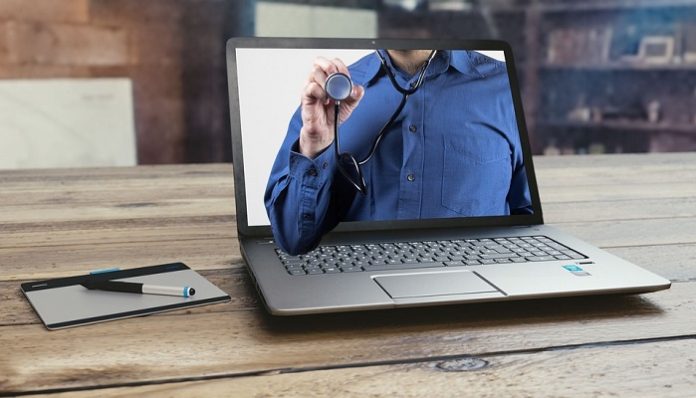 The healthcare industry is rapidly evolving, [that's why many hospitals are now using healthcare IT solutions to stay on top amidst challenges,] and with the recent advancements in technology, virtual healthcare is becoming a more common option for people seeking medical care. This can be said to have been accelerated by the Covid-19 pandemic, where many people preferred getting their healthcare needs addressed while minimizing their risks of getting exposed to the deadly virus as much as possible.
Today, it's increasingly becoming easier and more convenient to access healthcare services remotely, from doctor's consultations to drug prescriptions. And from the look of things, it seems that the future is bright for virtual healthcare. 
Here's a brief sneak peek into what the future holds for virtual healthcare.
What Is Virtual Healthcare? 
Virtual healthcare, also known as telehealth, is a type of remote medical care that allows patients to access healthcare services without having to physically visit a doctor's office. 
As one of the trends shaping the future in healthcare, it also allows patients to receive care without being limited by geographic distance or time as long as they have a computer or smartphone and access to the internet.
What the Future of Virtual Healthcare Holds
Increased Popularity and Accessibility with AI 
With virtual healthcare, you may not have to travel miles away, way for days for your appointment or get worried sick about a minor but weird symptom. The solution could be as simple as Zooming your doctor, ringing them, or chatting with them via a mobile app for consultation.
The best part is that, in the future, virtual healthcare will become more prevalent and more accessible. The use of technology and artificial intelligence (AI) in healthcare will continue to expand, allowing healthcare providers to diagnose and treat patients more effectively.
For example, AI-powered chatbots can be used to assist patients with routine medical questions and to provide personalized medical advice. AI-powered medical devices will also become more common, allowing healthcare providers to monitor patients' vital signs from a distance to ensure they are healthy.
More Personalized Care 
In addition, virtual healthcare will become more collaborative and personalized, as its future depends heavily on quality. By leveraging technology, healthcare providers will be able to connect with patients in a more meaningful way and provide more personalized care.
For example, providers will be able to access and analyze a patient's medical history to provide more targeted and tailored treatments. AI-powered virtual assistants can also be used to provide personalized advice and recommendations based on a patient's data.
More Comprehensive Care 
By leveraging technology, healthcare providers will be able to provide a range of services, including diagnostic testing, treatment plans, and follow-up care. This will allow virtual health care providers to securely offer more comprehensive care and provide more timely interventions when necessary.
By implementing technologies like interoperability in EHR, providers will also have quicker and easier access to their virtual patient's medical data. This will help improve convenience and reliability in healthcare service delivery.
Increased Healthcare Affordability 
From the look of things, and given the rapid pace at which the globe is technologically advancing, one prediction is certain. Virtual healthcare is likely to become not only more accessible but also more affordable. With the use of technology and AI, healthcare providers will be able to offer virtual care to more people, regardless of their location or financial means.
This is not to forget that telehealth visits eliminate the need to spend money on fuel or commuting to the doctor's office. Also, top insurance bodies like Medicare and Medicaid are already on board and can cover certain healthcare expenses for patients who seek telehealth services through virtual-first health plans.
Hybrid Healthcare Is Almost Inevitable
While the demand for virtual healthcare has greatly skyrocketed over the recent past, in-person visits will still be critically important. This means that for most healthcare facilities, a hybrid model where patients can access a mix of virtual and in-person care is almost inevitable. For this model to work best, however, healthcare organizations will have several challenges to navigate to ensure a smooth and successful transition. 
These include:
Ensuring that virtual and in-person healthcare services are fully integrated. Here, technologies like virtual, augmented, and artificial reality will take center stage.

Finding solutions to digital challenges that some patients may face, such as poor internet access, not knowing the right tools, or not being able to afford the right devices.

Adopting strategies to avoid losing talent to other industries.

Putting measures in place to regulate telehealth providers for the patient's safety and well-being.
Overall, virtual healthcare is becoming increasingly popular and is likely to become even more prevalent in the coming years. With the use of technology and AI, healthcare providers will be able to provide more personalized and comprehensive care to patients, making healthcare more accessible and affordable to the larger majority. 
In the future, virtual healthcare will be an integral part of the healthcare system, providing patients with convenience, more options, and better care.