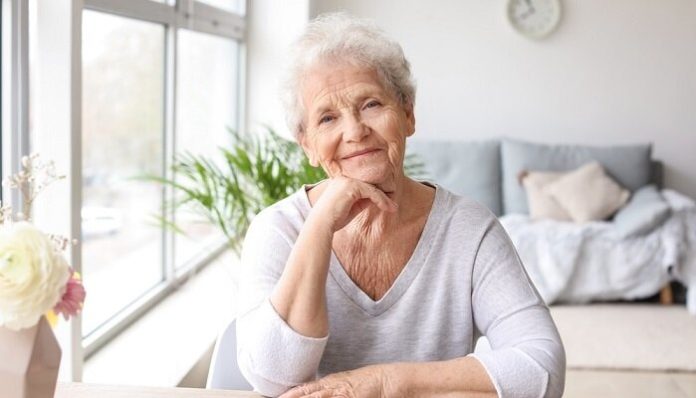 It's hard to imagine that a loved one is staying at an uncomfortable home. As they age, they may need more help and support in order to stay healthy. They will also require assistance and care tailored to their condition and lifestyle.
Now that they are retired, you want to ensure their golden years are as comfortable and enjoyable as possible. You can help make easy changes to their homes to make sure they lead the life they deserve.
That said, this comprehensive guide will walk you through everything you need to know about creating a comfortable life for your senior loved ones. Here are some tips that you can consider:
Add A Medical Alert System
Safety is one of the most important aspects to consider when caring for senior loved ones. There may be times when you will need to call for medical assistance for them. This could be due to a fall or if they're experiencing an emergency that requires immediate attention.
While in-home care can be the best option, there are still times when an elderly loved one needs to be taken to a hospital or facility for treatment. This can be highly stressful for both you and your loved one if they don't feel comfortable being away from home. If you're new to this kind of situation, you can check onesourcehh.com to learn more.
To ensure that your loved one is safe at all times, it's important to have them enrolled in a medical alert system program. With this type of program, you'll have peace of mind knowing that help is just a button press away should anything happen while you're not around.
Declutter Their Home
Comfort and safety are two of the most important factors to consider when designing a home for your senior loved one. The best way to ensure both is by decluttering.
Decluttering can be a daunting task for anyone. But it becomes much more manageable when you realize that you're helping your elderly loved one live more comfortably as well as assisting them in avoiding dangerous situations.
Here are some of the main benefits of decluttering a senior loved one's home:
It makes it easier for them to get around their house: Many seniors have trouble moving around their homes due to injuries or medical conditions. This makes it difficult for them to do simple tasks like picking up laundry or putting away groceries. Decluttering will give them more room to maneuver around the house and make these tasks easier.
It gives them more storage space: If you have elderly parents who live in an apartment or small house, chances are they don't have much storage space at all. When you want to give them access to everything they require, including vitamins and medications, but there isn't enough room for everything, it can be especially frustrating.
Setting concrete goals that organize their belongings will help you start the decluttering process. You can put together a list of the items they will actually use and discard the ones that clutter their living space.
Use Security Systems With Cameras
Security systems with cameras are a great way to help your elderly loved ones feel safe. They can be installed at their home or apartment so you can keep an eye on them from anywhere. If there's an emergency, you will know about it right away.
The best thing about these systems is that they're affordable and easy to install. You don't need any special skills or knowledge to install them so anyone can do it. The system will detect any suspicious activity in the house, such as someone breaking in or someone trying to steal something from your loved one's home.
You don't have to worry about being far away when this happens because you'll immediately receive an alert on your phone or computer letting you know what's happening at a specific moment. You can see what's going on through the cameras installed around the house and get all the details before calling 911 if needed.
This gives you peace of mind knowing that your loved one is safe while they're alone at home.
Install Grab Bars in The Shower
It's a fact that most senior adults don't like living in facilities or away from their families. They want to be able to enjoy their golden years in their own homes. This can be possible only if they're healthy and fit enough to live on their own. However, this isn't always the case.
There are many seniors who get injured because of falls that leave them bedridden for days or even weeks. In such instances, it becomes essential for them to have someone around who can help them out.
If you have a senior loved one living in your house, you must ensure that they're safe at all times and that they don't fall while taking a shower or bathing themselves. You can design a comfortable life for them by installing grab bars in the shower. The grab bars will prevent them from slipping and thus prevent any kind of accidents from happening.
Installing grab bars in the shower is especially useful for those with mobility issues as it gives them extra support. You can decide to place them near the door jamb or faucet handles in your bathtub. Most grab bars are made of stainless steel so you won't have to be concerned about corrosion. Some of them also have texture added for better grip.
Change The Toilet Seat With A Comfortable One
The toilet seat makes a big difference. If it's uncomfortable or hard to sit on, your senior loved one may avoid using the bathroom as often as they should. You can change the toilet seat to one that's more comfortable and easier to use.
If you don't have time to buy them a new toilet seat, there are other ways to make the existing one more comfortable. Here are some ideas:
Add a padded chair cushion or cushion pad to their wheelchair if they use one. This will also help them stay comfortable while out of the house.
The ideal solution is to replace a wobbly toilet seat with one that has built-in balance technology, but you can also get them a stool that fits over their current seat. It will make it easier for them to sit down without falling over or straining themselves unnecessarily.
Many different types of toilet seats available today are designed with comfort in mind. These include cushioned seats, heated seats, and even seats with built-in massagers. These seats will help your loved one feel more comfortable when using the bathroom during those cold winter months or if they just want to relax while sitting on their own toilet seat at home.
Add Comfort Cushions And Support Pillows To Their Couch And Beds
Your senior loved ones must be comfortable at all times. This will encourage them to feel good about themselves and adopt healthy lifestyles. You can help them achieve that by carrying out simple tasks like putting comfort pillows and cushions on their beds and couches.
When you add comfort cushions and support pillows to their couch and beds, it'll be easier for them to sit or lie down without experiencing any pain or discomfort. When you do this, you'll notice that they'll feel more relaxed. This can help them sleep better at night as well, which is always beneficial for them.
When you purchase cushions and pillows for their couch and beds, choose the ones that offer support and relief from pressure on the major joints. You can also select those with high-resilience foams because they are more comfortable and durable.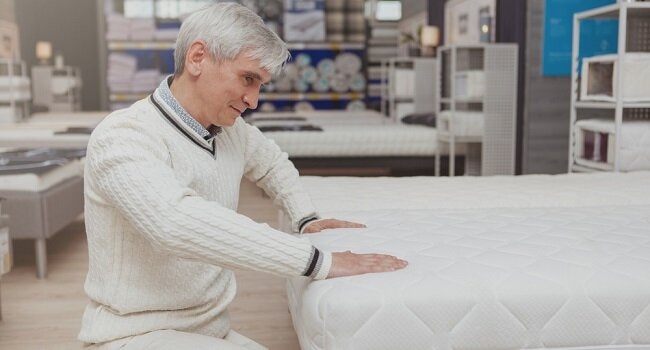 Seniors with lower back issues would greatly benefit from cushions with lumbar support. In addition to reducing pain, they improve spinal alignment and promote good posture.
Comfort pillows, on the other hand, need to be plush yet firm enough to support the head, neck, and shoulders. You can make your senior loved one feel more comfortable by getting them a pillow that fits their preferred sleeping position.
Purchase Thicker Mattresses For A Better Night's Sleep
It's critical to take into account all aspects of your loved one's life when ensuring their comfort. One way you can do this is by purchasing thicker mattresses for them. This will ensure they have a comfortable place to lay down and sleep at night.
Many types of mattresses available on the market today are specifically designed for seniors looking for comfort above all else. These include:
Foam Mattresses: Foam mattresses are generally more comfortable than spring mattresses and can be adjusted to provide extra support where needed. If a foam mattress is too soft, it can cause back pain by allowing the body's weight to compress into the bed rather than distributed evenly across it.
Memory Foam Mattresses: Memory foam is one of the most popular types of mattresses because it molds to the contours of the body and relieves pressure points that can cause discomfort. Memory foam mattresses are also good at absorbing motion, so they're less likely to wake someone up while they toss and turn in their sleep.
Tempur-Pedic Mattresses: Tempur-Pedic mattresses use memory foam and other materials to create personalized support for each side of the body. This means that your loved one can get comfort and support from whatever position they choose to sleep in. Whether on their stomach or their back, they won't have to worry about getting up with sore muscles or stiff joints in the morning.
Some seniors may have issues with mobility or prefer something more comfortable than what they currently have. In this case, having a thicker mattress will help you provide exactly what they need.
Update Their Wardrobe For Better Mobility
When your loved one has limited mobility, it can be difficult to find comfortable and functional clothing. The proper clothing will make your loved one feel more confident and able to move around freely without worrying about wardrobe malfunctions.
Clothing that is comfortable, functional, and easy to care for makes an important difference in the life of a senior with limited mobility. Here are some tips for updating your senior loved ones' wardrobe:
Choose fabrics that are soft and lightweight: Cotton is a good choice since it breathes easily, which can help prevent overheating on hot days. Some synthetic fabrics can also breathe well, so you should look for them if your loved ones have allergies or other sensitivities.
Consider the weight of the fabric when choosing tops and bottoms: Heavy fabrics like wool tend to be warmer than lightweight fabrics like cotton or linen during cool weather months, but they're not ideal in warm seasons because they don't breathe as well as lighter options.
Choose loose-fitting tops with stretchy material: Select garments that have built-in stretch so that your loved ones can move about freely and they won't feel uncomfortable when they bend down or sit down in them at home or out in public.
Senior citizens are more active than ever. They want to look good whether they're driving, traveling, or just enjoying their grandchildren and playing at home. Therefore, it's essential to update your loved ones' wardrobes for better mobility.
Final Thoughts
The information in this guide can help you decide on the best way to care for your senior loved ones. Whether it's a new home, a new community, or just some simple modifications to their current living situation, there are many ways to create a comfortable life for your senior loved ones.
The most important thing to remember when designing a comfortable life for your senior loved ones is to be flexible. The space you create for them should be open, welcoming, and free of clutter. It should be easy to move around in, and it should be inviting. The more comfortable they are with their environment, the better they'll be able to maintain independence while getting all the help they need.