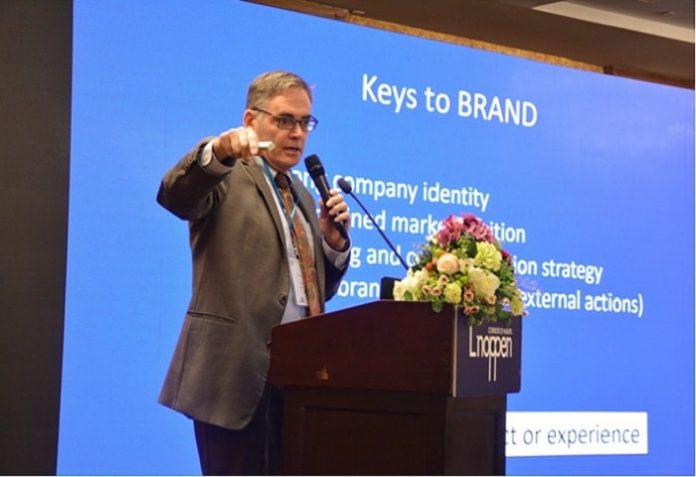 "9th China High-end Healthcare Industry Development Summit" was held at Ramada Plaza Pudong in Shanghai on December 13-14, 2018. More than 150 leaders from government, local health bureau, high-end general hospitals and clinics, high-end specialized hospital and clinics, high-end services departments in public hospitals, medical property developers, and outstanding solutions providers attended the summit.

WU Hong, Director of Medical Administration and Management Department, Shanghai Municipal Health Commission delivered the keynote speech"Introduction of Shanghai Health Service Industry Development Policy". He explained the relevant policies of "Shanghai Health Service Industry 50".
At the end of July this year, Shanghai Municipal Health Commission promulgated the "Several Opinions on Promoting the High-quality Development of the Health Service Industry and Accelerating the Construction of a First-Class Medical Center City", hoping to further promote the agglomeration, integration, specialization and high-quality development of the health service industry. We will build a health service system with health care, health services, and health insurance as the focus, health information as the support, and emerging health service industry as the new kinetic energy.
The "Outline" clarifies the goal of step-by-step development at different stages. It is hoped that by 2020, the scale and quality of the health service industry will continue to increase. The added value will account for about 6% of the city's GDP, and it will be built into an Asian medical center city. By 2030, the added value of the health service industry will account for 7.5% of the city's GDP, becoming a pillar industry in the city and building a health science and technology innovation center with global influence. By 2035, a health service industry development system that matches the global positioning of the city will be built. The scale and quality of the health service industry ranks among the top cities in the world.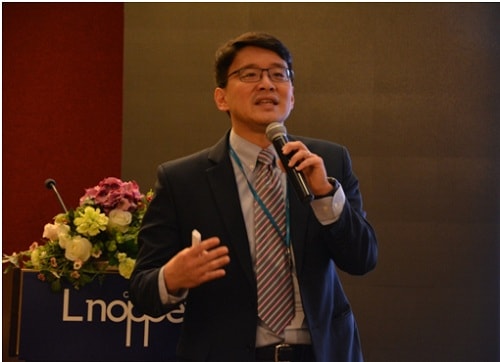 David J. COOK, Chief Clinical Officer of Jiahui Health delivered the keynote speech"Foundation of Quality and Brand in Healthcare: High Reliability", explored the significance of standardization and process management for improving medical quality and medical brand reliability.
As the first Sino-foreign joint venture integrated and integrated medical health ecosystem, Jiahui Medical has a three-dimensional medical network of "International Hospital + Outpatient Center + Health Center", which is rooted in China and provides a comprehensive tertiary hospital and specialized medical care.
David pointed out that due to the lack of coordination among the professional departments of many hospitals, no special person is responsible for coordinating the effective use of medical services and health resources, thus wasting health resources and patient funding and time. It said that under the premise of information tools as an aid, 60-85% of the medical care process can be solved by acquiring data, setting goals, standardizing processes and improving. This standardized way can not only improve medical quality and efficiency, but also reduce the cost of health care, and concentrate more time and energy on special cases.
Mrs. ZHOU Che, Deputy Commercial Director of International Hospitals Group delivered the keynote speech"IHG's Approach to Hospital Planning", shared the overall operation services of IHG's first-class hospital and its unique "bridge" business model.
International Hospitals Group is a Chinese brand owned by International Medical Group (IHG). Since its inception in 1978, IHG has provided medical service consulting, hospital commissioning, medical planning and medical equipment assembly, project management, turnkey design and construction, and related medical services to the national government. Since then, IHG's international healthcare business has grown rapidly, completing 3 billion of pounds equivalent projects in 52 countries around the world. Through its unique "bridge" business model, International Hospitals Group has established strategic partnerships with the world's leading universities and hospitals, providing one-stop medical solutions for partners from hospital planning and design, Setup, construction, medical equipment to hospital brand licensing, hosting and operations. Finally, Mrs. ZHOU Che shared a classic case of cooperation between International Hospitals Group and domestic and foreign investors.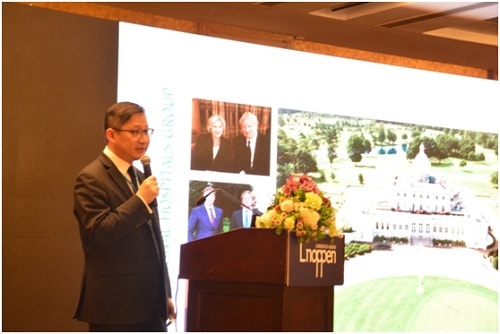 Mrs.GUO Chunli, COO of New Century Health Care Group Shanghai Project and Suzhou New Century Children Hospital delivered the keynote speech"Operation and Management of High-end Healthcare" shared the differentiated operation and management of high-end medical care, and discussed the threats and challenges of the current high-end medical market.
GUO Chunli pointed that run a medical service in society is to compete with public hospitals in a differentiated way and provide different medical service experience for the common people. "Different" does not mean medical technology, but refers to the patient centered medical experience. The understanding of patient-centered personalized medical services by medical and operation management personnel determine the patient's medical experience and the hospital's operation and management mode.
The location, investment background of each medical institution, the opening time as well as the background of medical treatment are different, which requires that the operation and management cannot be fixed. However, we should not blindly draw lessons from foreign operation and management experience. We should draw lessons from the future according to the actual situation of various regions and medical institutions. Quality and safety of medical services are still important preconditions for the sustainable development of high-end medical care.
Mrs. LIU Jilan, Vice President and CEO Greater China of HIMSS introduced Chinese Practice of HIMSS International Standard, shared rating standard of HIMSS Electronic Medical Record.
HIMSS review revolves around the electronic medical records system, which aims to promote the use of information technology to drive the optimization of medical processes, ensure the safety and quality of medical services and enhance the effectiveness of medical institutions.
HIMSS ratings have very strict evaluation criteria, according to the implementation of different functions, the electronic medical record application level is divided into 0-7 levels. The higher the level, the higher the information level, the higher the level of information is proportional to the patient satisfaction, service, quality and safety, doctor's sense of access and other indicators pursued by hospital managers. Level 7 represents the advanced electronic medical record environment, is a combination of digital hospital and intelligent hospital, covering the hospital information sharing, intelligent and efficient characteristics. LIU Jilan pointed out that so far, 12 hospitals in China have passed the inpatient Level 7 certification, 4 hospitals through the outpatient Level 7 certification.
The second day started by Dr. Hau LIU, Chief Medical Officer of Shanghai United Family Pudong Hospital. He introduced Improving Quality and Service through Provider/ Payor Collaboration.
In keeping with international standards and modern hospital management concepts, United Family Hospital provides patients with personalized, high-quality, patient-centric medical services. "ICARE" is the core values of United Family Hospital, representing the "Innovative", "Caring", "Accountable", "Respectful", "Excellent", encourage members to always do: continuous innovation, heart care, trustworthy, mutual respect, the pursuit of excellence. The high pricing of the United Family Hospital is based on the provision of high added value, while the high added value is reflected in the cost of human resources.
United Family Hospital 's continuous medical service system provides systematic medical and health services throughout the life cycle, from freshman to old age, to help clients achieve an overall improvement in their personal and family health. In the beginning, the hospital opened a direct checkout service with commercial insurance companies, in cooperation with a number of international insurance companies, can provide a comprehensive insurance direct payment service.
Mr. Anson YUAN, Vice President of Columbia China delivered the keynote speech "Informatization Boosts High-end Hospital Construction", shared the achievements and experiences of Colombia China in the construction of medical informationization.
Informatization is the cornerstone of hospital success in the future. Colombia informatization Construction is based on three basic principles, that is, the construction of a unified structure and system of the group, the adoption of the overall optimal scheme, and the implementation of a unified IT organization structure and management. Anson YUAN said Colombia's investment in informatization must not be the most, but it must be the largest input-output ratio.
On the other hand, Colombia does not know enough about the needs of patients, compared with other industries, hospitals have higher quality of customer data, but underutilization, how to use data to tap deep customer needs is the future direction of development. In addition, how to do well the marketing of international hospitals in the mobile internet era is also the focus of attention.
After the forum, the Conference group organized a visit to Shanghai United Family Pudong Hospital, which was unanimously praised by the guests.
In addition, UIB, Shanghai International Medical Center, Baijia International Group, American – Sino Medical Group, Amcare, PreferUS, Luye Medical Group, Huabei Medical Health Group, Yosemite Clinic, Care Alliance, Everjoy Health Group, Landseed International Medical Group, Taikang Xianlin Gulou Hospital, Shanghai Ruijin Hospital, Shanghai East International Medical Center, Shanghai Redleaf Women's & Children's Hospital, Oasis International Hospital, Suzhou Suha Hospital, Shanghai Meilanhu Obstetrics and Gynecology Hospital, Shanghai St. Michael Hospital, SPHIC, Shanghai Public Health Clinical Center, MYWO Center, Aier Eye Hospital, New Vision Eye Hospital, Rainbow Children's Clinic, Arrail, Fosun United Health, LVC Group…actively participated in the two-day summit. The two-day summit came to a successful conclusion in a lively atmosphere.
About Noppen
Noppen Group is a leading international company facilitating business across Asia, Europe, Africa and Latin America. Driven by the desire for excellence and supported by an unparalleled understanding of the Asian, European, African and Latin American markets, Noppen Group has delivered exceptional events, assisted new market entries and established government relations since 1998. Our top-level business connections paired with our close relations to the many levels of government have given Noppen an edge on the marketplace our competitors just cannot match. With offices in China, Belgium, India, Philippines and Colombia; Noppen Group offers reputable, reliable services and a large range of deliverables to help your company successfully meet its goals.