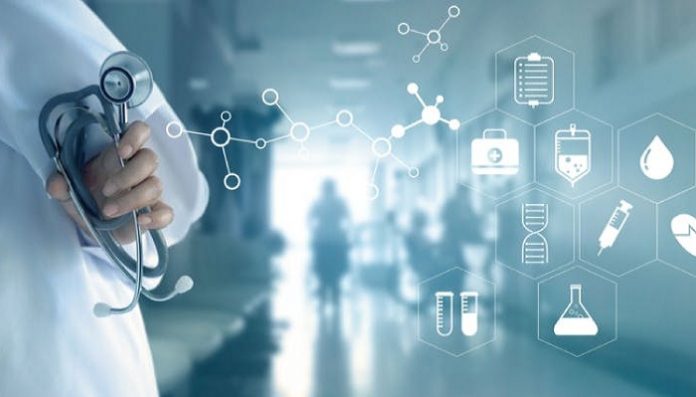 Future Healthcare 2019, the UK's largest exhibition and conference showcasing healthcare products and services to an audience of global buyers, has announced its continued partnership with the United Kingdom International Healthcare Management Association (UKIHMA).
Future Healthcare has emerged as an epicentre for VIP buyers from all over the world. Each year policy makers, practitioners, investors and suppliers gather in London at Olympia for cross border purchasing and deal making.
Future Healthcare 2019 will take place from 18-19 March 2019 at London Olympia.
Event Director, Dawn Barclay-Ross commented: "It is a great honour to be deepening our collaboration with UKIHMA and have their continued involvement with the event. This partnership provides us all with a key mechanism by which providers of products and services to the healthcare marketcan do business and collaborate with overseas markets."
UKIHMA, a strategic partner of Healthcare UK, a division of the Department of International Trade, facilitates effective collaboration between UK public and private sector healthcare organisations to deliver end to end solutions to international clients. They promote and grow the capability of UK suppliers to provide expertise and support the development and delivery of healthcare services internationally.
Paul Jobson, Managing Director of UKIHMA added: "UKIHMA enables our member companies to rapidly come together in response to international opportunities, and create successful partnerships to deliver world class healthcare services. The 2018 event was very good for us, and we are very much looking forward to participating again in 2019. It is a pleasure to once again be working with the Future Healthcare team".
Future Healthcare UK is expected to host in excess of 4,000 attendees from 65 countries. It is the only exhibition and conference in the UK to showcase products, services, and innovations in sustainable and affordable healthcare solutions across all vertical sectors, and on an international scale.
For further information regarding exhibiting, visiting and sponsorship opportunities at Future Healthcare 2018, please call +44 (0) 203 740 4666
Email: Event Director dawn@futurehealthcareuk.com or
visit www.futurehealthcareuk.com
About The Organiser
Pri-Med Global Exhibitions Ltd is an independent exhibition and conference organiser, based in London in the UK.
For further Information: To arrange interviews, source comments and quotes and to obtain high resolution images
please contact: The PR team at Future Healthcare 2018 on: pr@futurehealthcareuk.com
Tel: + 44 (0)203 740 4666. www.futurehealthcareuk.com