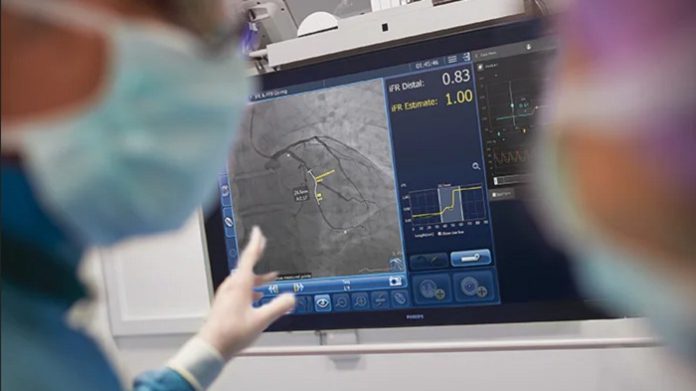 Jvion, a leader in clinical artificial intelligence (AI), launched its Behavioral Health Vulnerability Map to support the response to America's mental health crisis. To create the map, Jvion used its AI CORE™ to analyze public data on social determinants of health (SDOH) and determine the vulnerability of every US Census block group. Here, vulnerability refers to the likelihood that residents will experience adverse behavioral health events such as self-harm, suicide attempts or overdoses. The map also identifies the most influential social determinants in each region, enabling action to address the social and environmental conditions that contribute to mental illness.
The map was built using the same data and analytics that created Jvion's COVID Community Vulnerability Map, which was launched just days after the National Emergency declaration early in the pandemic. Now, Jvion is taking on the next national health crisis.
The COVID-19 pandemic devastated America's mental health, in a tragic example of the impact of SDOH. As millions struggled with unemployment, social isolation and the death of loved ones, recent CDC data showed 41.5% of Americans reported symptoms of anxiety or depression in 2020 — up from about 11% in 2019. At the same time, the National Council for Behavioral Health reported 68% of member organizations have been unable to meet demand for behavioral health treatment. As the nation invests in behavioral healthcare, Jvion's map can help prioritize resources for the most vulnerable communities.
"At a time when so many Americans are struggling with their mental health, we're proud to offer a tool that can help direct treatment resources to the communities that need it most," said Dr. John Showalter, MD, Jvion's chief product officer, who led the development of the map. "For too long, the healthcare industry has struggled to address social determinants of health, particularly in the context of behavioral health. Our hope is that by surfacing the social and environmental vulnerabilities of America's communities, we can better coordinate our response to the underlying conditions that impact the health and wellbeing of people everywhere."
It's estimated that up to 80% of health outcomes are attributable to SDOH factors. Yet SDOH risk scores have largely failed to prompt meaningful action, as they provide little context on the specific factors driving risk or what can be done about them. However, Jvion has deep experience leveraging SDOH data to predict healthcare outcomes: A study published in the American Journal of Managed Care found that Jvion's AI could accurately predict healthcare utilization using public data on social determinants alone.
"In the wake of Mental Health Awareness Month, it's time we treat mental illness as the public health threat that it is," said Lizzy Feliciano, Jvion's chief marketing officer. "In February, I lost my own brother to years of alcohol abuse, which he used to self-medicate his manic depression and anxiety. It is my hope that this map will enable healthcare organizations and community programs to more effectively deploy resources to prevent tragedies like the one my family experienced in the future."
The Behavioral Health Vulnerability Map builds on the success of Jvion's COVID Community Vulnerability and Vaccine Prioritization Map, which was launched last year to identify the most vulnerable communities to severe COVID-19 outcomes and the social determinants driving their risk. The COVID Map has been viewed over two million times, including by members of the White House Task Force, FEMA, every military branch and state and local governments, and has guided public health outreach, resource allocation and mobile testing deployment. This year, Fast Company recognized Jvion's COVID Map with an honorable mention in its 2021 World Changing Ideas awards.
About Jvion
Jvion, a leader in clinical artificial intelligence, enables providers, payers and other healthcare entities to identify and prevent avoidable patient harm, utilization and costs. An industry first, the Jvion CORE™ goes beyond predictive analytics and machine learning to identify patients on a trajectory to becoming high-risk. Jvion then determines the interventions that will more effectively reduce risk and enable clinical and operational action. The CORE accelerates time to value by leveraging established patient-level intelligence to drive engagement across healthcare organizations, populations, and individuals. To date, the Jvion CORE has been deployed across hundreds of clients and resulted in millions saved.