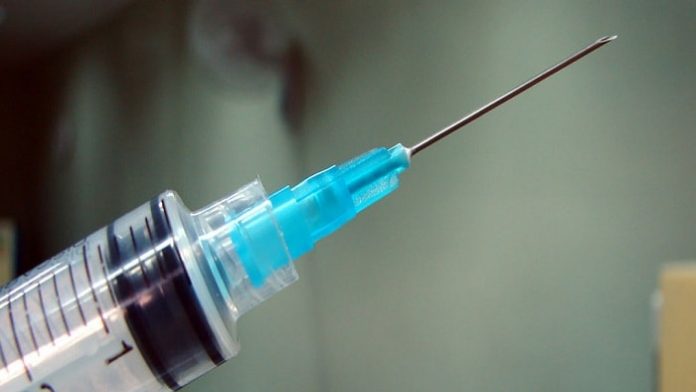 Joint pain is the most common disorder affecting the population over 60 years of age. Over 50 million people in the U.S. currently suffer from arthritis, according to the Arthritis Foundation. If patients continue to experience joint pain, discomfort, or swelling in the joints for a period of time, physicians recommend injections to suppress the pain or surgery.

A variety of joint injections is available to alleviate the pain associated with conditions such as arthritis or joint injury. Generally, a joint pain injection is recommended by physicians for those who do not respond to alternative treatments such as oral medications (anti-inflammatory) or physical therapy. Physicians who administer joint injections include physiatrists (PM&R), anesthesiologists, radiologists, neurologists, and surgeons.
Rise in prevalence of osteoarthritis among the population, green signal by regulatory authorities for the launch of novel injectable therapies for joint pain, and preference of physicians for injection therapy before recommending surgical procedures are few of the factors expected to drive the global joint pain injection market in the coming years.
The corticosteroid segment accounted for a major portion of revenue in 2017, owing to the high efficacy and potency of corticosteroid injections and their significant duration of action, which is a few years. However, due to side effects associated with the use of corticosteroids for joint pain, such as temporary weight gain and water retention in the body, physicians have started preferring hyaluronic acid. This is expected to propel the hyaluronic acid segment during the forecast period
Arthritis was a key segment in terms of revenue in 2017 and is anticipated to continue to lead throughout the forecast period. In terms of function, the joint pain injection market can be divided into diagnostic and pain relief. The pain relief segment is expected to lead the market during the forecast period due to rise in demand for injections providing long-term pain relief, especially for the knee joints.
Strategic presence of prominent manufacturers in the U.S. and Canada and U.S. FDA approval of novel injectable therapies for joint pain were the key factors for the dominance of North America in 2017. Europe was a prominent region of the market in 2017. However, the market in Asia Pacific is projected to expand at a rapid pace in the coming years. This is due to an increase in geriatric population in China and Japan, rise in government participation in the prevention and control of arthritis, and improved distribution of joint pain injection in hospital and retail pharmacies in Asia Pacific.
Know More About the Research Report:
https://www.transparencymarketresearch.com/joint-pain-injection-market.html