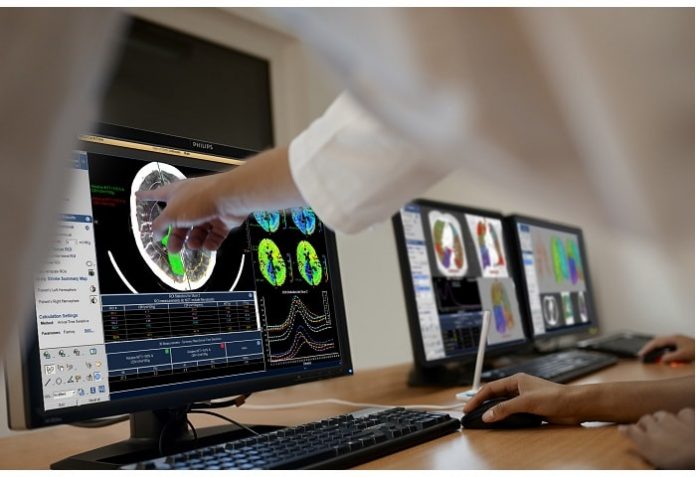 Royal Philips a global leader in health technology, and Digital China Health, the largest provider of cloud-based healthcare services in China, announced the introduction of SHINEFLY – a tele-radiology application and services platform co-created by the two companies to meet the demands of China's rapidly expanding healthcare system.
Radiology, a medical specialty focusing on medical imaging, is at the center of a vast number of healthcare decisions. Medical imaging combined with advanced informatics drives timely detection, accurate diagnosis, and effective treatment of disease at its earliest stages. However, the imaging procedure volume in China is growing more rapidly than the number of radiologists.
Moreover, many of the country's primary (township) and secondary (county/district) hospitals do not have the necessary financial resources or access to qualified staff to offer adequate radiology services. One of the top priorities in China's healthcare reform is to optimize the allocation of quality medical resources through a newly-designed healthcare system, in which large and smaller hospitals share resources and expertise to provide quality care at lower cost across the system.
With SHINEFLY, Philips and Digital Health China offer a scalable, customizable cloud-based image management solution for remotely storing, retrieving, viewing and analyzing medical images. SHINEFLY will include advanced clinical applications for cardiology, neurology and oncology. These will be deployed as cloud-based tele-radiology services and will pioneer pay-per-use arrangements to reduce costs for healthcare institutions. SHINEFLY allows radiological images and associated patient information to be remotely viewed, analyzed and reported on by clinical experts anywhere in the country, so that patients can receive optimum treatment via their local hospital, wherever they are.
"Philips is committed to integrating and co-creating solutions that reflect local health market needs to deliver better healthcare experiences for doctors and patients at lower cost," said Andy Ho, CEO Philips Greater China. "SHINEFLY, co-created with Digital China Health, is one of the fruits of this strategy in China. This highly innovative cloud-based solution will support clinicians with definitive diagnoses and facilitates the delivery of consistently high quality of care."
"As a key player in China's national big-data strategy, Digital China Health's strategic mission is to advance the development of health information technology and the application of the Cloud in healthcare," said Shi Wenzhao, CEO of Digital China Health. "The partnership between Digital China Health and Philips is intended to connect foreign and domestic professional health technology organizations and leading companies, with the aim of identifying a healthcare delivery model that suits China and drives the development of AI-driven precision medicine in the country."
SHINEFLY can be customized to suit several different radiological service models. For example, it can be used in tiered hospital alliances to make medical images and clinical applications available at all levels; used by national medical centers to provide disease-specific radiology services; or used to create commercial on-demand doctors' group services that individual hospitals can subscribe to. Such Initiatives are regarded as important elements in expanding China's healthcare system to meet the needs of its population.