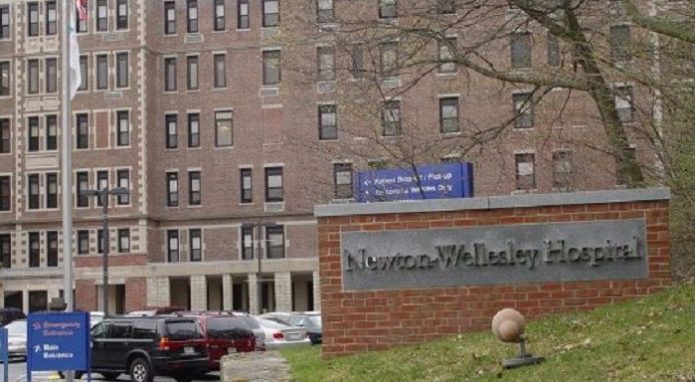 Newton-Wellesley Hospital (Newton, Mass.) purchased the newest generation of room-based digital radiology systems from Carestream Health for its main radiology department and new offsite specialty practice center.
CARESTREAM DRX-Evolution Plus systems (video) offer automated positioning, advanced features, ease of use and excellent image quality.
CARESTREAM DRX-Evolution Plus"These new imaging systems deliver exceptional productivity and provide extremely high-quality images that are required for orthopaedic and neurology imaging," said Laura Chapman, Operations Manager for Radiology, Newton-Wellesley Hospital. "The system's design equips us to perform standing/weight-bearing images and complex cross-table exams that our specialists require for diagnostic and treatment decisions."
A DRX-Evolution Plus system in the hospital's radiology department serves spine and joint surgeons, pediatric specialists and other physicians who request long-length, scoliosis and other exams to help with diagnosis and treatment for advanced spine and extremity procedures as well as other orthopaedic conditions. Carestream's auto-stitching software can join up to five images to produce long-length images.
This room is equipped with two CARESTREAM DRX Plus 4343C cesium iodide detectors that deliver enhanced image quality and a larger field of view, which is ideal for orthopaedic exams.
Ms. Chapman adds that the system's autotracking feature moves the X-ray tube into position to help reduce fatigue and repetitive stress injuries for technologists. "This imaging system also supports a manual process so our technologists can perform recumbent scoliosis exams which have been requested by specialists. This gives us the best of both worlds," Ms. Chapman explains.
The DRX-Evolution Plus system in the specialty practice center is used for general and specialty exams. "Having Carestream systems at both locations allows us to easily move technologists back and forth between these sites," she adds.
The hospital also has two CARESTREAM DRX-Revolution X-ray systems for portable imaging and two additional radiology rooms with Carestream imaging systems. The ability to use any Carestream DRX detector with any DRX system is an added advantage, according to Ms. Chapman.