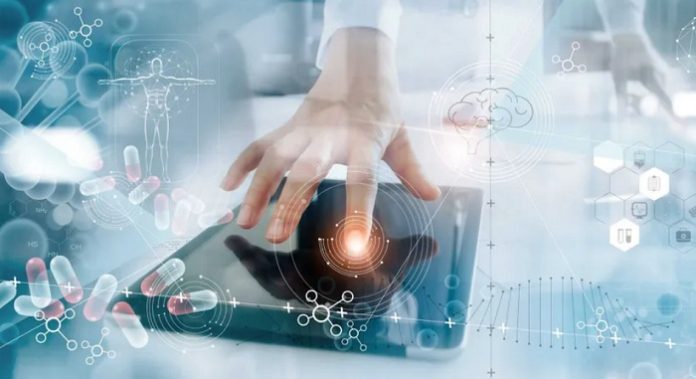 Roche is investing millions into Israeli health tech startups to accelerate the development of diagnostic technologies. This marks the first time the Swiss company takes part in a venture of this scale.
The pharmaceutical giant has entered into a partnership agreement with aMoon, an Israeli venture capital company focused on health technology and science. The "StarFinder Lab" collaboration is aiming to help young startups develop innovative diagnostic tools to tackle global health care challenges. These will be focused on AI-powered solutions, machine learning models and other disruptive digital healthcare apps.
The venture will be based at aMoon's headquarters in Ra'anana, just north of Tel Aviv. Here participants in the programme will benefit from a physical office space.
The partnership will run for three years, with three different startups selected each year. As well as funding and mentorship they will be able to collaborate with leading stakeholders in the sector. They will also gain access to in-depth market data.
Israel's digital health sector is booming at the moment. Between 2014 and 2018 the number of digital health companies increased from 327 to 534. Several Israeli startups have begun making inroads abroad.
The award-winning Aidoc uses artificial intelligence to analyse medical scans. This technology is already in use by radiologists across the US.
Venture capital funding in digital healthcare has increased year-on-year. There has been a significant rise in the number of venture capital firms dedicated to this field in Israel. Around 85 per cent of this investment has been directed at startups deploying machine learning and artificial intelligence in some form. This level of funding clearly shows the direction Israeli healthcare tech is taking.
The healthcare challenges created by COVID-19 pandemic have helped propel investment into innovative healthcare solutions. Roy Wiesner, managing director of aMoon, has stated that this is set to increase further in the coming months.
aMoon was co-founded by Marius Nacht, the billionaire who co-founded firewall pioneer CheckPoint Software Technologies. aMoon's other co-founder Dr Yair Schindel was previously CEO of the State of Israel's National Digital Bureau. As well as digital technologies, their funding initiatives invest in bio, pharma and medical device companies.
In the past aMoon has helped fund Theranica, manufacturers of wearable tech as a form of treatment for migraines. They also recently partnered with Nectin Therapeutics, developers of treatments for the immune system to fight cancers.
The Diagnostics division of Roche has recently formed several partnerships with healthcare companies that focus on AI and data analytics. In 2018 Roche acquired Foundation Medicine to drive advances in genomic profiling and next generation sequencing. More recently they partnered with GNS Healthcare to harness machine learning for the benefit of improving cancer care.