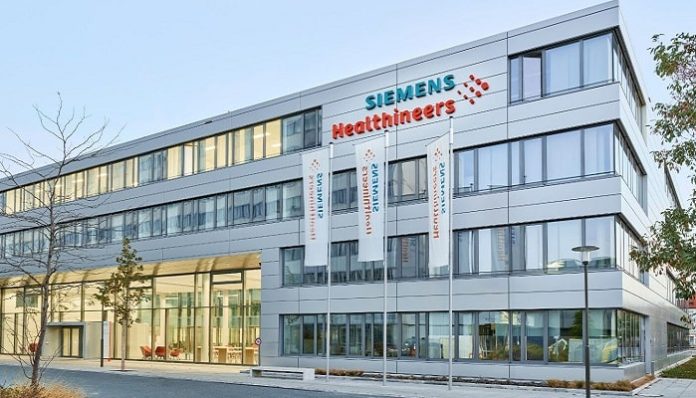 Siemens Healthineers and Sysmex Corporation announced the renewal of the companies' long-standing global supply, distributorship, sales and service agreement for a broad portfolio of hemostasis products including a multi-year extension. Additionally, the companies' agreement includes the future distribution of Sysmex's CN-Series automated blood coagulation analyzers, the CN-3000 and CN-6000, by Siemens Healthineers bringing the next generation of fully-automated solutions for mid- and high-volume coagulation testing to laboratories.1 The companies plan for Siemens Healthineers to start commercialization of the Sysmex CN Systems in various countries later this year.
A broad menu of both routine and specialty coagulation assays from Siemens Healthineers can be performed on these newest additions to the Sysmex family portfolio of hemostasis analyzers, which offer laboratories a compact and comprehensive hemostasis testing solution. The Sysmex CN Systems are designed to integrate with Atellica® Data Manager and Aptio® Automation to further streamline hands-free workflow and to automate sample processing, including sample preparation as well as storage, refrigeration and retrieval, if needed.
"Siemens Healthineers and Sysmex have built a solid hemostasis partnership for more than 25 years since initially signing the global alliance agreement in 1995," said Deepak Nath, PhD, President of Laboratory Diagnostics for Siemens Healthineers. "Together we are able to deliver both quality and comprehensive hemostasis testing solutions to laboratories of all sizes across the world."
Siemens Healthineers and Sysmex provide hemostasis products used to test for blood clotting disorders, preoperative bleeding risk management, and the monitoring of patients on anticoagulant therapy medications.
Siemens Healthineers AG (listed in Frankfurt, Germany: SHL) is shaping the future of Healthcare. As a leading medical technology company headquartered in Erlangen, Germany, Siemens Healthineers enables healthcare providers worldwide through its regional companies to increase value by empowering them on their journey towards expanding precision medicine, transforming care delivery, improving the patient experience, and digitalizing healthcare. Siemens Healthineers is continuously developing its product and service portfolio, with AI-supported applications and digital offerings that play an increasingly important role in the next generation of medical technology. These new applications will enhance the company's foundation in in-vitro diagnostics, image-guided therapy, and in-vivo diagnostics. Siemens Healthineers also provides a range of services and solutions to enhance healthcare providers' ability to provide high-quality, efficient care to patients. In fiscal 2020, which ended on September 30, 2020, Siemens Healthineers, which has approximately 54,000 employees worldwide, generated revenue of €14.5 billion and adjusted EBIT of €2.2 billion.