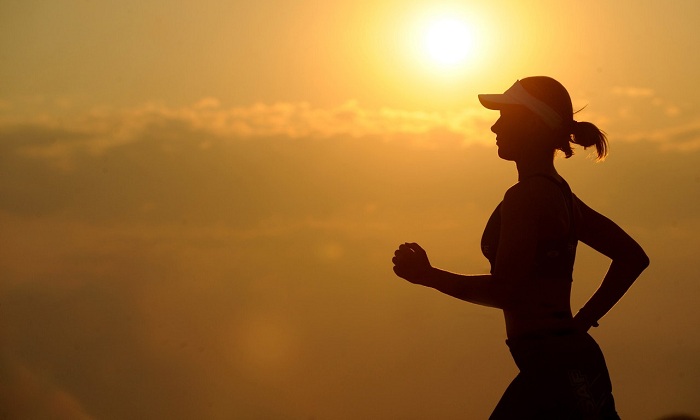 The Johns Hopkins Medicine site reveals that roughly 1 in 4 Americans aged above 18 suffers from a diagnosable mental disorder every year.Moreover, the American Institute of Stress outlines that 73% of Americans regularly experience psychological symptoms due to stress.
What's more, the same source unveils that 77% of the folks experience stress-induced physical symptoms frequently. These findings show that stress and other mental health concerns impact our lives poorly. Taking preventative steps, therefore, is a necessity. One such step is to seek help from mindfulness and mental health apps.
These apps helpus to manage stress and be more mindful. Simply put, such applications can help one regulate his mental well-being. So, without further ado, let's walk you through apps that provide mental health and mindfulness support:
Aura
Planned by meditation therapists and teachers, Aura is an app that helps you to relax and become more mindful. It can also assist with stress and anxiety relief. The app is designed as a simple but technologically advanced platform, available on both Apple and Google Play stores.
With the app, you can listen to sounds of nature, maintain a gratitude journal and track your mood all through the day. The app is a perfect fit in the routine of busy bees who find it challenging to set some time for meditation. It emphasizes on 3-minute AI-personalized meditations.
Insight Timer
Insight Timer is another mindfulness app which is also available on the App store as well as on Google Play. It strives to establish a community of mindfulness meditators so that you can meditate in the company of others.
In fact, the community set up by the app has attracted over 5 million meditators from around the globe. You can also learn how many meditators are practicing mindfulness with you. By adding your location, you can locate meditators in your vicinity and catch what they're listening to.
What's more, the app provides a treasure trove of content. It comprises of 13,000 guided meditations from more than 2,600 teachers on topics such as relationships, stress, creativity, and so on. Recently, Insight Timer has launched Insight Courses that offer 10-15 minutes of daily audio files along with group discussions.
Breathe2Relax
Breathe2Relax is a stress management app that employs diaphragmatic breathing for helping users to manage stress. Undeniably, unattended stress grows to chip in physical and psychological symptoms. However, ample research identifies deep breathing as one of the best ways to reduce stress by helping you to relax.
Hence, this app assists in tapping into teaching breathing exercises and techniques. It offers both visual and audio assistance to help with stress relief and management. It is available to both iOS and Android users.
Braintest
This is another prominent name among apps that help maintain cognitive wellbeing. Braintest is a work of experts that helps users monitor their cognition and learning. Typically, as a person climbs the age ladder, his mental health deteriorates. This is known as mild cognitive impairment (MCI).
Approximately 15-20% of individuals develop MCI. Therefore, tracking learning and cognition is extremely important. Moreover, several MCI patients can go on to develop dementia. Estimates say that 8 in 10 individuals with amnestic MCI develop Alzheimer's disease.
Braintest helps you track your brain's performance. The braintest reviews give an overview of how your brain is performing. The results are presented in a video format where a certified physician tells your score.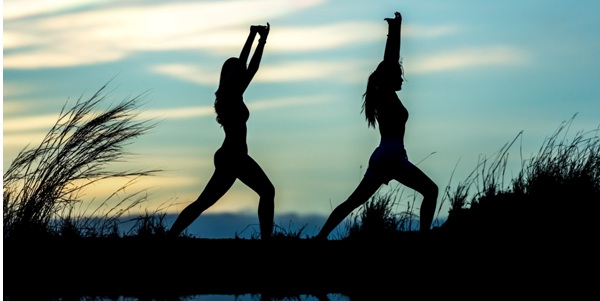 Calm
Termed as the "happiest app in the world" by the Center for Humane Technology, Calm is another mindfulness and mental health app that deserves your attention. Over 200,000 5-star reviews from users prove that the app is great for beating stress and encouraging a good night's sleep.
The National Sleep Foundation highlights that stress-induced insomnia can be fought by alleviating stress. This is exactly what this app aims to achieve – better sleep and lower stress levels.
Calm offers breathing programs, masterclasses, and guided meditations for relieving stress. You can schedule relaxation programs for as long as you want, say 3, 5, 10 minutes and so on. The application is available for downloads on both the app stores.
Buddhify
Buddhify has been called as the "meditation app to ease anxiety." Like the other apps on this list, this one is also available on both the Apple store and Google play store. It is different from the rest of the app as it manages meditation sessions in themes depending on where you are during the day.
This personalization makes mediation feasible. For example, you can exercise meditation practices that are best when you are commuting or are at home, or sick and more. For each situation, a user can select 3-6 exercises that change as per the duration requirements. Additional features like the solo meditation timer are also available.
Talkspace
Talkspace is available for users of Android as well as iOS. With a user base of over one million people, Talkspace is dedicated to providing online therapy and counseling for people with mental health concerns. The application pairs you with one of their 3000+licensed therapists.
You can talk to them round the clock,and they can provide the support needed for boosting your mental health. The therapy sessions that are offered cater to the needs of everybody individually. This also includes therapy for couples and teens.
What's more, the therapists are trained to identify critical situations that require in-person therapy. Therefore, they can recommend that you take a step toward counseling if your psychological well-being needs it.
Final thoughts
Summing up, all the apps listed above are applauded for their role in improving mental health and encouraging users to be more mindful. Research indicates that the use of health and fitness apps has jumped up by 330% in the past three years. Therefore, it makes sense that you seek assistance from mental health apps, to enhance your cognitive wellbeing.