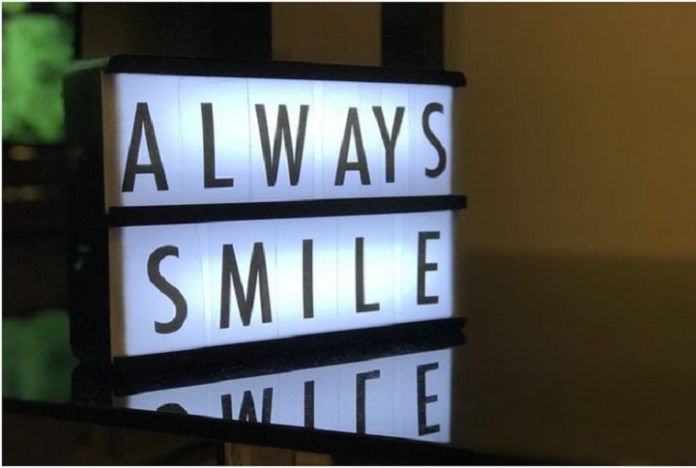 The benefits of straightening your teeth reach far beyond the cosmetic.
Straighter teeth are healthier because they're easier to clean. You are less susceptible to dental decay and gum disease with straightened teeth. The procedure often corrects painful jaw misalignments and minor speech impediments. Most importantly, people who have stopped smiling, pursuing their career goals, or interacting with people altogether have the confidence to do all these things again, and it is life-changing for them. The list of benefits goes on and on.
There are a lot of options out there to address misalignment problems. If you do your
research, you'll see for yourself that, when it comes to aligners, Candid aligners are the best
solution. If this is something you're considering, it is important to choose the type of
straightener and program that is best for your particular issue. Unless the condition is severe
and braces are needed, a clear aligner system is definitely the way to go. Once you have done your research, simply find a clinic like this reputable dentist in charlotte nc to get your teeth straightened. The following list features a few of the key advantages of choosing aligners over conventional braces.
1. You will still be working with and seen by an orthodontist

This is something unique to Candid. Other alignment providers usually have both dentist and orthodontists, and it could be one or the other making your starter kit and meeting with you. With Candid, you are guaranteed to work with an orthodontist. Not only that, but Candid requires their orthodontists to maintain current licensing, have a minimum of 20 years experience, and a minimum of two years of postdoctoral training.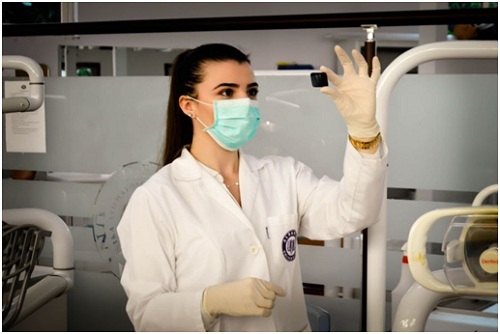 2. They are practically invisible
Yes, traditional metal braces have enjoyed a comeback in recent years, but the vast majority of clients still opt for the invisible liners if given the option. It's admittedly a bit of a gray area, and there are strong opinions on either side, but it's hard to discount the fact that appearances are important to some people. Metal braces can make some people self-conscious in a negative way, affecting their ability to interact with others, and additionally affecting their confidence. If the clear aligners can alleviate that, then it's a no-brainer.
3. You can take them off
For many users, this is the most important feature. Traditional braces can be, and often are, quite painful. In some instances, you can even injure the inside of your mouth. Sometimes they feel glued on so tight it triggers an almost claustrophobic reaction. The relief of freeing your teeth and not having a mouth full of gear is priceless.
4. There are no office visits
The entire process is done electronically via the wonderful world of tele-orthodontics. Needed visits and visual inspections are conducted online via video. You receive the supplies to take impressions at home. When you send them back, a dentist or orthodontist makes your custom kit and designs a plan for you. Everything is shipped back, and you check in online every 90 days. It literally could be no easier.
5. You won't have to live in constant fear of food stuck in your braces
Because you can take them out, you can eat whatever you want. Not only is food stuck in the braces impossible, but you also don't have to avoid foods that would otherwise be too chewy, crunchy, or sticky. The ability to remove aligners at mealtimes drastically reduces wear and tear that metal braces have to undergo on a daily basis. So all you broccoli and popcorn lovers can indulge to your heart's content.
6. You will feel amazing
While not the most crucial factor, there is definitely a cosmetic benefit. And while you'll enjoy that, you're also going to love how you feel emotionally and mentally. Any feelings of doubt or insecurity that chipped away at your self-confidence will be long gone. You will never have to stifle a smile ever again.
7. You'll get to pay it forward
This is not true of every provider, and in fact, may not be true of many. When you purchase your alignment system through Candid, you are partnering with them to support Smile Train, a global mission to provide treatment to children with cleft lip and cleft palate, 100% free of charge. If that's not something to smile about, I don't know what is.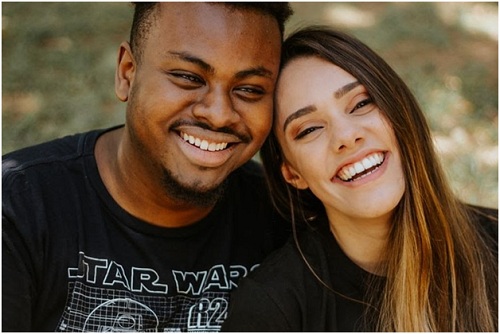 How About Some Savings?
The advantages of aligners over braces don't stop at 7. There are so many more, and honorable mention should be given to two more obvious upsides: the pain factor, and the time factor, both of which are substantially reduced. If you are as of yet undecided or locked into conventional braces for one reason or another, don't worry; there may be good news for you.
There's a technology that can cut the treatment time of braces in half, which is great for preventative health care. You can also take a look at the official site for the American Association of Orthodontists. The AAO is the world's oldest and largest dental specialty organization. See what the industry experts have to say specifically about the comparison of aligners to braces.