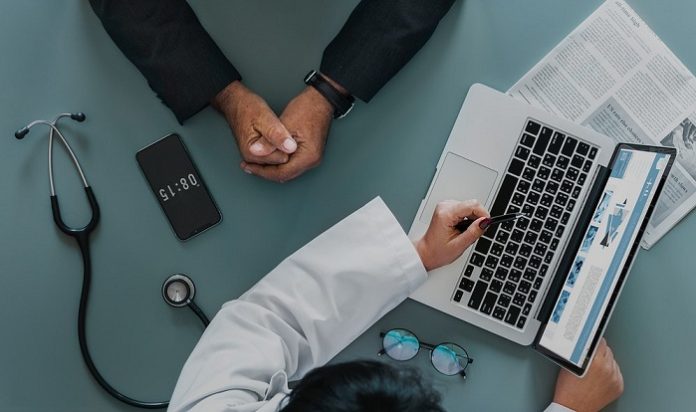 Implementing accurate data management systems is imperative to ensure the efficient storage and transfer of patient information. Data management best practices also improve the confidentiality, reliability and comprehensiveness of this information.

To reap the benefits of exceptional data governance, hospitals and medical facilities must work together to better manage, organize, protect and transfer information between patients and providers. Here are a few key ways medical institutions can best practice hospital data management.
1. Use Technology
Effective use of technology is essential to proper data management. With tools such as electronic health records, health care customer relationship management and revenue cycle management, the health sector can organize and manage the influx and distribution of information.
More than 90% of U.S. hospitals are implementing EHRs, since they're often the most accessible. This widespread adoption fosters the creation of more unified data management systems. However, health providers still generate at least 50% of patient records outside EHRs.
Facilities collect patient information from a variety of sources, including paper forms, data imaging, transcriptions, nurse notes and remote monitoring systems. To unlock the full value and potential of this flood of information, they must first transfer it into a widely used system like an EHR. Thus, providers must both collect and sort through data and organize it within this widely used system to apply the findings.
2. Standardize Data
Among the challenges for the broad adoption of EHR is ensuring consistent electronic data that providers can share between systems.
Because data sets come from a variety of machines, health organizations and locations across the country, various clinical data domains may represent them differently. As a result, physicians are more likely to misinterpret medical data and make errors in patient care. Therefore, standards for capturing, defining and transmitting data are vital to interoperability.
Over the years, dedicated standards development organizations, government agencies and other specialists have developed a host of data standards for health care. While this is a step in the right direction, it also presents competing and redundant measures that don't promote consistent or comprehensive data.
Health information management teams continue to work to reconcile these standards. But, in the meantime, hospitals can focus on achieving standardized data within their facilities by implementing a single shared data management system.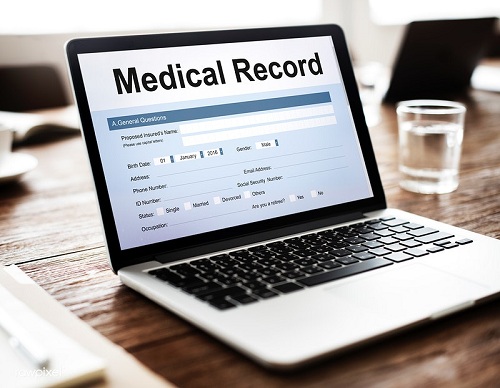 3. Enable Seamless Information Exchange 
As technical data stewards and health information management teams continue to standardize data input, health information exchange professionals work to streamline information transfer. Although HIEs currently operate in an app-centric format, they're beginning to transition to a more patient-centric view. This shift will facilitate the seamless exchange of clinical information to stakeholders, health providers and patients.
For instance, more than 90% of patient-generated data comes from medical imaging. However, these images are challenging to share electronically because they're often spread across different department systems. HIEs, therefore, must connect imaging content across the care continuum. One way to accomplish this is by implementing vendor-neutral archives, which provide interoperability among departments and allow harmonious data and imaging exchange.
4. Form a Comprehensive View 
By creating more standardized data and facilitating its exchange, medical institutions improve the information's reliability, thus forming a comprehensive 360-degree view of both providers and patients. This complete picture helps organizations understand where providers practice and what patients they see.
Therefore, it's essential to link information from various profiles — including name, address and Medicare and Medicaid number — to the same provider. This practice ensures no one overlooks pieces of information and data is consistent between profiles.
Still, many health plans find more than half the patients' contact information is out of date. Since the same patient may have inaccurate or old details stored in their name at numerous health care institutions, a consolidated format linking back to them is crucial.
For example, if a physician overlooks a vital piece of information, like an allergy, this could result in medical malpractice and adverse reactions in the patient. Thus, it's best to prompt patients to provide updated data whenever possible.
5. Protect Sensitive Data  
Since systems store this medical information electronically, it's susceptible to security breaches. Data breaches compromise sensitive data and can be very costly for providers.
In 2011 and 2012, 94% of health care organizations suffered at least one data breach, and 45% experienced more than five breaches in the same span. Therefore, hospitals and medical facilities must be more diligent in protecting electronic data and management systems.
By following regulations such as those established by the Health Insurance Portability and Accountability Act, health care providers can safeguard the security and privacy of protected health information.
Appropriate data management practices include setting policies to ensure this protection, such as a mobile device policy, which governs what data users can store on apps and mobile gadgets. Organizations should also secure wireless networks, encrypt portable devices and educate staff members on what constitutes a HIPAA violation.
The Final Goal 
There are many benefits to proper health care data management practices. From creating a more streamlined information exchange to enhancing patient service and security, data management supports both providers and patients.
Of course, the final goal of any health data management system is to ensure the quality and interoperability of information. In turn, this data can provide critical insights, allowing medical professionals to take action. And, in doing so, they keep patients engaged, satisfied and healthy.