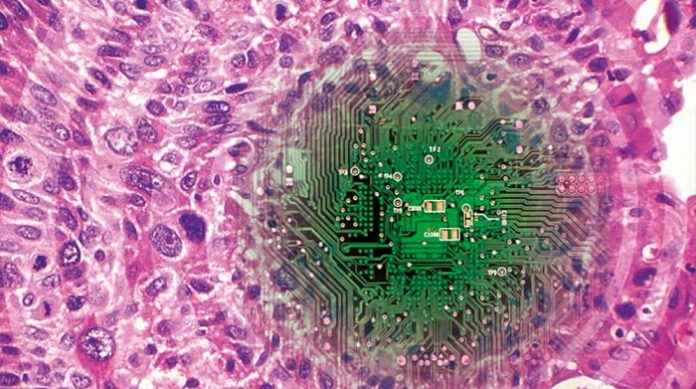 A digital pathology system is an active, image-based setting, that enables the processes of procurement, management, and interpretation of pathological information that has been generated from a digitized glass slide or any other device. It is used in the fields of intraoperative diagnosis, manual & semiquantitative review of immunohistochemistry (IHC), medical students& resident training, primary diagnosis, diagnostic consultation, clinical research, and other diagnostic decision support.
According to the research report published by Research Cosmos, The Global Digital Pathology Market was valued at USD 390.7 million in 2016 and is expected to grow at a compound annual growth rate (CAGR) of approximately 16.6%to reach a value of USD 1.3 Billion by the end of 2024.
The growth of the digital pathology market has been owed to the rise in technology and its application across industries like healthcare. It has made consultation of high-risk diseases easier by automating the entire process, thus reducing lag time that can spell danger for patients. Chronic diseases like cancer has made this market pick on digital pathology as a mode to better the system of medication by quickening the entire process of detection and confirmation of the type and stage of tumour.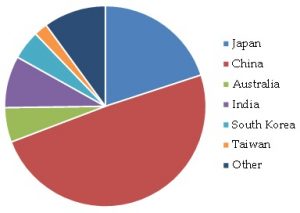 This automatically gives the patient a better chance of survival. This further means, that the geriatric population that is highly susceptible to various chronic diseases is a major booster of this market. Because the process is extremely accurate and is less dependent on human error, the diagnosis has lesser chances of being wrong, wherein a wrong diagnosis is a major issue.
Growing population and sedentary lifestyles coupled with stronger virus attacks on the body and major increase in the rise of diseases can be expected to bring about higher incidences of chronic issues that will boost the market growth substantially in the following years. Rising demand for image analysis which helps in the molecular, functional, and genetic characterization of various forms of tumours has helped the market pick pace in the field of research and development of medication for the cure. It also plays a major role in the cardiovascular market that uses advanced visualization to make a diagnosis. All of its umpteen benefits coupled with its very high-quality delivery of results have inherently pushed forth the market.
The process is quick, where the live cells under investigation do not need to be transported which cut down major costs for healthcare facilities in the long run. Because the samples are fresher, the diagnosis is better and more accurate. However, the investigation needs a strong expert hand and unskilled professionals often cannot reap the full benefits of the system.
The equipment also is usually more expensive and maybe difficult to read and learn about and may need detailed training to be provided so as to avoid unnecessary wrong results. Lack of reimbursement policies in many countries prevent patients from undergoing these tests that may further impede the market growth. This is often a major issue in developing regions.
It is further expected that in the future this market holds a major attraction to the likes of fields of education, tissue-based research and drug development. Drug development especially is the latest trend using this advancement in technology. This enables newer drugs to reach the commoners faster,reducing the time lag that may result in untimely deaths due to chronic diseases.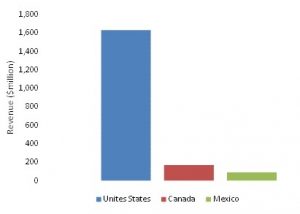 Another major trend that is catching on in collaboration with digital pathology is the upload of data via cloud technology that allows access anytime anywhere by authorized personnel. However, this is still a sensitive area of application owing to medical security concerns.
The market for digital pathology has been segmented based on its end user industry. Primarily this can be divided into drug discovery and development, academic research, and diagnosis. Biomarker profiling and tumour morphological study have been massive markets of research and therefore the academic research segment is expected to grow the fastest in the coming years. The market of digital pathology includes aspects like whole slide imaging, image analysis informatics, information management system storage & communication, digital IVD devices, and others (tele pathology).
Among these, the image analysis informatics is expected to grow lucratively owing to efficacy, effectiveness and reliability in detecting a number of tumours and the cardiovascular damages. The digital IVD devices are also growing substantially, owing to their benefit in the identification of a multitude of disease-causing agents in ailments such as cancer, cardiac diseases, immune system disorders, nephrological diseases, and gastrointestinal diseases. The market can also be further segmented into automated haematology analysers & blood cell counters, chromosome analysers, FISH enumeration systems, urine sediment analysers, immunohistochemistry image analysis applications, digital cytopathology, digital PCR, signet cell detection and digital holographic microscopy.
Geographically the market can be broadly divided into the regions of North America, Europe, Asia-Pacific, Latin America, and Middle East and Africa. North America, owing to its huge advancement in technology and higher adoption rate, dominating the global digital pathology market segment in terms of share and revenue. Also, the market has a number of key players that bring about latest technology at a faster rate via clinical trials that are often hushed in other regions.
A well-established healthcare system and a decent reimbursement plan in place has made North America, especially the nations like the US and Canada, a strong market for the digital pathology system. Other developed nations like the UK, Germany, etc., have also exhibited a higher awareness factor of the digital pathology system which has brought about a boost in these markets in the recent times.
Asia Pacific, owing to its growing geriatric population, rise in incidence of chronic diseases, rise in disposable income and government attention to better healthcare has brought about the major changes in the healthcare department by adopting newer advancements in technology. Rising population in the developing regions like India and China have also helped the market to grow substantially. Some of the key players in the global market include F. Hoffmann-La Roche Ltd, GE Healthcare, Mikroscan Technologies, Inc., Koninklijke Philips N.V., Sectra AB, and Inspirata.