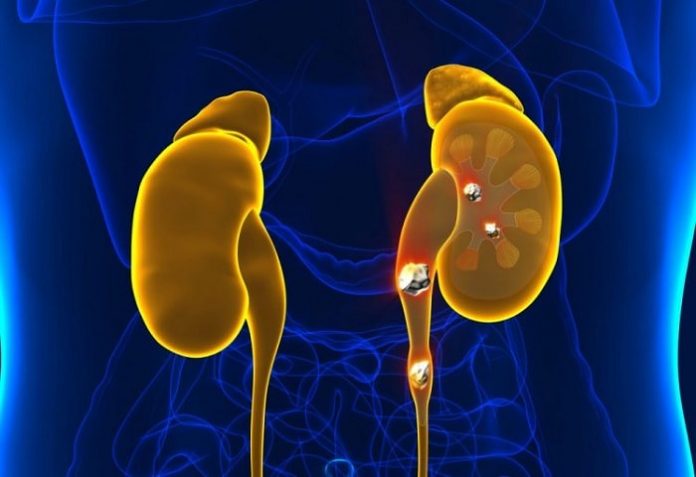 Obese patients are more likely to have kidney stones, but not all facilities are prepared to treat them safely, effectively and efficiently.

In a recent meta-analysis, relative risk for kidney stones increased 21% for each 5-unit increase in body mass index and 16% for each 10 cm increase in waist circumference.1 Put simply, obesity increases the risk of getting kidney stones, and that risk increases as weight increases. Those of us who treat kidney stones see the evidence every day, yet when our patients are significantly obese, we have fewer treatment options to meet their unique needs.
In recent months, I have seen three patients with kidney stones who weighed over 500 pounds. Other urologists refused to treat these patients because the doctors lacked the proper tools or facilities, or they simply felt uncomfortable performing treatment. They referred the patients to me because I specialize in complex stone surgery, and I was able to treat them at my facility using new holmium laser technology. Today the patients are stone-free.
To prepare your facility to treat any obese patients for kidney stones, it's important to understand the full range of challenges these patients face. With those challenges in mind, you need access to a treatment modality that is safe, effective, and efficient for all patients, regardless of weight status.
What Makes Treatment Complex for These Patients?
When we treat kidney stones in very obese patients, we face unique challenges stemming from the patients' complex health status, as well as from their size. Very obese patients typically have more than one comorbidity, such as heart disease, hypertension, diabetes, and difficulty breathing. All of these problems add risk and complexity to using anesthesia, particularly for procedures of long duration.
Obese patients' size is a challenge in itself. Some facilities do not have an OR table that accommodates very large patients. It also can be difficult to position these patients for surgical access.
Shock wave lithotripsy is not as effective for obese patients because the shock wave is absorbed before reaching the kidney. Historically, percutaneous nephrostolithotomy has been the only effective treatment, but it is extremely difficult to perform and may require multiple sessions. Positioning patients for access through the back is a challenge, as is performing the procedure through the thick abdominal wall and fat pad. The procedure can take many hours, making anesthesia riskier. It is also costly in terms of OR time, staff time, and specialized equipment.
How Can You Prepare to Treat Everyone, Regardless of Weight?
To treat obese patients, clearly a facility needs to be able to physically accommodate them with a larger operating table. Surgeons also need to offer treatment options beyond shock wave lithotripsy and percutaneous nephrostolithotomy.
For all my patients, including those who are obese, I use a high-powered holmium laser technology (Lumenis MOSES Pulse 120H), accessing the kidneys through the ureter with a flexible ureteroscope. Unlike percutaneous nephrostolithotomy, access through the ureter offers a predictable path, unaffected by the patient's size.
The difference between this technology and other holmium lasers I've used in the past is night and day. Moses Technology increases stone impact and reduces stone movement, allowing me to fragment or dust stones much faster, with a lower retreatment rate, so I can treat significantly harder stones in less time. Shorter procedure time means less anesthesia time – another significant benefit, particularly for obese patients.
For two of the patients I recently treated who were over 500 pounds, the procedure took only an hour. The third patient, who had a stag horn calculus occupying the kidney's entire collecting system, I performed three laser sessions. Treatment was successful for all three patients.
In addition to providing an option for patients who badly need one, the Lumenis MOSES laser significantly reduces the costs of these cases. Most hospitals get paid a single diagnostic related group rate fee for kidney stone treatment, and that has to cover all aspects of the procedure, including anesthesia and staff time. The less we need to spend to treat the kidney stone, the greater the margin.
This laser also allows me to treat more patients in one day, and fewer patients require retreatment. If physicians who handle complex cases can treat more patients, fewer obese patients will need to put off treatment for lack of access. What's more, other physicians might feel comfortable performing complex procedures if they have access to adequate facilities and the same kind of laser.
1. Aune D, Mahamat-Saleh Y, Norat T, Riboli E. Body fatness, diabetes, physical activity and risk of kidney stones: a systematic review and meta-analysis of cohort studies. Eur J Epidemiol. 2018 Jul 31.