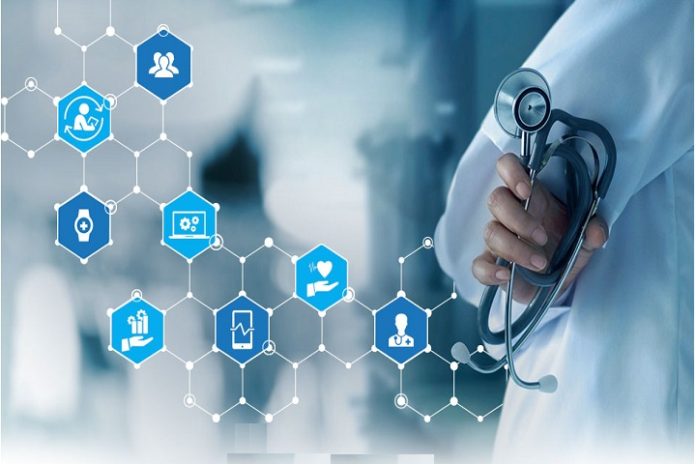 Even before the recent pandemic, the health care industry has continued to experience many new challenges and opportunities as a result of the field's forward momentum.
Shifting consumer and patient expectations, technological advancements, government regulations and even entirely new operational techniques all contribute to the ever-evolving state of the industry.
COVID-19, aka the coronavirus, is merely a catalyst for that change, especially over the past few months. So many things have evolved, but most of them were already heading that way.
What are the so-called challenges and opportunities the industry has yet to face? What's coming in 2020?
2020 Health Care IT Opportunities

Telemedicine
The requirements of the current pandemic have forced everyone to start using remote and telecommuting technologies in innovative ways. In health care, remote services have been growing more popular in recent years. Various apps and online physician services now allow you to meet with a health care provider from the comfort of your home. Doctors can even write prescriptions for patients, albeit in limited form, after meeting with them via remote medical communications.
Telemedicine presents many new opportunities in regards to how doctors and physicians can both care for and meet with patients. In the future, it may not be necessary to conduct in-person visits, unless there's something specific that needs to take place — such as physical interactions or visual confirmation of an ailment.
Simultaneously, it offers unique challenges to the world of health care IT. Developing the backbone of these services and technologies and bolstering cybersecurity is no small feat. Furthermore, health care IT teams also must prepare to support these innovative experiences with unprecedented levels of communication.
New Patient Experiences
One process that COVID-19 has made even more into a bottleneck is the entire patient experience — from collecting and verifying insurance to sharing medical records, booking appointments and beyond. In particular, those sick from the coronavirus don't have the time to fill out forms and share personal information. Other patients visiting for either severe ailments or existing health problems are finding it more challenging to interact with professionals, mainly due to the massive influx of sick and infected individuals.
While many health care operations already have a digital patient portal in place, the severity of the pandemic has put into perspective how crucial it is to create a seamless program for all. Employees should be able to access the bulk of a patient's records from a central location. Patients should have always-on access to a platform that allows them to view, update and interact with records in the health care system.
They should also be able to communicate freely with health professionals, schedule appointments and see a list of prescriptions and test results. More importantly, the system should be secure and available precisely where the users are, whether that's via a mobile app or web portal.
Health care professionals demand an experience that matches the level of customer service they're getting in other industries and fields, and why shouldn't they?
Next-Generation Payment Models
Payers and patients alike demand new payment models for health care services and costs. Some examples include bundled payments, episodes of care, financing, shared savings, disbursement to patient care providers and much more. They help reduce overall costs, improve service quality, and streamline the financial side of the business.
The development of both the technical infrastructure and the direct systems for taking next-generation payments has already begun, with many of them slowly rolling out to health care centers. Organizations are already working on fine-tuning systems they have in place, like Medicaid, to improve patient experiences.
Overall, it's a welcome opportunity for health care providers and is undoubtedly a growing trend, albeit not free from challenges.

2020 Health Care IT Challenges
Cybersecurity
With everything in the field transitioning to digital and online-based platforms, there's a growing concern for security and privacy. If patient records fall into the wrong hands, it could be disastrous for everyone, including hospitals and health care providers.
An alarming 15% out of all data breaches in 2019 came from health care organizations. Also, the estimated cybersecurity losses in 2019 for the entire health care industry are $25 billion. It makes perfect sense why, too. The health care industry deals with hundreds of thousands — if not millions — of sensitive records and information, making it a prime target for would-be hackers.
The situation requires the implementation of a robust cybersecurity solution to protect medical systems, telemedicine platforms, patient portals and just about everything electronic the health care industry touches. Of course, it's no small feat and poses one of the most significant challenges of our time for the health care industry.
Interoperability
With so many systems coming online, even from one health care center to another, it's never been more essential to standardize the practice. Interoperability, or the compatibility of all digital records and solutions, is of the utmost importance.
How do you take a record, report or form and aggregate the data for use across the entire industry? The information must be available to all systems, professionals and all instances. It's a monumental challenge that extends far beyond simple data entry. Most importantly, it requires the compilation of any patient data into a single record, including EHR, HIE, financial, administrative, clinical and historical information.
Also, professionals must take the appropriate steps to protect it and lock it down enough so that only authorized users may view the information, but exclusively in necessary segments.
Modern Health Care Policies
As it stands, dealing with health care policies is an incredible challenge, but that's only going to get tougher as the industry moves forward. The repeal, replacement and modification of existing health care policies is just one aspect. Local and federal government regulations also play a role, with no manner of certainty in the regulatory world, either.
Then, there are different medical programs, like Medicare, single-payer and Medicare buy-ins. Surprise billings crop up from time to time. Provider directories are a nuisance. The list seemingly goes on and on.
On top of all of that, the digitization of many of these programs and platforms is playing out concurrently. Health care IT is struggling to develop and serve the necessary systems adequately.
Improvements for All
Challenges aside, many of the new opportunities will translate to field improvements for doctors and patients alike. Telemedicine and new patient experiences are in place to revolutionize the entire medical industry, backed by some incredible and fresh next-generation payment models.
That said, there are certainly challenges created by all these new programs, alongside additional problems that already plague the field. Cybersecurity, medical interoperability and evolving health care policies comprise just a handful of potential issues.
Health care industry professionals undoubtedly have their work cut out for them in 2020.