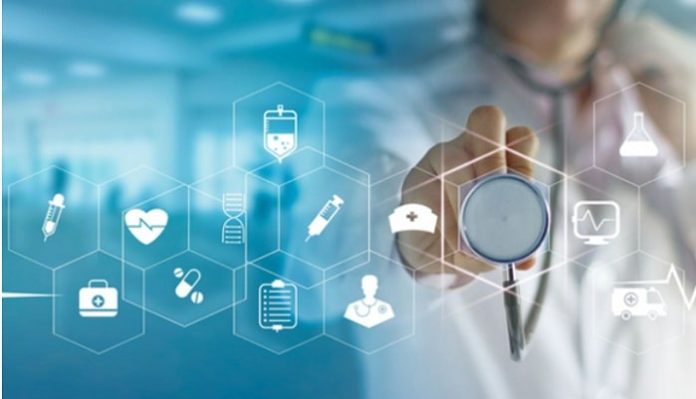 The healthcare technology revolution is coming, but it's also long overdue. For decades, the technological ecosystems in place to support patient data capture and transfer have been plagued by a lack of interoperability and innovation. Healthcare providers worldwide continue to share patient electronic health records (EHRs) using disparate systems, leading to a common crux detailed frequently by patients and providers in their criticisms of current healthcare resources: information silos and information blocking across healthcare organizations, clinical systems, and payer organizations. Our industry thrives on innovation and technological advancement, frequently pushing the boundaries of what is possible – and yet, patient data so often remains locked behind unnecessary barriers. The road ahead demands a patient-centric approach that requires coordinated care that cannot be achieved without seamless patient data exchange.

To this effect, the call for the healthcare industry to leverage technology for better patient care outcomes has long been heard and led to the development of Fast Healthcare Interoperability Resources (FHIR) in 2014. FHIR, an HL7 standard that leverages an application programming interface (API), promises the seamless input and transfer of patient data across disparate systems. SMART on FHIR, on the other hand, works to formalize the process for interacting with FHIR interfaces, outlines how the apps will be launched from the EHR and standardizes the security protocols used by third-parties to exchange data with healthcare organization's EHR systems. Patient portals were only the beginning – FHIR is the future.
The Evolution of the FHIR API and Open-Access Patient Information
With the creation and continued evolution of FHIR protocols well underway, the government has now established a timeline for industry-wide compliance. In March of 2020, the CMS Interoperability and Patient Access Final Rule promised to liberate patient data using CMS authority to regulate Medicare Advantage (MA), Medicaid, CHIP, and Qualified Health Plan (QHP) issuers on the Federally-facilitated Exchanges (FFEs). In May of 2020, the Office of the National Coordinator for Health Information Technology (ONC) ruled that all electronic health companies should implement this protocol by the summer of 2021, under the Century Cures Act Final Rule.
In many ways, the FHIR framework is hardly a novel concept. When we look to the financial applications popularized across generations for personal financial wellness and wealth management, it's easy to draw parallels. Within those applications, users can display their entire financial life in one place, everything from savings to investments and more, with credit to the secure exchange of user data across various platforms. Now, FHIR advocates for that same streamlined accessibility within the world of healthcare. The use of this technology doesn't simply increase EHR visibility; it also helps to empower a future in which patients become more educated and informed. This shift will eliminate traditional barriers and enhance patient engagement while reducing costs and eliminating errors that frequently occur in the manual exchange of patient information.
With pressure from the ONC, this long-awaited industry transformation is finally within reach, but it will not be fully realized until we overcome the associated adoption challenges.
Exploring Barriers to Adoption
Across industries, technological innovation is often met with some degree of resistance during the initial adoption period. The revolution of healthcare technology, in this case, is no exception. As the deadline established by the ONC approaches, healthcare organizations must adopt FHIR-based APIs that meet the necessary interoperability standards.
The exchange of information to and from electronic health record systems requires creating specific APIs that can handle this import and export. In this particular case, EHRs must adopt a technical framework that provides the other third-party applications' ability to connect with the interface. Through this connection, patient data can be downloaded or uploaded and shared securely across multiple systems. For this to happen effectively, however, the FHIR API must account for all necessary data points, such as patient information, scheduling, etc. If the EHR is lacking some of it, it may fail to support all necessary use cases. Accounting for these data points is a critical step in the widespread adoption of FHIR.
Healthcare organizations must also account for pre-existing infrastructure and clinical data models. Currently, any EHR relies on an established internal data model, which allows for patient data exchange between different components of the system. In some cases, this data model is built according to industry standards, such as USCDI. However, some models are 'homegrown.' With this in mind, engineers and EHR vendors must determine a way to map an existing data model to FHIR and, in the case of incompatible models, develop workarounds that allow for changes to pre-existing components. Speaking of these irregularities, we must also consider the potential for varying medical terminology. For example, if SNOMED CT is currently employed on the EHR side, then there is a strong likelihood that some sort of mapping into ICD-10 would be required to support various FHIR API use cases.
Lastly, the digital exchange of patient data, while an important step to enhanced patient care, presents some security concerns. The goal is, after all, to build a network that empowers seamless communication between healthcare providers, payers, and patients. When facilitating data exchange with third-party vendors, patient consent and network security must remain top of mind. Presently, FHIR does not define any security-related functionality. With this in mind, all the security-related measures (including access permissions, authentication, authorization, and data encryption) will need to be addressed separately, depending on the existing infrastructure and the overarching technology roadmap.
The Future of Value-Based Care

Let's imagine a world in which a patient can simply download an app to their phone and automatically connect to their healthcare information, with all their personal data and medical information stored in one, easy-to-navigate place. This is precisely the world which FHIR envisions. If information is power, well, FHIR is positioned to become an incredibly powerful tool. More than that, it sets the stage for the future of a more empowered and streamlined healthcare system.
Finally, our industry finds itself on the brink of historical transformation, a time when patient data will be liberated and, more importantly, truly actionable.