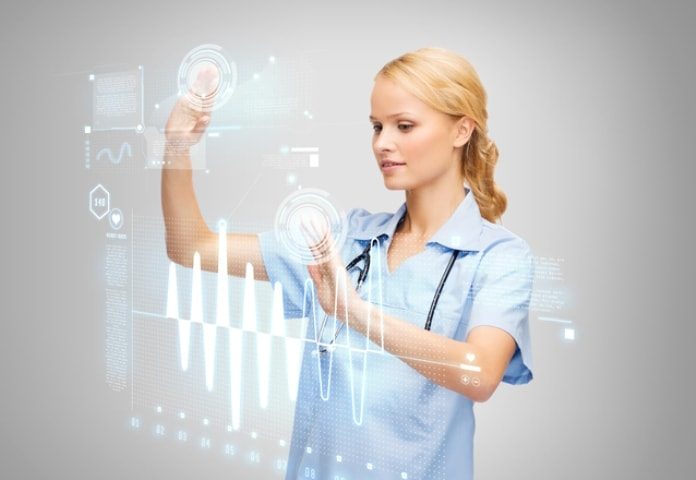 Nursing is the protection, promotion, and optimization of health and abilities, prevention of illness and injury, alleviation of suffering through the diagnosis and treatment of human response, and advocacy in the care of individuals, families, communities, and populations (American Nurses Association, 2014)
Nurses are on the frontlines delivering care and ensuring that a patient's safety and best interest remain at the center of care. Key nursing values promote a holistic approach to patient care – one that incorporates not only clinical responsibilities, but also compassion, cultural sensitivity, situational awareness and tech savviness.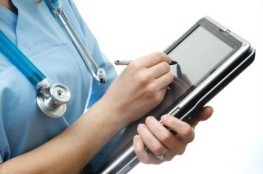 A nurse's day is jam-packed with activity. Whether it is direct patient care from admitting and transferring patients or performing physical exams and administering personalized clinical interventions or internal processes like documenting care transitions or coordinating across the multi-disciplinary care team, nurses must multitask to stay on top of their workloads. Their days are highly mobile and physically demanding, and often characterized by inefficient processes that have them chasing information. Their days are heavily interrupted with nurses completing 100 tasks per shift, spending approximately three minutes on a task before being interrupted, while 48 percent of nurses cite a lack of communication takes time away from caring for patients.[1]
Technology has the potential to ease some of the challenges that nurses face every day – but only if it meets their needs. Nurses need technology solutions to simply work in mission critical situations. While an average person gets annoyed with a call dropping or a text taking too long to send, such technology hiccups in healthcare are unacceptable as they impact patient care and safety.
When considering technology in the hospital, there are a few key criteria to meet to encourage adoption and ensure satisfaction:
Reliable Network :Nurses need a high-quality and reliable wireless network within their facilities that ensures communication will go through when they need it to.
Reliable Device: If a device is perceived to be dysfunctional or have bugs, it will deter adoption as it negatively affects patient safety if the hardware fails or the software glitches.
Adequate Training: Training and coaching is essential when implementing new innovations. It takes time for individuals to adapt to new tools and feel confident using them. Without this sort of personal investment, nurses will not feel comfortable or be able to spare the time to add it to their already packed workday.
Effective Alarms: Caregivers have become desensitized to alarms because of the frequency of false alarms that do not need intervention. Ensuring that nurses receive effective and clinically reliable alerts will improve care and ensure engagement.
While technology and automation can make workflow easier, it also has the potential to add frustration if not done properly. It can also create a cycle of inefficient workflow and compromise patient safety. For those of us working to deliver effective health IT solutions, we need to put ourselves in others' shoes. We wouldn't want the nurse who is taking care of us or someone dear to us to be using a defective medical device. Therefore, it is our responsibility to make sure we give nurses the tools to be efficient and safe in the healthcare environment.
[1] Rosin, T. (2014, Sept. 14).  35 Statistics on Nurse Satisfaction.  Becker's Hosptial Review. Accessed on Aug. 2nd. 2015 from http://www.beckershospitalreview.com/hospital-physician-relationships/35-statistics-on-nurse-satisfaction.html
SCC Soft Computer: The World's Largest Laboratory and Genetics nformation Systems Vendor
Founded in 1979 by Gilbert Hakim, SCC Soft Computer is the world's largest LIS/LIMS developer with a global workforce of nearly 2,000 information technology, medical technology,communications, and business professionals dedicated to LIS development. SCC is a pioneer in developing laboratory and genetics information systems and is a leader in providing multisite LIS/LIMS solutions to healthcare clients. The leading and most widely recognized LIS/LIMS provider for the healthcare industry, SCC is at the forefront of laboratory, genetics, blood services, and outreach information systems software development.
SCC Soft Computer designs, develops, and delivers healthcare IT worldwide.
Aparna Bala is Clinical Transformation Consultant at AirStrip. As a registered nurse, Aparna's knowledge of nursing workflow stems from 15 years of direct patient care experience in over 20 hospitals, including UCSF Medical Center, Cleveland Clinic and Children's National in Washington, DC.  Her active participation in hospitals' healthcare technology implementations motivated her transition to clinical informatics with a focus on the multi-dimensional aspects of clinical transformation.