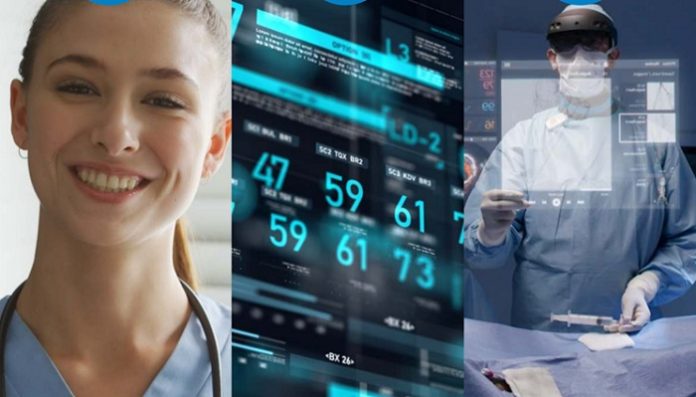 A passionate advocate of positive partnerships and purposeful business, Hefin Evans is Services & Solutions Delivery Lead for Philips. An originator of the Operational Intelligence approach and backer of people-powered progress and power skills, he has extensive experience of outcomes-driven business transformation and healthcare system change management.
Long before the global pandemic, in healthcare the days of business as usual were over. Around the world, every health system had been struggling with rising costs, aging populations, chronic health challenges, legacy technology and overloaded staff. And, while addressing many challenges, digital transformation also brought its own; from data and interoperability disconnects to knowledge shortages. Healthcare leaders had worked hard to redefine healthcare by moving to the value-based care model, implementing the six components of the high-value health care delivery system, often referred to as the "value agenda", and healthcare transformation was until 2019, expanding faster than the economy – growing by 3.9% / year vs. the economy at 3.0%[1].
And then the COVID-19 pandemic hit. Cited as 'the major disruptive event of the decade'[2] and purported by some to be a 'Black Swan Event'[3] – the term popularized by former Wall Street trader, Nassim Nicholas Taleb in his book Fooled by Randomness – COVID-19 revealed and created additional vulnerabilities in global healthcare and stalled the profit growth.
Today, the ongoing, immediate health impacts of the pandemic, delays and disruption to other healthcare services and the economic toll is being felt across the world. This current degree of uncertainty in healthcare is unprecedented and while the consumption of healthcare services will likely continue to grow, it is unlikely that the industry profit pools will expand over the next 3-5 years given the impact of the COVID-19 pandemic[4].
Underlying this cloudy outlook, however, there are chances – and a clear need – to innovate. The good news is that there is a significant opportunity that the innovation in healthcare that has been struggling to take hold, will really happen. As systems around the world are being forced to transform at an exponential, and with anecdotal accounts indicating a rate of 10 years in 5 months, Hefin Evans, Services and Solutions Delivery Lead, Philips outlines the expeditious innovation and rapid advances in technology, policy and procedures he has witnessed over the course of the pandemic and offers his predictions for innovations to come.
Accelerated innovation 1: The rapid shift to remote, proactive maintenance
The shift towards more remote monitoring of medical equipment was fast-tracked early in 2020, when hospitals were forced to minimize access to personnel during the COVID-19 outbreak. One of the pandemic's side effects was the instant boost it gave to connectivity. With critical equipment needed to diagnose patients with COVID-19, hospitals that had delayed digital transformation were suddenly forced to adapt.
For example, in the Latin America region, the remote resolution of equipment problems stood at 19.6% at the end of February 2020[5]. Field services engineers weren't able to visit hospitals due to the COVID-19 outbreak and were instead trained to deliver remote services and tools to customers and began providing remote support. The current rate of remote resolution in Latin America is now 42%[6].
In Argentina, a healthcare provider partner located 1000kms away from field service engineer support in Buenos Aires, reported one of its MRIs was down during the COVID-19 outbreak. It was a complicated fault, that couldn't immediately be diagnosed. Using remote monitoring system, REACTS, it took just an hour to detect a failure in the MRI's gradient power supply working in combination with remote engineers, a field service engineer and the hospital's biomed. The faulty part was identified, and a replacement was ordered.
Before the pandemic some hospitals were reluctant to have remote connectivity,  or indeed any remote operation, due to perceived privacy and security risks. Now it is a must. It is demanded and they understand that, by partnering with Philips Services, we can deliver industry leading cybersecurity and privacy, leading compliance and standardization. One of the immediate – and we predict, lasting – effects of COVID-19 was a boost to the digital transformation of hospitals, enabling them to become digital and more connected. At Philips, We are now doing much more work remotely — equipment resolution, fixing, troubleshooting — rescheduling maintenance as required while also having the ability to control systems at a distance. And we are not sending engineers to a site if it is not needed. For COVID-19, it is much better to do it remotely.
Accelerated innovation 2: The virtualization of care
The pandemic kickstarted a boom in virtual care by immediately altering the way doctors and patients interacted, and reducing traffic inside hospitals. Medical appointments went online, workers began remote work, equipment monitoring was adopted, elected procedures were delayed or cancelled. Remote monitoring technologies such as telemonitoring, telemedicine, mobile monitoring all grew very fast. Telehealth adoption rates lagged around 11% in January 2020 in the US—but spiked amid the coronavirus pandemic to 36% August[7].
The revolving door of the hospital was already a big problem before COVID-19. In 2018, there were an estimated 142 million visits to emergency rooms in the US, up from 100 million in 2008 (CDC). The pandemic highlighted that hospitals are too overloaded: covering too many different clinical specialties, accepting a wide spread of low-to-high acuity patients. The bandwidth for hospitals to plan was reduced to zero during COVID-19. Patients also stopped going to hospital – delaying procedures, non-urgent clinical work, elective work and staff quickly moved towards COVID-19 response.
Experts expect to see a future determined by which clinical services make sense for a hospital and the speed of innovation around new care models that allow more space and 'bandwidth' for hospitals to focus on acute care. Separating patients out is quite a new trend in healthcare. For too long hospitals have been accessible to everyone. There is a strong case for selecting certain activities which don't necessarily need to happen inside a hospital. An injury from a ski accident, for example, can be managed through a GP surgery and a local diagnostic center for scans.
Accelerated innovation 3: The virtualization of continuing learning and the environmental benefits
The clinical workforce accounts for between 60 and 70 per cent of hospital expenditure. Yet the The World Health Organization (WHO) predicts a shortfall of up to two million healthcare professionals (or 15 per cent of the workforce) across the EU by 2020[8].
We're leading a shift to a mix of blended learning (virtual/e-learning and in-person) training and continuing learning for customers and staff going forward post pandemic. In Australia and New Zealand, we delivered thousands of virtual hours in demos, clinical and applications training. We have also established local, technical training for Biomeds and internal field staff to reduce interstate and cross border travel and enable our customers to learn and avoid expense and time required to travel outside of their states.
While the age of the classroom isn't necessarily completely over, new technologies coupled with the global COVID-19 pandemic have marked the ultimate shift to e-learning, enabling more cost effective and results driven possibilities for provision, such as the fact that it reduces the need for travel and can be more budget friendly.
E-learning in itself is a more equitable model too since it It allows the entire staff to gain the same level of knowledge directly at their workplace – and enables every member to deliver safe, effective, and high-quality patient care. Research has also shown that e-learning proves to be an excellent way to achieve quality results in a short timeframe. Learning which is delivered online, within the context of continuous education, should therefore be considered a strategic part of training and education plans for healthcare professionals.
Philips Education Services provides access anytime and anywhere to comprehensive education programs via a blended learning approach, embracing the very latest in e-learning, data and analytics alongside behavioural insights to ensure knowledge retention and enjoyment. With over 1,700 comprehensive programs and spanning traditional and non-traditional models, pre-learning, hands on, on site and virtual methods.
For more information on healthcare operations innovation and to discover how Philips is partnering with global health providers and systems to apply its Operational Intelligence approach to hospital operations management and innovation, visit Philips.com/Operational-Intelligence
References
[1] Global spending on health: a world in transition, 2019, World Health Organization
[2] https://www2.deloitte.com/us/en/insights/topics/digital-transformation/digital-transformation-COVID-19.html
[3] https://corporatefinanceinstitute.com/resources/knowledge/finance/black-swan-event/
[4]https://www.mckinsey.com/industries/healthcare-systems-and-services/our-insights/the-future-of-healthcare-value-creation-through-next-generation-business-models
[5][6] Philips internal data, Case Resolution Dasboard in Qlikview. (Direct operations countries only)
[7]Business Insider, 'The Digital Healgth Ecosystem' https://www.businessinsider.com/digital-health-ecosystem?international=true&r=US&IR=T
[8] https://www.who.int/health-topics/health-workforce#tab=tab_1