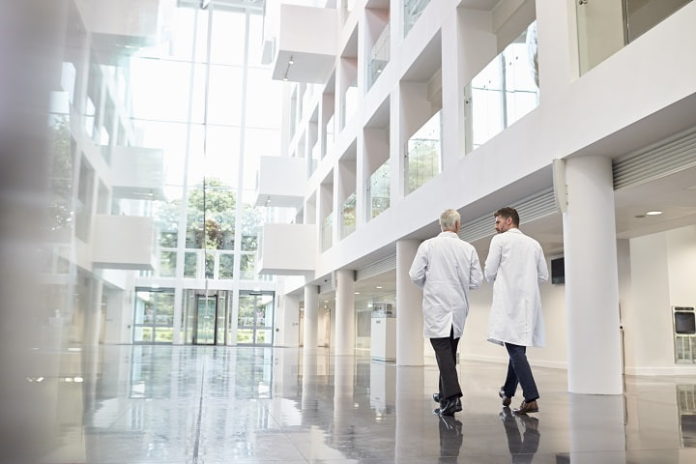 How an innovative balance of the clinical with the commercial can be the route to
delivering quality care
Today healthcare faces juxtaposing forces. It relies on a workforce that views quality healthcare as a right and the profession as a vocational calling, while it faces pressures to reduce costs, optimize performance and deliver care as efficiently as possible.
And yet in the battle to transform healthcare and deliver the Quadruple Aim (of better health outcomes, improved patient experiences, improved staff experiences and lower costs of care) of value-based care, the poles arguing that healthcare should or should not be considered a business have, perhaps, missed a middle ground possibility. That is that there is an opportunity for healthcare to operate as a 'responsible business' which combines the best of these both worlds: clinical expertise with operational excellence. The challenge, of course, is how to bring together these two worlds to create modern healthcare systems that are both fit for purpose and purposeful.
Dawn Bruce, Services & Solutions Delivery Lead at Philips and an advocate of positive partnerships and purposeful business explains why this disruptive approach has considerable merit:
"Business and healthcare have long had an uneasy relationship but a modern, innovative approach to healthcare transformation doesn't have to be the ruthless commercialization of care. Instead, the adoption of effective business models and business practices can realize the best of organizational and operational strategy and fuse it with the high practice standards of those passionate about the Hippocratic Oath. Clinical professionals should absolutely be focusing their time on the medicine part, but hospital operations have to be run like a business."
What is responsible business?
Over the past 10 years, multinational companies have made important changes to their corporate social responsibility (CSR) policy, to prioritize purpose as well as profit. The emergence of responsible business can therefore be seen as much an opportunity for healthcare transformation as digitization and new technologies are.
From business to better healthcare: Where to start and what to borrow from business
"Imitation is the greatest form of flattery" and, according to Dawn Bruce, clever borrowing from responsible business starts by considering impact; working out where and what innovative approaches proven to work in business will deliver the most value. She believes that there are several key areas and ways in which healthcare facilities can adopt processes and practices from responsible business and partner to drive improvements without impacting the integrity of care.Here are her 'share and reapply' starter recommendations:
        ➢ Start in operations, the control center of any hospital
Dawn Bruce's recommendation is to focus operationally and apply operational management principles. She explains: "Hospital operations is central to operational efficiency. Hospital operations was transforming pre COVID-19 but now it is in the hot seat as innovation in this area can clearly be seen as offering a new way to deliver value-based care since perceived customer value = total benefits / total costs."
        ➢ Adopt a holistic, integrated approach fusing people, process and technology
Dawn Bruce and her team help healthcare systems to apply and embed innovative operational management and improvement strategies by using the Philips Operational Intelligence approach of the partnership of continually synchronized people, processes and technology.
        ➢  Innovate the customer experience
"I look to hospitality as a guide on customer-centricity. Think Disney, think Marriot and Ritz-Carlton. Any kind of hospitality organization puts the customer at the center of everything that they do. No matter what the end result is, the customer's experience is prioritized and we need to think the same way in healthcare," advises Dawn Bruce.
        ➢ Embrace collaborative leadership, including servant leadership
A well-run organization makes an impact on how care is delivered, and modern approaches to leadership at all levels plays a key part in care outcomes. In healthcare, it can be difficult to step back from the immediate 'point-of-care' role and think operationally. Servant leadership inverts the norm. Instead of the people working to serve the leader, the leader exists to serve the people.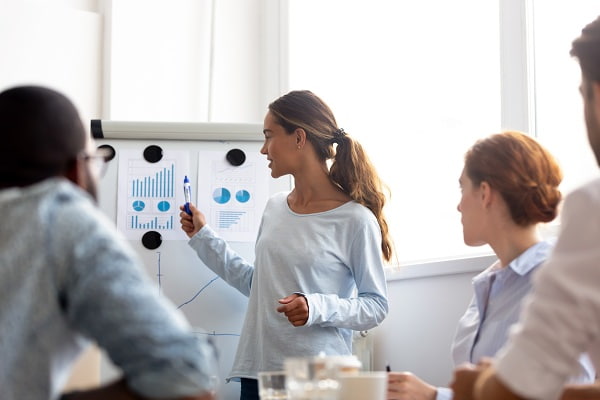 ➢ Adopt highly effective business processes including Lean, Agile as well as systems thinking and design thinking
Waste is a recurring problem in the existing healthcare system. It accounts for $760 billion to $935 billion annually in the US, or 25% of total medical spending, according to the JAMA[1]. According to Dawn Bruce, healthcare is adopting lean business principles such as Lean Six Sigma to create more operationally intelligent health systems, to focus on their customers[2] through targeting eight key wastes[3].
        ➢ Complement KPIs with OKR

"We use both KPIs and OKRs as performance indicators, but in healthcare, we find it particularly useful to track OKRs as they are more specific with quantifiable results.  Utilizing the two offers the opportunity for macro and micro operational visibility. OKRs are tied to business goals and objectives, rather than employees' work. KPIs on the other hand can be tied directly to an employee's day-to-day work — they're designed for achieving success in the workplace," advises Dawn Bruce.
        ➢ Adopt disruptive innovation
Much of the frustration linked with the scale and pace of change within healthcare is not linked to effort, talent or resources. Instead, it stems from attempts to make the current healthcare model fit the demands now expected of it. Dawn Bruce suggests that one of the most positive learnings healthcare can make from business is to utilize businesses' own learning from transformation and the innovations processes that have facilitated it.
She explains: "In addition to being a responsible business propelled by our purpose to make life better, one of the most compelling reasons to partner with a company like Philips is the benefit of shared learnings in addition to shared values. We've spent the past 7 years transforming to be a future forward health technology organization, working to address many of the operational challenges that our hospital partners are also facing."
Tools for innovation include the importance of multidisciplinary teams, design thinking capabilities and other systematic innovation processes that prioritize empathy and customer-centricity. These soft skills should be coupled with systems thinking capabilities. 

         ➢ Embrace technology and drive for interoperability but learn from business that achieving this is a cultural, rather than a technical shift
For every healthcare institution, technology is a significant investment and an essential component in quality healthcare delivery.
Dawn Bruce explains how the strategic management of technology can break down some of the misconceptions of technology and equipment purchase, even to the point of highlighting that buying the best isn't always the best choice:
"Healthcare organizations in Canada and many other parts of the development work can typically want to buy the Rolls-Royce of everything because they don't know when they're next going to get funding. It's a feast or famine approach. And yet a partnership established as equals on the same team makes it possible to open up new ways of thinking about planning, purchasing and maintaining and puts in place a strategic approach to managing technology.
For example, we were able to ask our partners, 'Do you really need the Rolls-Royce? What if you go for a lower level or a different configuration that frees up budget in order for you to spend somewhere else. You could even buy two of them for example.'
This type of business minded approach establishes the foundation of a different type of problem-solving dialogue-based relationship that unpicks the true challenges and opportunities amid the complexity. It prevents purely transactional relationships, removes 'catalogue-based thinking' and drives true vendor agnostic solutions thinking."
It's clear that there is a lot that business can offer to healthcare, so long as the partners involved have their purpose and priorities aligned.
For more information on combining care and the commercial and to discover how Philips is partnering with global health providers and systems to apply its innovative Operational Intelligence approach to hospital operations management and innovation, visit https://www.philips.com.au/healthcare/services/operational-intelligence/discover-operational-intelligence
Reference
[1] JAMA, https://jamanetwork.com/journals/jama/article-abstract/2752664
[2] Purdue University, Lean Six Sigma Online
https://www.purdue.edu/leansixsigmaonline/blog/healthcare-advancement-with-lean-six-sigma/#:~:text=Using%20Six%20Sigma%20to%20improve,turnaround%20time%20for%20lab%20results
[3] NEJM Catalyst, https://catalyst.nejm.org/doi/full/10.1056/CAT.18.0193