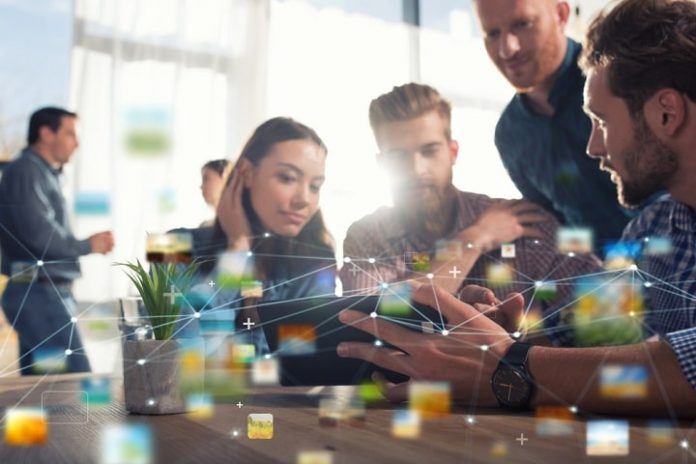 Open minds, big opportunities: Continuing learning for a future-fit workforce
A passionate advocate of positive partnerships and purposeful business, Eline Leussinkis Professional Services Lead for Philips APAC. An originator of the Operational Intelligence approach and backer of people-powered progress and soft skills, she has extensive experience of outcomes-driven business transformation and healthcare system change management.
Never stop learning. It's a mantra we should all live by but few in the healthcare profession are realistically supported in achieving. Despite 75% of CEOs[1] worldwide agreeing that a skilled, educated, and adaptable workforce should be a key priority, there is a growing lack of experienced and well-trained staff in the healthcare environment around the world.
Commissioned annually by Philips, The Future Health Index 2020[2] highlights that younger healthcare professionals are aware of their future gaps in their careers, citing key areas as needing input. These areas – identified by 2,867 healthcare professionals under the age of 40 from 15 countries – spanned skills, knowledge data and expectations.
Continuing medical education has never been higher on the agenda for senior leaders, as changes in technology, business models and capabilities transformation create both the demand and an appetite for life-long learning. And yet they find themselves trapped in a double bind. With escalating financial pressures being placed upon health services and short-term constraints, it is difficult to justify spending on education and training beyond the essential. This represents a huge irony at a time when there is an inexorable rise in demand for healthcare, a shortage of appropriately skilled staff and rising numbers of medical professional burn outs.
As healthcare continues to transform and health informatics and technology accelerates this transformation, health professionals must maintain and improve their knowledge and skills throughout their careers. Continuing education ensures that healthcare professionals are suitably trained and capable and is essential to their ability to deliver safe, effective, and high-quality healthcare for their patients and productivity and profitability for healthcare providers. Here are just some of the opportunities an ongoing learning approach offers to the healthcare industry:
Tap into the learning lifestyle: From TED talks to Coursera, self-improvement has become a symbol of personal success and it's now possible to learn anywhere. As consumers in addition to medical professionals, we must feed and fuel this thirst for knowledge. After all, continued learning expands knowledge, capabilities and commitment, expands networks and resources. There is also evidence-based research that supports the health benefits of lifelong learning as a way to exercise neuroplasticity. Retaining mental acuity is, of course, fundamental for any healthcare professional. However, it is also essential to our personal quality of life. Adopting lifelong learning as a lifestyle choice — not just a means to keeping our jobs — can provide benefits well beyond our caregiving and professional commitments. It requires some effort, but it is certainly well worth the time.
Keep medical minds open: A considerable benefit of continuing medical education is the concept of "we don't know what we don't know." There is always more to learn to ensure that the care provided is up to date and combines both specialisms and generalism.
Focus on critical learning to fight fake: The flip side of the learning lifestyle is the pursuit of quality and evidence-based information. It's vital that the tools, healthcare professionals seek and source are credible and validated.
Keep up to date and upskill as needed: Hospital workforces comprise a vast array of multidisciplinary teams, not to mention a growing array of new roles, supported by administrative and management teams. New technologies and the proliferation and reorganization of roles, require new capabilities.
Plan for the future of work: The pace and scale of new technologies will mean that hospitals will need to develop the human and digital skills of their workforces. In order manage the technological innovation and the transformation of healthcare, senior leaders will need to move to creating a culture of employee participation and foster collaboration and innovation. Moreover, a new combination of cognitive, emotional and analytical skills will be required by health professionals of the future.
New models of continuing learning: It's important also to remember that continuing education doesn't reflect the professional training and development that many senior leaders will be familiar with from earlier in their careers. While the age of the classroom isn't necessarily completely over, new technologies coupled with the global COVID-19 pandemic have marked the ultimate shift to e-learning, enabling more cost effective and results driven possibilities for provision.
A win: win priority for now: Highly skilled and educated staff always pays off: The advantages of investing into continuous education are obvious: highly skilled staff, high staff retention, an excellent organizational reputation, optimized financial performance, better patient outcomes and a reduction in litigation. The disadvantages are equally obvious. By not investing into its current and future workforce, medical institutions risk losing their experts to other employers or even see them leave the industry, burnt out and frustrated. The loss of valuable, motivated staff and their ongoing knowledge gains can lead to inefficient system usage, frustrated users, and dissatisfied patients – and consequently to increased healthcare costs and rising levels of dissatisfaction among staff and patients.
And so, while the budget cuts and financial constraints aren't going away, continuous education must become an everyday essential. Perhaps the successful shift relies on embracing new models of continuing learning? After all, if continuing education no longer represented a sunk cost with staff away from the hospital incurring travel and accommodation fees, and instead could be delivered anytime, anywhere, it suddenly becomes a much more integrated possibility.
With our strong installed based, clinical, technological and operational expertise, Philips Education Services has the infrastructure, trainers and services to make continuous learning a viable proposition. With 1000s of comprehensive programs and spanning traditional and non-traditional models, pre-learning, hands on, on site and virtual methods, Philips Education Services provides access anytime and anywhere to comprehensive education programs via a blended learning approach, embracing the very latest in e-learning, data and analytics alongside behavioural insights to ensure knowledge retention and enjoyment.
With change the only constant in modern healthcare, Professional Services Lead for Philips APAC, Eline Leussinkshares her recommendations for healthcare leaders keen to up and future skill their workforce to stay ahead of the curve:
Act now for future benefits
The clinical workforce takes years to train for a standing start. Doctors can take as long as ten years to initially train and qualify, with high risks of attrition during training and employment. In the fourth industrial revolution and amongst the widespread transformation of healthcare, maintaining high quality care depends on investing in staff wellbeing and satisfaction by helping them to develop new skills and competencies in response to both the transition to value based care and advances in scientific and digital knowledge.
Train to retain
The clinical workforce accounting for between 60 and 70 per cent of hospital expenditure. Yet the WHO predicts a shortfall of up to two million healthcare professionals (or 15 per cent of the workforce) across the EU by 2020[3]
Opt for educational programs fit for the modern era
A medical director interviewed in a recent survey for a management consultancy stated, "We are training our workforce in a strait jacket educational system, fit for the model of the 1960s." With many training models for nursing and medical professionals seen as outdated and not fit for purpose in order to meet the demands of professionals working in the industry today and in the future, new approaches to training are required. These include the integration of methodologies such as online, virtual and simulation training and, increasingly for millennial entrants, the gamification and consumerisation of learning.
Talk to Philips Education Services
Philips Education Services can help you unlock the full potential of your people, your technology, and your organization through innovative, meaningful, and evidence-based healthcare education. No other healthcare education program provides you with a broader choice of advanced learning opportunities, flexible access and delivery, and an engaging, interactive experience.
For more information on continuing learning and to discover how Philips is partnering with global health providers and systems to apply its innovative Operational Intelligence approach to hospital operations management and innovation, visit Continuing Learning | Philips Healthcare
Reference
[1]Redefining business success in a changing world CEO Survey, 19th Annual Global CEO Survey / January 2016
[2]The Future Health Index is commissioned by Philips. The 2020 study comprises original research via a survey of 2,867 healthcare professionals under the age of 40 years old across 15 countries: Australia, Brazil, China, France, Germany, India, Japan, the Netherlands, Poland, Romania, Russia, Saudi Arabia, Singapore, South Africa and the United States of America.
[3]Global Strategy on Human Resources for Health: Workforce 2030, World Health Organization, 2020