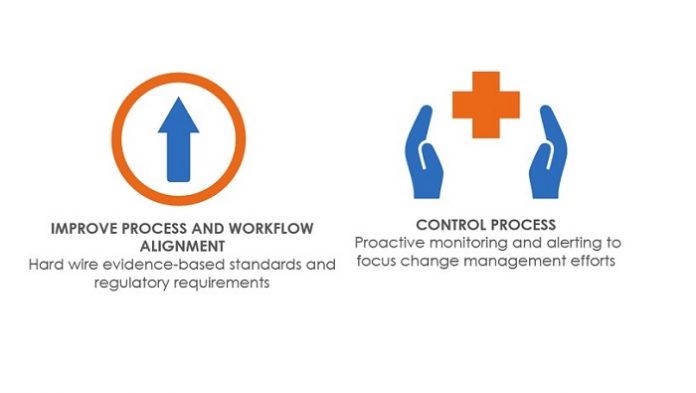 In every hospital and health system across the country, the fight against infection is a priority for improving patient safety. Clinicians know very well the negative impact of healthcare-associated infections (HAIs) on outcomes.
Conditions like Clostridium difficile (C. diff) and catheter-associated urinary tract infections (CAUTI) alone pose a serious risk to patients and are responsible for increased lengths of stay, 30-day read missions and Medicare-reimbursement penalties.To reduce infection rates more effectively, hospitals and health systems are turning to a new strategy – clinical process improvement (CPI).
The concept is simple: Eliminate unnecessary variation in patient care by streamlining clinical workflows and ensure the use of evidence-based best practices. When successfully implemented, this strategy can address the challenges of conditions like CAUTI and C. diff., reducing patient infection rates and the negative impacts they inflict.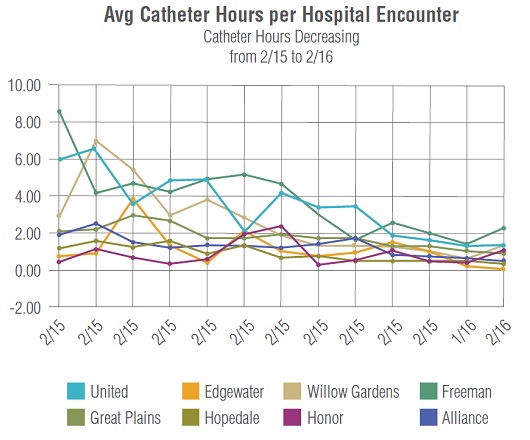 The Problem: CAUTI& C. Diff
CAUTI accounts for more than 30 percent of HAIs in U.S. hospitals, making it the most common HAI threat to patients. Health systems incur approximately $500 million in direct costs each year from the 560,000 annual CAUTI cases. Factor in penalties and missed revenues from Medicare reimbursements and the price tag likely balloons to $1 billion per year. CAUTI is associated with increased morbidity and mortality,claiming an estimated 13,000 lives annually. What's more, CAUTI adds an average of two to four days to the length of hospital stay and leads to an increase in the unnecessary use of antibiotics, which hinders antimicrobial stewardship efforts.
C. diff infections are another significant concern. The condition is the most common infectious cause of healthcare-associated diarrhea and a significant factor leading to morbidity, mortality and increased length of stay among hospitalized patients. In 2011, C. diff infections affected nearly half a million patients and approximately 29,000 died within 30 days following the initial diagnosis. For each C. diff episode, inpatient cost estimates range from $3,006 to $15,397, but like CAUTI, this represents only the direct cost of treating of C. diff and does not take into account the larger organizational impact on reputation and reimbursement rates.
That's the bad news.The good news is that deploying appropriate infection prevention and control measures enables provider organizations to reduce infection rates facility-wide.
The Solution: Streamlined, Standardized Workflows
By following evidence-based strategies, health systems can prevent up to 69 percent of CAUTI cases.This achievement is realized when clinical staff receive support in making determinations about when and how to insert, maintain and remove urinary catheters using core prevention strategies. Specifically, clinicians should insert catheters only for appropriate indications, leave them in place only as long as needed, ensure they are properly inserted and maintained, follow proper hygiene precautions and document every action in the process.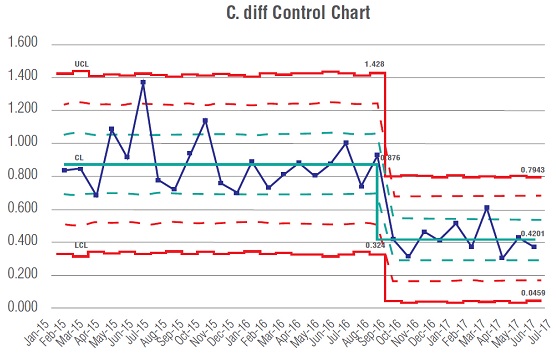 Reducing C. diff infection rates requires a three-tier approach:
1) minimize the risk of patient infection,
2) implement appropriate infection control to prevent the spread of C. diff, and
3) solve the issue of inappropriate testing to minimize false positives and over-diagnosis.
To solve these challenges, health systems must deploy evidence-based guidelines to drive appropriate test ordering and minimize false positive rates. This, in turn,reduces the over-reporting of C. diff cases, preserves needed infection prevention and quality improvement resources, and prevents patients from receiving unnecessary treatment. Of course, this is easier said than done.
Ensuring clinical processes align with workflow best practices and testing guidelines has long been a struggle for healthcare organizations. This can be attributed to the exponentially accelerating increase of clinical knowledge and evidence-based practices. A 2011 study published in the journal Transactions of the American Clinical and Climatological Association estimated that beginning in 2010, medical knowledge began doubling every 3.5 years and that by 2020, the time frame will drop drastically to just 73 days. As the obsolescence rate of best practices continues to increase, so too do unnecessary variations in treatment decisions, ultimately hindering quality-improvement initiatives.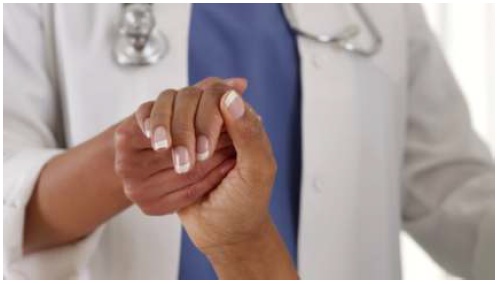 Streamlining the adoption of best practices and reducing care variations is imperative for all quality initiatives, especially infection prevention. Traditionally, hospitals and health systems have turned to solutions that involve multi-disciplinary teams conducting chart reviews to determine how to improve processes. However, this strategy requires extensive time and resources to aggregate and analyze the electronic health record (EHR) data needed to make informed decisions, which inhibits provider organizations from generating meaningful and sustainable improvements.
It's a reactionary approach that focuses on examining the downstream impact of non-compliance with best practices, which is counter intuitive to the goal of providing patient-centered care. Clinical leaders should instead turn to tools that can facilitate proactive infection prevention, allowing them to guide workflow recommendations for clinicians and make it easy to deliver optimal care.
Provider organizations have increasingly begun turning to health IT to help them reduce CAUTI and C. diff rates by monitoring clinical teams to ensure adherence to Centers for Disease Control and Prevention guidelines and care protocols. These solutions allow health systems to adjust EHR content and streamline workflows continuously over time to ensure it remains aligned with the latest evidence-based strategies and that clinical staff follow approved procedures. In other words, this approach fixes upstream issues with clinical processes before they become a problem, rather than conducting a retrospective analysis of what went wrong after the damage has been done.
Ensuring patient safety remains the top priority for all healthcare providers, yet the most-used tools and methods often limit clinicians from providing the highest quality of care. Technology has changed the industry in countless ways, but ―in the case of outdated work flows and confusing or difficult systems ― not always for the better. To guarantee that every patient receives the best treatment available, health systems must focus their attention on improving and controlling their clinical processes.