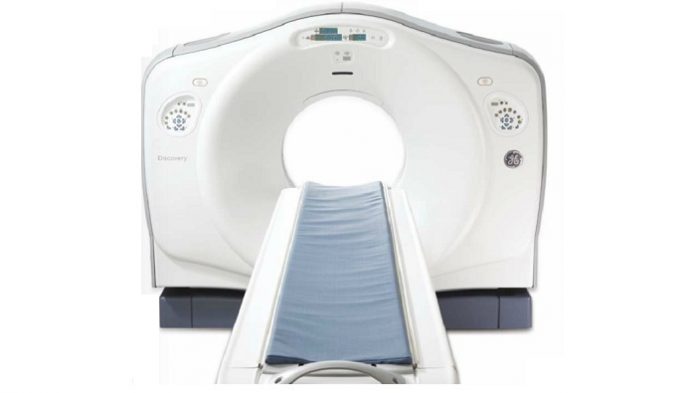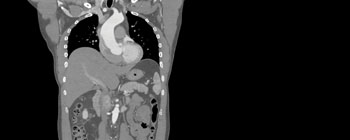 The latest medical imaging technologies are facilitating improved image quality and consistency, enabling earlier diagnosis, treatment and monitoring of a variety of diseases. At the same time, medical practitioners around the world are focused on achieving significant dose reduction through the use of advanced CT technology that benefits the patient without compromising image quality.
The global medical diagnostics industry has seen some remarkable transformations in recent times, fueled by the adoption of new medical imaging technologies that have vastly improved the quality, efficiency and reliability of patient care.

Indeed, the increased focus on delivering quality patient care has led to the adoption of more sophisticated and patient-focused computed tomography (CT) solutions in order to keep up with increasingly-detailed medical visualization demands.
Since its inception, CT imaging has been widely adopted in various clinical applications as an advanced imaging tool that can help healthcare professionals accurately diagnose diseases and detect life-threatening illnesses. In fact, a recent report by Global Industry Analysts estimates that the global installed base of CT scanners will reach 60,000 units by 2015.
The emergence of high definition (HD) CT imaging capabilities has the potential to allow physicians to "see" with greater clarity — allowing for more confident diagnosis for tasks such as analyzing small or hard-to-locate masses and lesions.
At the same time, radiation dose management in diagnostic imaging — including CT — continues to be a key concern in the medical community as physicians adhere to the "As Low As Reasonably Achievable" (ALARA) principle of dose management.
Over the next few years, cutting-edge advances in CT imaging hold the potential to improve anatomical visualization during routine imaging by way of unprecedented image quality and new possibilities for dose reduction.
CT imaging breakthroughs help optimize dose
Managing medical radiation dose is important for all patients but especially children, women who are or may become pregnant, and patients who require follow-up examinations and monitoring. For their part, both government bodies and the global healthcare industry have stepped up efforts to better manage and encourage low dose CT imaging where possible. For example, in November 2010, the United States Food and Drug Administration launched an initiative to reduce unnecessary radiation exposure from medical imaging2 — an effort also considered by similar organizations across the globe.
So while advanced CT technology has long held the promise of providing exceptional clarity for accurate diagnostic imaging, the challenge remains: how to achieve significant dose reduction that benefits the patient without compromising image quality.
The latest HD CT imaging platforms are able to address this challenge with groundbreaking advances in four areas: resolution; low contrast detectability; noise reduction; and artifact reduction. Combined, these improvements are key to offering a more precise representation of a patient's anatomical details, which in turn helps support confident clinical insights and a fast path to diagnosis and treatment — all with potentially lower dose.
In helping to deliver improved image quality, HD CT scans facilitate broad clinical applications and precise treatment paths for diverse patient needs, including the following clinical care settings:
•    Coronary CT Angiogram (CTA) — Physicians can capture HD images of the entire heart to assess coronary artery disease at significantly lower dose than previous techniques.
•    Stroke Assessment — Quick assessment is vital to help determine the cause of the stroke and initiate treatment. An HD CT scan enables physicians to perform 4D CTA neuro and vascular function studies to help determine the best course of treatment.
•    Lesion Characterization — The development of advanced dual-energy CT imaging, known as Gemstone Spectral Imaging, now enables physicians to use two different energies to more accurately identify and quantify materials such as calcium, water and iodine within the body. One major clinical advantage of this breakthrough capability is to aid in the characterization of lesions, helping clinicians determine whether lesions are growing.
A leading HD CT system, such as the Discovery™ CT750 HD from GE Healthcare, offers clinicians high quality images at reduced dose levels in a variety of demanding clinical environments.
Typically, lowering the dose during CT imaging can lead to increased noise and image artifacts, creating a trade-off between achieving high image quality and low dose. To overcome this limitation, GE's Discovery CT750 HD system offers GE's latest advanced reconstruction techniques — including Adaptive Statistical Iterative Reconstruction (ASiR™ 4,5) and Veo™ 3,4,5, the world's first commercial Model-based Iterative Reconstruction technique. Specifically designed to enhance image quality and increase low contrast detectability while suppressing image noise, ASiR technology opens up the possibilities for significant dose reduction while maintaining diagnostic imaging quality. Veo has the potential to "change the game" by complementing ASiR and allowing for even greater dose reduction potential while maintaining image quality.
Advanced CT technology in practice in Asia
Increasingly, medical practices across the Asia Pacific region are beginning to collaborate with leading global healthcare solutions providers to improve their diagnostic imaging capabilities and enhance patient care.
| | |
| --- | --- |
| Asia HealthPartners (AHP), a medical centre based in Singapore, has committed to improving low dose management while maintaining high image quality by becoming the first clinical facility in the world to install Veo   on the GE Discovery CT 750 HD system. Veo helps physicians deliver high resolution images with improved low contrast detectability and artifact suppression at significantly lower dose. | |
Through this precedent-setting technological adoption, AHP can now offer advanced CT diagnostic capabilities for patients of all ages in a variety of clinical settings. This marks a major milestone not only for AHP, but for the Asian region as well — as the Asian medical community continues to develop new, non-invasive diagnostic procedures and improved CT dose management.
As technological breakthroughs in CT imaging continue to evolve, healthcare professionals will continue to employ the latest advances in diagnostic imaging, including low dose HD scanning, to best serve patients.

References:
1.    Global Industry Analysts, Inc. "Computed Tomography (CT) Scanners: A Global Strategic Business Report", January 2011.
2.    Food and Drug Administration, "FDA working to prevent radiation overdoses during CT scans", November 2010. http://www.fda.gov/NewsEvents/Newsroom/PressAnnouncements/2010/ucm233245.htm
3.    Veo may not be commercially available in certain markets. Veo is 510(k) pending. Please check with your local GE office for more information.
4.    In clinical practice, the use of ASiR and Veo may reduce CT patient dose depending on the clinical task, patient size, anatomical location and clinical practice. A consultation with a radiologist and a physicist should be made to determine the appropriate dose to obtain diagnostic image quality for the particular clinical task.
5.    Image quality as measured by pixel standard deviation.